printer friendly version
Focus on surveillance: the digital age is here
August 2003
News
Welcome to a bumper issue of Hi-Tech Security Solutions. This month, the bulk of our 80 page magazine is dedicated to the growing surveillance industry.
Over the past few years, Hi-Tech Security Solutions has been at the forefront of bringing you, the reader, the latest surveillance products, trends and technologies that are shaping this market both locally and abroad.
A few years ago we started promulgating about a digital age for the surveillance industry that would soon be upon us. That age is now! Proof of this can be found in our annual DVR (digital video recorder) review. Started in 2002, the Hi-Tech Security Solutions DVR review provides a comparative view of those systems - PC-based and embedded products - that have strengthened the course for digital in the local security industry. This year, the review provides comprehensive listings for 31 DVRs that are available locally.
Product and service equals solution
Perhaps one of the most striking aspects of this year's review is the large number of companies that offer technical and after sales support to purchasers of their products, thereby not only 'pushing boxes' but delivering services that lend themselves to providing a complete security solution.
A bit of research on my part has also made me conclude that pre-sales and specifying has also been made easier for the end-user. A case in point is the number of company websites that provide a wealth of information regarding products and services that are on offer. For the most part, this information is provided in an easy to understand format that includes product specifications, fields of applications and reference sites, culminating in a service that makes choosing the correct solution that much simpler. These companies that have embraced the information age and have realised that the Internet can be an invaluable part of their business strategy should be applauded for their efforts.
On that score, we at Hi-Tech Security Solutions, have for many years realised the importance of complementing our printed matter with a strong on-line presence for our annual business directory ( www.secureit.co.za/</a>) and the monthly magazine ( www.securitysa.com).
Feedback from visitors who have visited these sites has been positive, however, more importantly, our on-line publication allows the reader to have access to a wealth of security information at the touch of a few keystrokes and also provides our marketers with the opportunity of strengthening their marketing presence, not only locally but internationally. In fact, type in the words 'hi-tech security solutions' in the Google search engine and www.securitysa.com and www.secureit.co.za are listed as third and fourth respectively on probably the most widely used search engine on the world wide web.
If you wish to subscribe to the Hi-Tech Security Solutions e-mail newsletter or need more info for marketing opportunities on these websites, log on to www.securitysa.com or contact hayden@technews.co.za
ISEC conference in South Africa
Going back to our focus on surveillance, this issue contains yet another handy reference of CCTV design and installation tips.
Finally, the International Security Education Council (ISEC) conference on 'Defining International CCTV Best Practice' takes place on 14-15 October 2003 in Johannesburg. The conference, the first of its kind in South Africa, will feature top industry experts, Charlie Pierce (USA), Mike Tennent (UK) and Dr Craig Donald (South Africa).
Till next month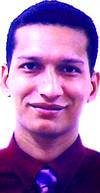 Gerard Peter - Editor
Further reading:
New hires at iPulse
Issue 7 2020, iPulse Systems , News
iPulse has welcomed two new employees into its ranks. Shai Weil has been appointed as operations director, while Corneli Botha is the new customer sales liaison.
Read more...
---
HID Global acquires Access-IS
Issue 7 2020, HID Global , News
HID Global acquires provider of miniaturised reader devices that combine key technologies for mission-critical markets.
Read more...
---
Securing digital transformation
Issue 7 2020 , News
Schneider Electric partners with Fortinet to strengthen ability to secure operations across the business lifecycle and unlock the advantages of a secure IIoT.
Read more...
---
Suprema integrates with Paxton's Net2 access control
Issue 7 2020, Suprema , News
Suprema has announced it has integrated its devices with Paxton's access control system, Net2.
Read more...
---
Free cybersecurity courses
Issue 7 2020 , News
Check Point Software partners with Harvard and MIT-founded edX to deliver free online courses to help close the cybersecurity skills gap.
Read more...
---
Fidelity partners with Auto & General Insurance
Issue 7 2020, Fidelity Security Group , News
Fidelity Services Group in partnership with Auto & General Insurance has launched Fidelity InSure, a comprehensive vehicle, home, and building insurance offering.
Read more...
---
More apps for open camera OS
Issue 7 2020 , News
The App Challenge will result in 21 new apps running on the Security & Safety Things' camera OS, based on the Android Open Source Project.
Read more...
---
Milestone Systems announces Thomas Jensen as new CEO
Issue 7 2020, Milestone Systems , News
Milestone Systems announced that its board of directors has appointed Thomas Jensen as chief executive officer. Jensen will assume the role on October 1, 2020.
Read more...
---
Suprema announces its first virtual event
Issue 7 2020, Suprema , News
Suprema will be hosting its first virtual event, Suprema Connect 2020, which is scheduled to take place over one month from September 15.
Read more...
---
From the editor's desk: Waiting for PoPI
Issue 7 2020, Technews Publishing , News
A while ago we heard of yet another cyber breach, this time from Experian.
Read more...
---