printer friendly version
Winners of the inaugural South Africa OSPAs
Issue 4 2021 Editor's Choice, News & Events, Integrated Solutions, Security Services & Risk Management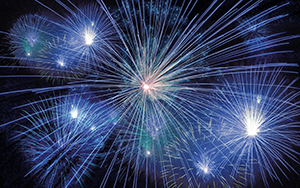 The presentation of the first-ever South Africa Outstanding Security Performance Awards (OSPAs) took place virtually on Thursday 3rd June 2021 as part of an internationally attended online thought leadership webinar titled, We have a 'new normal' but do we have a 'new security' to match. The awards were organised in collaboration with Securex South Africa.
OSPA winners were selected by a panel of industry figures who judged entries using the same criteria which is applied to the OSPAs around the world. Each winner demonstrated that they have performed at an exceptional level have and has shown their commitment and outstanding performance within the security sector.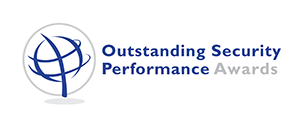 OSPAs founder, Professor Martin Gill, said, "We are very happy to be able to bring the OSPAs to South Africa with the help of Securex South Africa and our supporting associations. The outstanding performers in security often operate under the radar and it is important to recognise those who are the best at what they do. This year's finalists and winners should feel very proud."
The OSPAs would like to thank all the supporting associations and their representative judges who took part in the 2021 South Africa OSPAs and whose commitment to the awards is invaluable. Thanks also go to the award's South Africa media partners as well as to Securex South Africa for its collaboration. The winners will be able to receive their trophies at the Securex show in November 2021.
The winners of the 2021 South Africa OSPAs are:
• Outstanding Security Consultant: Marlene Welman, Joint Operations Intelligence Centre.
• Outstanding Security Installer/Integrator: Secutel Technologies.
• Outstanding New Security Product: Digital Investigations Suite (DIS), Dragonfruit AI, represented in South Africa by IoT Revolution Technologies.
• Outstanding Security Equipment Manufacturer: Cathexis Technologies.
Hi-Tech Security Solutions spoke to the winners to find out more about them and what they do.
Outstanding Security Consultant: Marlene Welman
Marlene Welman has over 20 years' experience in intelligence and crime prevention and she has been trained in profiling and criminal investigations by international, federal and public institutions in the USA, UK and South Africa. The judges felt that Welman's leadership and high standard of performance has positively influenced the wider business operations in the CIT industry.
Over the past five years, Welman has been working in the Joint Operations Intelligence Centre (JOIC), which she helped build from the ground up. Initially driven by SBV, Fidelity and G4S, the JOIC is a neutral operations centre focused on collecting and providing actionable intelligence to all role-players in the CIT (cash in transit) industry, including SAPS, DPCI, Crime Intelligence, the NPA and banks. The goal is to collate and share non-competitive information to prevent and assist in investigations of CIT crimes in South Africa.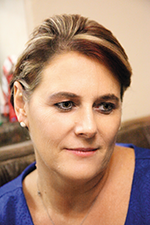 Marlene Welman.
Getting the major CIT companies to work together and trust each other was a challenge, but Welman says the result is well worth the effort. Today, tactical response teams and helicopter support teams from the different companies cover different areas around South Africa. These are not the actual vehicles transporting cash or other goods, but the tactical response and backup teams.
These support teams take on the task of running support for any company's CIT vehicles when in their area, handing over to the next company's team when the vehicle moves into a new area. When any company's CIT vehicle is hit, the teams closest to the event respond, irrespective of which company the targeted vehicle belongs to. (None of the support teams know what any vehicle is transporting, simply that an event is occurring.)
In addition to this collaboration and the tracking done by the control room in the JOIC, the organisation also provides valuable intelligence, reporting and input into investigations, case management, court proceedings and prosecution in conjunction with the state agencies and private CIT companies.
The project has been such a success that the JOIC is now being placed under the banner of the Cash in Transit Association of South Africa (CITASA), a regulatory body for the CIT industry in the country. All the standards, processes and people developed in the JOIC will be transferred to CITASA, where the independent body will be tasked with ensuring all CIT companies follow the correct processes and protocols while at work, still collecting, analysing and sharing intelligence with CIT companies, SAPS and the other relevant law enforcement authorities.
At the time of writing this article, Welman has taken up a new opportunity to return to The Arcfyre Group, where she previously was the international operations lead. She remains at the JOIC for a handover and skills transfer period and will then be managing the Arcfyre Group's Secure Drive operations as it continues to expand its global footprint focused around developing and maintaining operationally sound environments that provide optimal protection for a company's most valued assets. Arcfyre provides a number of services, such as protective, risk consulting and journey management services that are not only cost–sensitive, but also based on a 360–degree understanding of all project requirements.
The services offered by the Arcfyre Group are customised to meet the unique risk profiles of companies, executives and other personnel. With the support of their GSOC (global security operations centre) they provide resilient solutions enabling penetration and growth in previously untenable regions throughout Africa, the UAE, Asia and Europe.
For more information contact Marlene Welman, Arcfyre International, +27 11 794 9502, marlenew@securedrive.co.za, www.arcfyregroup.com
Outstanding Security Installer/Integrator: Secutel Technologies
Executive director of Secutel, Danny Pringle, is proud of the award the company received, noting that it is a reflection of the company and its staff as a whole. The company made it through the worst period of the 2020 Covid lockdown without retrenching staff or reducing salaries, which is another feather in its cap considering the carnage caused in the security and other industries in general.
He also notes that, while it has become a cliché for many, Secutel is driven by the concept of forming partnerships with its clients. As part of this the company has pushed a number of 'small things' its staff could do, like showing respect and never being late for a meeting, to set itself apart from the crowd. It has also done some 'big things', such as being certified for ISO 27001 (an information security management certification), ISO 9001 (set of standards that helps companies meet customer and other stakeholder requirements) and by the end of the year Secutel will also be ISO 22301 certified (standards for security and resilience, including business continuity, standards).
From the start the company ensured it had a national footprint and that each customer had a single interface to the company (a single person to contact), who would take responsibility for the client's requirements. This includes not spending too much time on the client's site; instead, when technology fails and the technician can't fix it quickly, Secutel swaps it out.
Technicians also work under strict controls when installing or maintaining systems to ensure they leave with the system up and running 100%. Apart from requiring the technician to take before and after pictures, the support desk is also in contact to ensure everything was done according to standard. They also use a tool called Vecu, developed by Secutel, which tests any installation fully to make sure connections are working etc.
Only after all this is the technician permitted to leave the site and the client and Secutel know that whatever was installed is working properly. All Secutel technicians are PSIRA-registered and SAIDSA-accredited, as well as trained on multiple CCTV systems.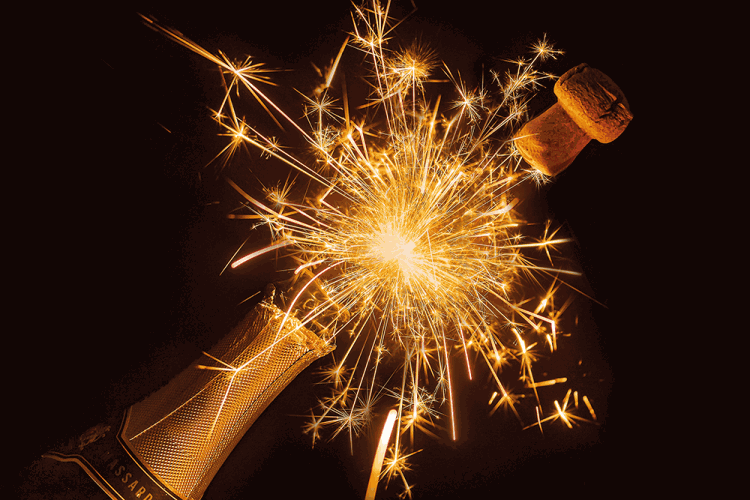 Commenting on their choice of Secutel for this category, the judges particularly noted the company's focus on strong client support and innovation.
On the innovation front, Secutel has developed a number of products aimed at the local market, from a body-worn camera designed for robust use as well as with tracking and communications capabilities built in. It also has an intruder detection system that not only monitors clients' premises, but also monitors itself to ensure it has not been tampered with, makes sure the battery is healthy and the signal strength back to the control room is adequate. It also has its own cloud-based surveillance solution with built-in AI analytics.
All its products have been designed for remote maintenance, even down to the firmware, to ensure that almost any problem can be rectified remotely in the shortest time possible.
When Covid struck the country, the company quickly moved to update its access systems to use touchless technologies, from using a mobile phone to gain access through to facial recognition technologies.
Pringle says there is a long road ahead for the company in meeting customers' requirements and new innovations are always in the pipeline. The OSPA Award is well received and Secutel plans to try and win again in one or more categories in the coming year.
For more information, contact Secutel Technologies, +27 10 015 1401, sales@secutel.co.za, www.secutel.co.za
Outstanding New Security Product: Digital Investigations Suite
The Digital Investigations Suite (DIS) is a product developed by Dragonfruit AI, sold and supported locally by IoT Revolution Technologies (IRT). Dragonfruit is focused on delivering its solutions via the cloud and offers a number of functions for the surveillance market as a service. The trick in providing video services from the cloud is the amount of video customers collect over time and moving that onto a cloud service. Dragonfruit addresses this problem and its technology, which it built specifically for this market and effectively manages the bandwidth issue, allowing it to provide its services globally.
Amol Kulkarni, one of the company's founders, notes that the services Dragonfruit provides is not only built on the latest AI technology, but also the principle that it needs to be easy for users to use and must have a simple workflow for whatever they want to do.
When it comes to the DIS, the company realised that investigations are one area of the market where the available tools leave a lot to be desired. The company did research by speaking to a number of people, from the police to private investigators and security managers tasked with investigations for their organisation and developed the solution to address their pain points.
Dragonfruit is an end-to-end platform for investigations, from video ingestion to more efficient investigation, to redaction and evidence management, to secure sharing of annotated reports with stakeholders. It can speed up investigations by a factor of 10.
The system is cloud-based and sold as a service, with payment based on the time one expects to spend on investigations, the storage used etc. There are no contracts, the user pays for what they use. Users upload video they want to investigate to the cloud, either via Dragonfruit's VMS connectors or direct uploads. The source of the video can be almost anything, including directly from cameras or from a witness's cellphone, for example.
Once in the cloud it is processed and indexed to make searching easy. Due to the parallel processing capabilities of the cloud data centre, 10 000 hours of video can be indexed in as little as six minutes. Investigators can then search hundreds or thousands of hours of video on a number of fields, such as a vehicle make and/or colour, direction of motion, if a person is wearing a hard hat and many more, the functionality is continually being expanded. The investigator/s then build their case as they delve into the relevant parts of the videos.
The key to the solution, says IRT's Brendon Hall, is that end-user organisations have a full investigation suite without investing in any additional hardware or software (apart from the pay-per-use fee).
More information on IRT's solution offerings can be found at www.securitysa.com/12432r and www.securitysa.com/13472r
For more information contact Brendon Hall, IoT Revolution Technologies, brendon@rev-tech.co.za, +27 82 572 4756, www.iotrevolution.co.za
Outstanding Security Equipment Manufacturer: Cathexis Technologies
Cathexis Technologies is a South African-owned, internationally-recognised video surveillance management software developer with its head office in Durban. It has offices in Centurion, Dubai and the UK and serves a global market through its network of partners. The company's flagship product is CathexisVision, a video management system that integrates with multiple systems to optimise any security solution.
Gus Brecher is one of the founders of Cathexis and has therefore been with the company throughout its evolution into one of the leading global VMS providers. When Cathexis started out, it manufactured its own brand of video surveillance recorders, video encoders and even IP cameras in South Africa before focusing on software and developing CathexisVision. Although, Brecher notes, the company still does local hardware manufacturing on a smaller scale through one of its divisions, focusing on peripheral equipment for the surveillance systems. It also produces NVRs in the regions it operates in for customers who prefer to buy their hardware with CathexisVision pre-installed.
While many local manufacturers have been bought by international companies over the years, Cathexis is still 100% locally owned and its development is also 100% local. This has not stopped it from expanding globally and the company today has some large enterprise VMS installations under its belt, such as managing over 65 000 video channels for one of the largest retail groups in the UK, as well as being the VMS of choice for one of the world's largest stock exchanges with offices in 21 countries.
Innovation has always been part of Cathexis and its core team of developers have been with the company for over a decade. This has seen it developing CathexisVision as well as integrations with thousands of third-party cameras and other devices (read more about IP camera, ANPR, POS, fire, alarm and many more integrations at www.cathexisvideo.com). The security industry (access control, alarms etc.) is its primary focus, but Brecher says the IoT is creating new opportunities for allowing customers to manage more 'things' from the central platform they are familiar with.
Looking ahead, while the cloud will definitely become a critical component in the VMS space in future, right now people still need onsite systems that allow them to centrally store and process their video and other data. Given the availability (or not) of connectivity and bandwidth, Brecher asks those who promote a cloud-only solution: "What do you do if the cloud blows away?" Hence the need for some form of onsite systems that allow for continued functionality if connectivity is down.
Future developments to look out for from Cathexis are in the field of improved analytics enhanced by AI and a broader scope of analytical applications to choose from. Additionally, the company has re-architected its core to cater for cloud services and will enhance these abilities to offer a federated cloud architecture to customers as well as services (such as video surveillance-as-a-service).
For more information contact Cathexis Africa, +27 31 240 0800, info@cathexisvideo.com, www.cathexisvideo.com
Credit(s)
Further reading:
Integrated transportation security
Guardian Eye AI & Data Analytics Integrated Solutions Logistics (Industry)
HG Travel installs an AI-powered camera system integrated across 115 vehicles throughout a fleet comprising 160 vehicles of different sizes, along with predictive and self-monitoring tools to track tyre condition, fuel consumption and theft, and overall vehicle maintenance.
Read more...
---
Embracing next-generation surveillance for safer cities
Surveillance Integrated Solutions AI & Data Analytics
With the South African government highlighting the importance of building smart cities by integrating advanced technologies to make them more resilient and liveable, the role of next-generation network video and surveillance technologies cannot be ignored.
Read more...
---
From the editor's desk: A sad but exciting goodbye
Technews Publishing News & Events
Welcome to the final monthly issue of SMART Security Solutions. This is the last issue of the year and the last monthly issue we will print. The SMART Security Solutions team wishes all our readers and advertisers a relaxing festive season and a peaceful and prosperous 2024.
Read more...
---
Gallagher Security releases Command Centre v9
Gallagher News & Events Access Control & Identity Management Integrated Solutions
Richer features, greater integrations, with the release of Gallagher Security's Command Centre v9 security site management software designed to integrate seamlessly with various systems and hardware.
Read more...
---
The human factor side of video management systems
Leaderware Editor's Choice Surveillance Risk Management & Resilience
A video management system (VMS) is central to, and the most vital element to any control room operation using CCTV as part of its service delivery, however, all too often, it is seen as a technical solution rather than an operational solution.
Read more...
---
Get the basics right to win more business
ServCraft Editor's Choice Risk Management & Resilience
The barriers to entry in security are not high. More people are adding CCTV and fencing to their repertoire every year. Cowboys will not last long in a space where customers trust you with their safety.
Read more...
---
Integrating farming and security solutions for productivity
Security BIS Agriculture (Industry) Integrated Solutions
Security challenges are a harsh reality in South Africa, particularly for those in remote areas. Sadly, recurring rural crimes like farm attacks and livestock theft are part of the farming community's lives.
Read more...
---
Revolutionise your security with integrated solutions
Secutel Technologies Products & Solutions Surveillance
By merging the capabilities of SecuVue and Secutraq, Secutel has forged a robust system empowering users to fine-tune analytics and harness facial recognition, pose detection, and XFS, among other features.
Read more...
---
All aspects of data protection
Technews Publishing Editor's Choice Information Security Infrastructure AI & Data Analytics
SMART Security Solutions spoke to Kate Mollett, Senior Director, Commvault Africa, about the company and its evolution from a backup specialist to a full data protection specialist, as well as the latest announcements from the company.
Read more...
---
Global strength, local craft
Impro Technologies Editor's Choice
Impro Technologies is a resounding success story. Started in South Africa, the company remains true to its roots and still designs and manufactures its access control systems and solutions in the country.
Read more...
---