printer friendly version
Pay-per-use AI analytics
Issue 1 2021
Editor's Choice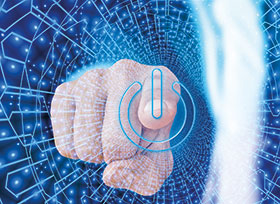 IoT Revolution Technologies (IRT) is a new company in the local security market founded by Brendon Hall (founder of Pentagon). IRT has come to market with a new way of managing and analysing video feeds from any cameras, even analogue cameras, in a manner and at a cost most won't believe until they see it.
Partnering with Dragonfruit AI, IRT is offering a cloud-based software-as-a-service (SaaS) solution that requires no upfront payment or large investment, nor are clients required to contract to monthly payments over a number of years. In addition, as noted, the solution allows any cameras, IP or analogue, to be used for cloud-based analytics (as long as the picture is a decent quality) without consuming enormous amounts of bandwidth. The Dragonfruit Split AI machine learning models use video compression to keep archiving costs in the cloud up to 80% less than on-premises storage.
Hall says most people see the cloud as simply a way to store data or make use of an offsite data centre, however, IRT can provide what almost amounts to a full control room in the cloud, offering storage, analytics, management and more from a browser and even a smartphone. Using the solution means that if criminals steal or destroy your NVR or DVR while committing a crime, you still have footage of the incident.
The system is hosted on the AWS cloud (Amazon Web Services, which has a data centre presence in Cape Town and will be launching Johannesburg and Durban data centres soon). Using the technology developed by Dragonfruit AI, end users and system integrators (SIs) can have full access to their data as well as a range of cloud-based analytics in a pay-per-use business model. (An on-premises solution is also available.)
The cloud model offers scalability, which means customers can scale from running one camera and one analytics function up to hundreds in a matter of minutes. Hall adds that AWS includes a range of security features to ensure cloud-based storage and analytics is secure from prying eyes, even from Amazon itself. AWS is ISO as well as FIPS 140-2 certified.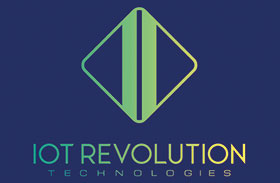 AI is the key
Artificial Intelligence (AI) has been around for many years in various forms, and today it is promoted by every camera and VMS vendor. The catch is, AI requires huge resources and the licensing costs are also high. Some have tried to overcome this by building AI into cameras, even allowing users to change AI modules on cameras as required.
The problem here is that once these expensive cameras have been bought, users are stuck with them and could be limited to the functionality and integration capabilities the vendor allows. The IRT cloud-based system makes use of any camera's video feeds (again, as long as a decent image is produced) and provides various AI-enhanced analytical functions. The system works with many of the current video management systems (VMS) to transport data to the cloud storage system.
Once the images are loaded to the cloud server, the chosen AI analytics can be run on them immediately, or they can be run after the fact as companies investigate events or collect information about what activities happened over a period of time. Cities with non-performing surveillance camera infrastructures, for example, can make all their cameras intelligent in this manner without investing a cent in servers or software licences, etc.
Pay-per-use
Hall explains that the costing model is free of licence fees or monthly contracts. For example, the people/vehicle counting analytics cost R6 per hour, per month; face mask detection analytics cost R15 per hour, per month; social distancing analytics cost R5 per hour, per month; and licence-plate recognition (LPR) costs 30 cents per plate. Hall notes that with the LPR module, any camera can be an LPR camera. The cost for storing video on AWS is R385 per terabyte.
The various AI modules available can be found at https://dragonfruit.ai/ai-modules/. Hours can be purchased beforehand or in packages, or as and when required. All transactions are done online.
A module called Investigations Management is also available to guide people through investigations into incidents. The module integrates storage, analytics, evidence management and reporting, along with consolidated videos from various sources. The built-in web-based reports are quick to compile and distribute.
IRT holds the sole distribution rights to Dragonfruit AI in Africa. The benefit to end users and SIs is that the solution can be used with any current physical security infrastructure, and the costs are dependent on what you use, free from licensing and other fees. Additionally, updated and new AI analytics are available immediately.
Interested parties can try Dragonfruit AI for free at https://dragonfruit.ai or contact Brendon Hall, IoT Revolution Technologies, [email protected], +27 82 572 4756
Further reading:
What South Africans need to know about smart devices
Technews Publishing Editor's Choice
We live in a world surrounded by smart devices, from our pockets to our driveways and living rooms.
Read more...
---
From overwhelm to oversight
Editor's Choice Cyber Security Products
Security automation is vital in today's world, and Microsoft Sentinel is a widely adopted, but complex answer. ContraForce is an easy-to-use add-on that automatically processes, verifies and warns of threats round-the-clock.
Read more...
---
SMART Surveillance Conference 2023
Technews Publishing Editor's Choice CCTV, Surveillance & Remote Monitoring Conferences & Events
Some people think the future is all about cloud technologies, but the SMART Surveillance conference demonstrated that AI is making edge surveillance much more attractive, over distributed sites, than ever before.
Read more...
---
Has your business planned for the worst?
Editor's Choice Cyber Security Security Services & Risk Management
Incident response is a specialised part of security, like a hospital's intensive care unit: IR kicks in when the organisation detects a breach of its systems to stop criminals from doing more damage.
Read more...
---
Making a difference with human intelligence gathering
Kleyn Change Management Editor's Choice
Eva Nolle believes that woman should stand their ground as they often bring an entirely different skill set to the table, which enhances the overall service delivered.
Read more...
---
Milestone celebrates women in security
Milestone Systems Technews Publishing Editor's Choice News Conferences & Events
The Milestone Systems' African team wanted to express their appreciation for the incredible contributions of the women in the security industry and held a breakfast in honour of the hard-working women in the industry on 8 August.
Read more...
---
Supporting CCTV intelligence with small and big data
Leaderware Editor's Choice CCTV, Surveillance & Remote Monitoring
The increasing development of AI and its role in enhancing investigation-led surveillance, and the increasing capacity of control rooms and local analysts to deliver data in return, can increase the synergy between intelligence and surveillance.
Read more...
---
Overcoming resistance to changing your current operating model
Editor's Choice Integrated Solutions
Business survival goes beyond cutting costs and driving efficiency, it's about using data and technology as strategic assets to develop speed, agility and resilience, keep up with customer demands, beat the competition and grow the business.
Read more...
---
The road to Zero Trust not necessarily paved with gold
Editor's Choice Access Control & Identity Management Cyber Security
Paul Meyer says that while Zero Trust must be the goal, there are a few potholes to navigate on the journey. Here he expands on these caveats, but also exposes the greatest ally of Zero Trust.
Read more...
---
More agile, flexible access management
ASSA ABLOY South Africa Editor's Choice Access Control & Identity Management
Tim Timmins from ASSA ABLOY Opening Solutions examines the growing shift towards cloud access management. How can organisations benefit, and what should they look for when choosing a cloud access control solution?
Read more...
---