printer friendly version
The future of open standards
CCTV Handbook 2020
Editor's Choice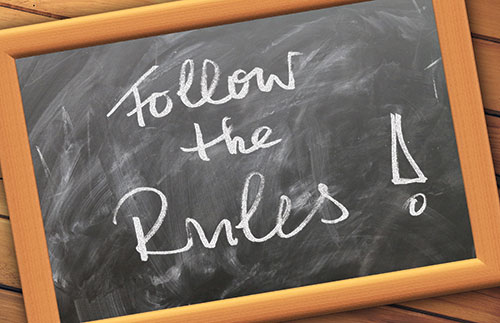 The desirability of open standards and the benefits thereof have been the subject of many articles and discussions over the years. During this time we have seen many companies adopting open standards – ONVIF being one of the major ones in the surveillance market.
The benefits of open systems are varied, but include not being restricted to only one supplier of products, being able to select a different service provider if needs require, and being able to mix and match best-of-breed products to ensure the end user is able to choose the best product for their needs. Openness also means more competition, ensuring that one supplier can't suddenly change the rules of the game or increase prices with impunity.
There have always been proprietary solutions available and even today we see companies offering users a closed ecosystem. Forgetting the challenges of being locked into one supplier and brand, these systems also have benefits. For example, buying from a single supplier should ensure that all your systems are easily integrated and manageable from a single platform. However, it also means being restricted to whatever that supplier provides.

Bjørn Skou Eilertsen.
So where are we today in terms of open standards? Are we seeing a reversion to proprietary solutions where companies offer everything in-house that automatically and easily integrates to deliver full solutions? Alternatively, are companies still open to the integration work required by open systems – learning SDKs and doing the development work required to make best-of-breed systems work together?
Bjørn Skou Eilertsen, CTO of Milestone Systems, believes open systems is still the way to go and more end users are going that route. "When we look to the Milestone community, our partners and customers, we see that there's real value in open standards. Our customers appreciate the ability to scale and to easily add new functionalities to their installations, without worrying about being locked-in to one camera vendor. In my experience, open standards provide so many possibilities for creating solutions that meet customers' specific needs, today and in the future."
Jamey Pietersen, regional sales director for Avigilon Southern Africa adds to this, noting, "While Avigilon sells end-to-end solutions to better serve our customers, we actively use and promote open standards. Throughout the past five years, we have made great progress in the adoption of ONVIF for interfaces between cameras and video management systems.
"With the release of ONVIF Profile T in 2018, adoption by the industry and the utility to customers has continued to increase. Avigilon offers ONVIF Profile S, G and T support on our video management system and almost all of our cameras. In fact, Avigilon was the first and remains one of the few companies that has no 'native' protocol for our cameras: we use only ONVIF calls and where none exist to support the offered functionality, ONVIF extensions.
"We believe that we are far from seeing a reversion to proprietary camera interface protocols, the continued development of ONVIF will gradually eliminate the need for them.
The question of skills
Another argument some make in favour of proprietary solutions is that of skills availability. Supposedly, if your entire installation is from one supplier, there are a limited number of skills needed to keep the cameras recording. This may be a dubious argument, but in an environment where good skills are hard to find and companies unwilling to spend too much on training – in case their staff decide to move to richer pastures – it can be a reason to standardise on proprietary solutions.
Pietersen disagrees with the argument. He says system integrators and the customers they serve are looking for solutions that are easy to install and to maintain. "Proprietary systems may meet the first of these criteria, but often fail in the long-term on the second one.
"Proprietary interfaces, even if they are published or 'open', do not offer the same degree of flexibility or the assurance that they will continue to be supported in the future. At the same time, no single vendor can offer all possible functionality with their product portfolio."
He adds, however, that open interfaces such as ONVIF are just part of the picture. All systems, open standard or not, still require performance optimisation. Selecting an end-to-end solution based on open-standard interfaces strikes a balance between minimal time to deploy and commission a system, together with the ability to leverage the broader industry for solution customisation.
Eilertsen states: "I believe that our community is unanimous in at least two ways. The first is that no two customer installations are alike and the second is that as competition increases it is generating additional value that wins the game. Milestone's open platform allows SIs to cater for both. It serves as a solid and secure base that allows them to identify the operational needs each customer has and provides them with dozens of solutions that are easily integrated to bring the exact additional value that makes the entire surveillance system unique for every customer.
"When it comes to skill sets, the recent COVID-19 pandemic has taught us that our community values our vast repository of online learning resources available to them online 24/7. New skills for them mean new experiences for their customers, which directly affects their bottom lines."
Further standardisation on the cards?
As seen in other areas of the CCTV Handbook 2020, organisations like the Open Security & Safety Alliance (OSSA) and Security & Safety Things (S&ST) are pushing the standardisation envelope even further in terms of standardised infrastructure (such as the S&ST; camera operating system). Whether this is going to become a mainstream option is still to be seen, but there is already some uptake.
At the same time, other vendors are also making it possible to run apps on their cameras, but these are restricted to their hardware. There are pros and cons to both options, so who has the right answer?
"The OSSA is a great initiative, I am proud to be on its board and that Milestone is a founding member," comments Eilertsen. "The alliance is looking to solve some core, common problems that the entire security industry is facing; for example, the lack of a standard operating system for cameras, or inconsistency in data security protocols across different manufacturers. They are tackling a lot of very deep, technical topics, all trying to respond to the question of 'what can we standardise in the safety and security industry in such a way that we help individual members promote innovation on other fronts and differentiate their products with much richer value propositions?'
"This brings great value to system integrators who will be able to mix and match solutions following these standards, being able to trust that everything has been developed to work well together from day one. We strongly hope this will become 'the new normal' in the industry, because our customers should have the freedom of choice."
To date, a standardised infrastructure for cameras has yet to become popular, Pietersen notes. The biggest challenge is building a sufficiently large ecosystem of apps and it is likely that the level of fragmentation within the camera market is making it difficult to achieve a critical mass. "Further, it is becoming evident that pure edge-based intelligence or the sort promoted by OSSA and S&ST; has its limitations, the most compelling features tend to involve a system-level approach involving edge- and server-based intelligence together with tight integration with VMS functionality."
Open is where it's at
Getting back to the original question of what the future holds in terms of open standards or proprietary solutions, Pietersen reiterates that the easiest to install and maintain systems will continue to come from vendors who offer end-to-end solutions. However, he warns, these solutions must be based on open standards in order to allow users to customise and harness innovation from across the industry to meet their own specific requirements. "Over time, customers will drive standardisation in the most popular areas of functionality."
"Personally, I believe there is great potential in an open ecosystem," adds Eilertsen, "as it fosters innovation, collaboration and breaks the boundaries from pure surveillance and security into other, equally exciting use cases for video installations."
Credit(s)
Further reading:
What South Africans need to know about smart devices
Technews Publishing Editor's Choice
We live in a world surrounded by smart devices, from our pockets to our driveways and living rooms.
Read more...
---
From overwhelm to oversight
Editor's Choice Cyber Security Products
Security automation is vital in today's world, and Microsoft Sentinel is a widely adopted, but complex answer. ContraForce is an easy-to-use add-on that automatically processes, verifies and warns of threats round-the-clock.
Read more...
---
Synology enhances functions for advanced surveillance integration
Technews Publishing CCTV, Surveillance & Remote Monitoring IT infrastructure Products
With the capability to function as both an API client and server, Surveillance Station offers a versatile platform for integration, whether it's embedding video streams into other platforms or overlaying external data onto recorded video.
Read more...
---
Planning for the worst is key to success
Technews Publishing Security Services & Risk Management
Planning for the worst is key to success when disaster strikes. Amidst frequent load shedding and often unpredictable stages of power outages, many businesses are concerned about the possibility of a total blackout.
Read more...
---
SMART Surveillance Conference 2023
Technews Publishing Editor's Choice CCTV, Surveillance & Remote Monitoring Conferences & Events
Some people think the future is all about cloud technologies, but the SMART Surveillance conference demonstrated that AI is making edge surveillance much more attractive, over distributed sites, than ever before.
Read more...
---
Has your business planned for the worst?
Editor's Choice Cyber Security Security Services & Risk Management
Incident response is a specialised part of security, like a hospital's intensive care unit: IR kicks in when the organisation detects a breach of its systems to stop criminals from doing more damage.
Read more...
---
From the editor's desk: Is security the new analogue?
Technews Publishing News
      Back in the old days, when I started with SMART Security Solutions (or Hi-Tech Security Solutions, as it was known then), one of the major 'revolutions' of that time was the imminent demise of analogue ...
Read more...
---
Making a difference with human intelligence gathering
Kleyn Change Management Editor's Choice
Eva Nolle believes that woman should stand their ground as they often bring an entirely different skill set to the table, which enhances the overall service delivered.
Read more...
---
Milestone celebrates women in security
Milestone Systems Technews Publishing Editor's Choice News Conferences & Events
The Milestone Systems' African team wanted to express their appreciation for the incredible contributions of the women in the security industry and held a breakfast in honour of the hard-working women in the industry on 8 August.
Read more...
---
Supporting CCTV intelligence with small and big data
Leaderware Editor's Choice CCTV, Surveillance & Remote Monitoring
The increasing development of AI and its role in enhancing investigation-led surveillance, and the increasing capacity of control rooms and local analysts to deliver data in return, can increase the synergy between intelligence and surveillance.
Read more...
---