printer friendly version
Client property access integrity
Issue 1 2020
Editor's Choice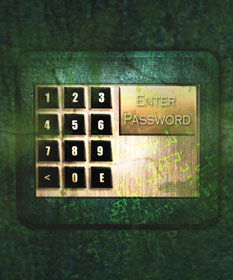 Blind or unquestioned trust is something that we all seem to willingly and unconditionally give our security service providers and their reaction officers. It's just not something that ordinary individuals even think to question, because personal security in their private space is absolutely paramount.
Despite the outward facing bravado and even pseudo aggression that many people display when talking about their property protection, all they really want is for a bunch of big protectors with guns to arrive when their alarm goes off or when they press a panic button.
The trouble is (and has been for a long time), that some of the big protectors with guns don't always have the best intentions at heart. There are many documented incidents where corruption and intimidation have taken place within the ranks of security company staff. Most commonly, this happens at the reaction officer level, but it has also sometimes involved collusion between control room operators and their reaction staff.
Generally, these incidents are investigated and sometimes resolved through harsh legal action, but 99% of the time, Joe Public is blissfully unaware of these issues.
The fact is that they still happen and will continue to do so until the security service providers put infallible (is there such a thing?) technological systems in place to curb as much of it as is possible. Typically, the service providers will say that they conduct regular voice stress tests and polygraph tests with randomly chosen staff, and they do, but this in itself is just not enough.
Strictly managing access
Control room systems must be robustly auditable. Action sets for alarm events must be thorough, and they must be carried out to the tee. Access to the client's property must always be strictly controlled and managed. The truth however, is that this isn't always the case.
The days of reaction officers scaling walls and climbing over gates and fences are long gone. Bags of keys and remotes in reaction officer's vehicles are almost also a thing of the past. Keys and remotes are changed by the clients and not given to their security company – it's just a nightmare to manage and that battle is about to be lost.
So what options are available to resolve the problem? Good quality control room software with robust operational procedures and action sets, and control room automated property access equipment.
Let the control room control access
When an alarm is triggered and a reaction officer has to gain access to a property, the control room software must create a single use access code which is transferred to the appropriate vehicle and officer only when they reach the property. The gates or doors are opened and closed under tight control for each event. This way, no codes, keys or remotes can be given to anyone else, and the bad apple doesn't get to come back later with the intention of perpetrating some kind of evil.
Are these systems available today? Yes they are, however, most property access equipment systems are not integrated with the security company's control room software, so the loop is not closed and the system remains open to misuse. There is only one fully integrated system in this part of the world at the moment, offering the best solution possible.
This way, the big protectors with guns can be trusted that they are there legally, and more importantly, under scrutiny of a fully auditable control room. Furthermore, the security service provider is honestly able to say that they protect and respect the integrity of access to the client's property, whilst providing them with the best service that they can.
Rob Gillespie is a director of WatchManager, a company providing the leading control room software on the African continent. Rob has more than 30 years' experience in the industry.
For more information, contact Rob Gillespie, WatchManager, +27 82 880 5820, rob@watchmanager.net, www.watchmanager.net
Further reading:
South Africans play a role in becoming scam victims
Editor's Choice Risk Management & Resilience
The South African fraud landscape is becoming increasingly risky as fraudsters and scammers look to target individuals with highly sophisticated scams, in an environment where it is becoming increasingly difficult for lawmakers and authorities to bring these criminals to justice.
Read more...
---
Service orientation and attention to detail
Technews Publishing Editor's Choice Risk Management & Resilience
Lianne Mc Hendry evolved from working for an accounting firm to an accomplished all-rounder familiar with the manufacturing, distribution, and system integration aspects of the security industry value chain.
Read more...
---
Are you leaving money on the table?
Editor's Choice Security Services & Risk Management
How many customers have you helped since starting your business? Where does most of your new business come from? If the answer is not from your database's existing customers, you might have a problem.
Read more...
---
Wireless fire tech offers unexpected benefits for load shedding
Technoswitch Fire Detection & Suppression Editor's Choice
For the long-suffering residents of South Africa, the policy of load shedding to help manage demand from the country's ageing and poorly maintained electrical generation and distribution system, is a major inconvenience, and it can be fatal to fire alarm systems.
Read more...
---
Consolidated cybersecurity management
Technews Publishing Editor's Choice Information Security Infrastructure
SMART Security Solutions spoke to Gareth Redelinghuys, Country Managing Director, African Cluster at Trend Micro, to find out what makes Trend stand out from the crowd and also its latest market offerings.
Read more...
---
ADI to close SA operation
ADI Global Distribution Editor's Choice
In a move that will shock the local security industry, ADI Global recently sent an email to its customers notifying them that it will cease its business operations in South Africa.
Read more...
---
Bosch Building Technologies to focus on SI business
Bosch Building Technologies Editor's Choice
Bosch Building Technologies, which includes the security division, aims to "consolidate its capabilities to achieve a globally leading position in the systems integration market", a move that will include selling most of its product business.
Read more...
---
Securing road transport across Africa
Technews Publishing Editor's Choice Asset Management Transport (Industry) Logistics (Industry) Risk Management & Resilience
SMART Security Solutions spoke to Filipe de Almeida, the Portugal & Spain Regional TAPA EMEA Lead, and Massimo Carelle, the TAPA EMEA Africa Region Lead, about securing transport and logistics in hostile environments.
Read more...
---
Cisco collaborates with DCDT for Digital Acceleration Program in SA
Editor's Choice News & Events IoT & Automation
Cisco signed a Memorandum of Understanding (MoU) with South Africa's Department of Communications and Digital Technology (DCDT) to help further develop and strengthen the country's digital economy through digital skills and talent development.
Read more...
---
IMF/World Economic Outlook Update, October 2023
Editor's Choice
The IMF sees global growth slowing this year, Pierre-Olivier Gourinchas, Head of the Fund's Research Department, said ahead of the launch of the World Economic Outlook (WEO) on Tuesday, 10 October.
Read more...
---