printer friendly version
SAIDSA celebrates 50-year anniversary
March 2019 Associations, News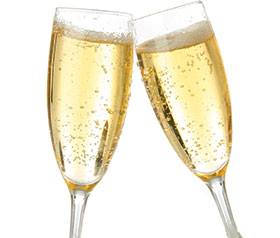 The 50th anniversary celebrations for SAIDSA (South African Intruder Detection Services Association) during the month of October were a highlight of my career in this industry and association. Everything came together in one month to celebrate all the effort that went into this association over the past 50 years.

Johan Booysen, SAIDSA national chairman.
I had the privilege of attending all three events in Durban, Cape Town and Johannesburg. When attending all these glamorous functions it made me extremely proud to be part of this association, to see all the months of planning and effort finally come together in an industry hardly ever seen by any as being glamorous, but more often regarded as unsophisticated. The experience of witnessing the proud members of companies receiving their certificates of membership for years of support to the association, made me extremely humble.
I would like to thank each and everyone supporting these events but would have to highlight Cheryl Ogle, Lee-Ann Andreka and Bryan Rudolph's commitment and hours of sweat and arduous work to ensure enormous success.
SAIDSA's value proposition
SAIDSA is a voluntary association regarded by many as the only true watchdog of the electronic security industry, as well as the armed response sector of the industry. It provides the guidelines for the construction of proper infrastructure in terms of monitoring centres for alarm monitoring as well as offsite CCTV monitoring. SAIDSA also follows the crime trends as well as development in the security product industry and continuously adapts its by-laws accordingly, in an attempt to always be relevant and one step ahead of the biggest enemy, namely crime.
SAIDSA has developed training modules including online training, to become a competent and certified SAIDSA trained technician when completing the classroom practical training modules. The online as well as CCTV training modules are set to be rolled out during the first quarter of 2019. SAIDSA has also made it easy for its members to measure their own standard and performance by introducing an online self-inspection portal in the last quarter of 2018.
Looking back across 50 years
Fifty years ago, the association was formed as an employer's organisation, with the vision of providing a pension fund to its members and to investigate improving the standards of an ever-growing industry. The Exco committee of the time believed in doing it by the members, for the members.
Crime has changed to more physical attacks on victims, and criminals have become more sophisticated, well trained and informed on all aspects of security companies. Criminals also spend time investigating and learning how technology works, and will always try to beat technology in addition to capitalising on human error.
This industry has also changed tremendously, as many professionals such as engineers, lawyers and other skilled persons joined it, contradicting the perception that it consists only of ex-cops and members of the military. This industry has become highly sophisticated and only the companies making use of technology will eventually survive this battle against crime. We still recognise the role of human contribution, but to make it safer for response personnel to respond we need to implement technology.
We have also seen that acquisitions of security companies by investment houses have changed the playing field quite tremendously over the last couple of years. The outlook on business changes and the model also changed, sometimes making it difficult for a company following the conventional model to compete.
More guarding companies have joined the armed response industry, as well as role players from other industries, from mining to cleaning companies. This means that the battle for a piece of the market-share cake has become fierce, which is sometimes to the detriment of the end-user as it has become a price war and for such companies to survive, they must cut corners to make it economically viable and sustainable. SAIDSA still believes that the only way to be sustainable is to stick to the standards.
What will the future have in store?
This industry has and will keep on changing in the next 10 and even 50 years. Business models will change, as the security industry has and will always be a growing industry in our country. I believe we might even see more contenders and newcomers to this industry, but eventually it will only be the ones that adhere to standards such as the SAIDSA by-laws that will survive. Many companies will come and go, and many more acquisitions and mergers are on the horizon.
Crime will also keep on growing, but the worrying part is that physical attacks on victims are becoming more and more violent. Unfortunately, crime will also not be limited to the ones who can afford security, as criminals will always target the soft target first, then when they realise they are successful they move on to target the more protected victims. SAIDSA will continue to follow and investigate these patterns and act accordingly to assist our members to be ahead of crime.
Security within the next five years will be heading into visual verification systems. More and more alarm systems will make use of IoT technology, with cloud-based systems and self-monitoring and control apps for the end user on the cards. This will introduce challenges for security service providers and only the reputable ones will benefit from this. It will also put a lot of pressure on our broadband Internet service providers, as well as the reliability thereof.
For more information, contact SAIDSA, +27 11 845 4870, saidsa@mweb.co.za, www.saidsa.co.za
Credit(s)
Further reading:
Turnstar ramps up countermeasures
Turnstar Systems Editor's Choice Access Control & Identity Management News Products
Turnstar has developed and patented an early warning and deterrent system which will alert security, and anyone nearby, of any attempt to place ramps over the raised spikes.
Read more...
---
Offshore cloud video surveillance system
Eagle Eye Networks CCTV, Surveillance & Remote Monitoring News Transport (Industry)
Eagle Eye Networks and TechBinder collaborate on offshore cloud video surveillance system for maritime sector, bringing real-time remote viewing and notifications to enhance vessel performance data and reporting
Read more...
---
Enabling SMEs to build back better
Editor's Choice News Conferences & Events
Simpli ConnectED podcast series addresses the demands placed on SMEs in the current economic climate and offers suggestions for keeping the wheels turning.
Read more...
---
SAQCC Fire and the need to ensure compliance
SAQCC (Fire) Fire & Safety News Associations
One of the fundamental objectives of SAQCC Fire is to establish the necessary procedures for the education, training and registration of all appropriate personnel actively involved in the fire industry.
Read more...
---
PoPIA: De-identifying, matching and filing
Editor's Choice News Security Services & Risk Management
Three of the crucial areas in organisational PoPIA compliance that must be discussed include de-identifying, information matching programmes and filing systems.
Read more...
---
Top cybersecurity considerations for SMEs in 2021
Cyber Security News
Cisco has published its 2021 SMB Security Outcomes Study, highlighting what SMB leaders are doing to thrive in today's ever-evolving threat landscape, as well as offering actionable insights on where they should focus.
Read more...
---
Winners of the inaugural South Africa OSPAs
Technews Publishing Secutel Technologies Cathexis Technologies Editor's Choice News Integrated Solutions Security Services & Risk Management
The presentation of the first-ever South Africa Outstanding Security Performance Awards (OSPAs) took place virtually on Thursday 3rd June 2021 as part of an internationally attended online thought leadership webinar.
Read more...
---
Gijima and Cattron to deliver intelligent solutions
Gijima Specialised Solutions (GSS) Industrial (Industry) News Integrated Solutions
South African ICT provider, Gijima, has entered into a partnership agreement with Cattron, a provider of high-performance, intelligent control solutions, as part of Gijima's quest to expand its horizons.
Read more...
---
Tips for women to build a career in cybersecurity
Associations
Representation of women in the cybersecurity industry has grown over the past years and while this is positive, there is still room for improvement.
Read more...
---
Suprema integrated with Nedap
Suprema Access Control & Identity Management News
Suprema recently announced that it has integrated its latest facial recognition devices into Nedap's access control system, AEOS, to enable organisations to manage their access control by making use of Suprema's latest facial recognition technology.
Read more...
---