printer friendly version
Ensuring your fire/smoke installation is up to par
September 2014
Fire & Safety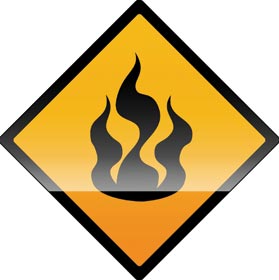 How do you know if the fire/smoke/gas system installer you have selected to contract to your company is up to par? How do you know that the equipment they have selected is suitable to the task at hand? This can be a minefield for the unsuspecting customer. Hi-Tech Security Solutions asks industry representatives to provide advice on what they consider best practice in installations.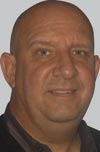 Colin Kahn, regional marketing manager for Bosch Security Systems.
At the basis of every successful fire/smoke/gas detection and/or suppression system is the willingness of the customer to complete background checks on the installer and the products he is punting. Colin Kahn, regional marketing manager for Bosch Security Systems (South Africa and sub-Saharan Africa), says that this is critical since there are varying degrees of competency residing in individual installers.
He suggests that companies check the bona fides and competency levels of individuals with SAQCC. He also insists that customers request installers to present their SAQCC card to ensure that the tasks they are undertaking are within the parameters of their qualification. Another litmus test is whether installation companies are members of the Fire Detection Installers Association (FDIA). Customers merely need to visit the website www.fdia.co.za to ascertain valid membership.
Jim Grant, project manager at Brigit Systems, believes that education of customers begins with the manufacturers or suppliers of the fire/smoke/gas systems. In addition, suppliers play a large role in driving the training of installers to appropriate levels.
While suppliers cannot insist that installers produce a valid SAQCC qualification card, they provide suitable product training to ensure that the correct products are specified for each project and that the products are installed according to specification. Grant says that Brigit Systems often visits a site on which their products have been used to ensure that the installation is of a high quality. "At the end of the day, the reputation of our products is on the line should an installer not correctly specify or install them."
Derek Waddell, regional sales manager (RSA and Africa) for Xtralis adds that it is wise to acquire three different quotations when searching for a fire/smoke/gas system.
Underselling versus overselling

Brett Birch, general manager at Technoswitch.
There is a real danger that customers will be undersold or oversold products. According to Brett Birch, general manager at Technoswitch, the SANS 10400 T section clearly describes the mandatory requirements for an installation. However, the risk remains that an installer may undersell in order to secure the contract, which means that the installation runs the risk of not being compliant. Conversely, the installer may oversell products, which will ultimately damage any long-term relationship that would otherwise have been possible.
One solution posited by all interviewees was to employ the services of a consultant who has a proven track record in similar installations. First and foremost, the customer needs to determine what his risks are and what solution he would like, to the issues at hand. This is a collaborative process between the customer, the consultant and the installer and will ensure that products are optimised for each specific application and project.
Waddell says that a consultant or inspectorate will provide a report with recommendations. Once this report is in place, a suitable design can be compiled for the installation. Kahn adds that a design will take one of two, or even a combination of two routes. These are the requirements of the insurance company and the organisation's own specific business needs.
It is necessary at this stage to select products that are geared around the protection of life and property. The mix of products will largely depend on where the emphasis lies in terms of the business' highlighted priorities. While some installations are clearly aimed at mainly protecting life and limb, for instance in hotels, office buildings and educational facilities, others may place more focus on the continuity of business operation. The latter would be applicable in a warehouse or storage scenario.
What do I need?
There are a number of factors to consider when selecting equipment. The size of the installation and environmental compliance play a role. Grant says that one needs to decide whether to use inert gas at the expense of having to use more cylinders and the necessary overpressure venting required, because of the high pressures involved (typically 300 bar), or use a chemical agent such as FM-200 or Novec 1230, where fewer cylinders are required. These agents have a working pressure of 25 bar/34.5 bar and pressure venting is never usually required. Another instance would be when a system is used in a small, enclosed space. The addition of suitable ventilation will be required, and the application of smaller cylinders will be necessary.
He points out that most products sold in South Africa comply with the British BS5839 standard for detection and the European, ISO 14520 for gas extinguishing. These have been adopted in South Africa, with slight amendments, as SANS 10139 for detection and SANS 14520 for gas. Kahn says that consideration also needs to be given to the cabling that links the products together and to the control room. In terms of the cabling, EN 54 details how the cable will behave in a stressful environment and it should be fire resistance coated to the PH30 fire rating to allow it to withstand high temperatures for up to 30 minutes.
The warranty period differs from one manufacturer to another, but typically, the longer the warranty period, the more confident the manufacturer is that their product will withstand the rigours of time.
Birch cautions that the long-term reliability and functionality of products is often indicated by the ability of the supplier or distributor to maintain an adequate stockholding of parts. The track record of both the supplier and installer are important and are indicative of their level of professionalism and technical expertise.
With regard to maintaining products locally, the interviewees all agree that training of employees is important, both from a supplier and installer perspective. According to Grant, the bottom line is that when a reputable installer is appointed, the chances of suitable and ongoing maintenance taking place is greatly enhanced.
It is important to undertake a full risk analysis prior to securing the services of an installer. Customers may feel more comfortable employing an experienced consultant to guide them in the process of analysing the risk, devising a solution and finding a suitable installer. SAQCC certified installers should be able to provide customers with a comprehensive list of reference sites that clearly outline the competence and capabilities of the installer.
Credit(s)
Further reading:
What to do in the face of growing ransomware attacks
Technews Publishing Cyber Security Security Services & Risk Management
Ransomware attacks are proliferating, with attackers becoming more sophisticated and aggressive, and often hitting the same victims more than once, in more than one way.
Read more...
---
Texecom launches the Midnight Black Collection
Technews Publishing Perimeter Security, Alarms & Intruder Detection Products
Working in harmony with darker environments, the Midnight Black Collection has been created for businesses and sites that require or prefer a security solution which offers discreet protection that compliments their surroundings.
Read more...
---
SAN market set for growth
Technews Publishing News IT infrastructure
Storage-area network (SAN) market to hit US$ 26,86 billion in revenue by the end of 2029 due to factors like widespread adoption of Hybrid SAN-NAS solutions.
Read more...
---
Optimising remote technical support
Technews Publishing Asset Management, EAS, RFID Products
Sanden Intercool Kenya improves efficiency, removes manual processes with FIELDForce from MACmobile, making its technical backup and support staff more productive, while also optimising record keeping.
Read more...
---
Free-to-use solar score for South African homes
Technews Publishing Editor's Choice
The LookSee Solar Score is one of the first of its kind to provide insight into the potential of solar power for South Africa's residential properties.
Read more...
---
CA Southern Africa unmasks container security
Technews Publishing IT infrastructure Cyber Security
Adoption of software containers has risen dramatically as more organisations realise the benefits of this virtualised technology.
Read more...
---
Gallagher to showcase new Controller 7000 single door
Technews Publishing Access Control & Identity Management Products
Gallagher will be showcasing its latest access control innovation, the Controller 7000 Single Door on its stand at Intersec Dubai from 17-19 January 2023.
Read more...
---
Fast, reliable and secure cloud services
Technews Publishing Editor's Choice Cyber Security IT infrastructure
Security and speed are critical components of today's cloud-based services infrastructure. Cloudflare offers a range of services supporting these goals beyond what most people think it does.
Read more...
---
Incorporate fire safety in the design phase
Fire & Safety
ASP Fire CEO Michael van Niekerk says companies can prevent their infrastructure project from going up in flames by incorporating fire safety in the design phase.
Read more...
---
Fire-fighting force at Vergelegen
Editor's Choice Fire & Safety Residential Estate (Industry)
Vergelegen wine estate in Somerset West, and its neighbours, are set to enjoy greater peace of mind this summer, thanks to the delivery of a brand new fire truck .
Read more...
---