printer friendly version
Global identity concerns
November 2015
Access Control & Identity Management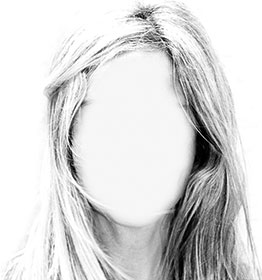 Being part of the identity industry globally, it can be a real eye-opener to see how the concerns and priorities change every few hundred kilometres. The pun on its connection to the technology of iris recognition is entirely unintended, though. From India, where millions of individuals enthusiastically queue up to provide their biometrics to a national database like Aadhaar, to Europe where data protection and privacy laws make it almost impossible to store, share or compare individual data, it becomes apparent that various countries and regions apply different yardsticks on this particular topic. But nobody is perfect.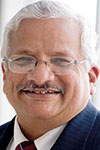 Sanjay Dharwadker.
The USA largely leaves the nitty-gritties to the private sector after providing overall guidelines that essentially go back to the Clinton–Gore administration. In recent years, the pitfalls of this particular approach have been more than exposed. In Europe, on the other hand, individual data protection and privacy continue to be governed by a two-decade-old directive, known as the 95/46/EC.
This is based on the European Union privacy and human rights law, which in turn draws itself from the essence of the European convention on human rights – article 8. While this directive is followed by and large across Europe as well considered as a model by countries in other regions, it has not been passed as law even in most of the European Union member countries. This situation is likely to change with the introduction of the EU General Data Protection Regulation (GDPR) in 2016, which is recommended to automatically become law in each of the member countries at the end of three years, that is by 2019.
In India for example, despite the records of over 900 million individuals being stored in a central repository, there is no data privacy law, and any potential misuse of data is protected only by an ad hoc Supreme Court directive. Even the agency administering the program – the Unique Identity Authority of India (UIDAI) is yet to be provided with legal status, and a corresponding law still needs to be enacted by the national parliament and also, a full constitutional bench is to be convened to determine issues such as how data protection and privacy are linked to the fundamental rights and directive principles enshrined in the nation's constitution. In South Africa, similar provisions fall under the Protection of Personal Information (POPI) Act, which has been debated extensively during the last few years during which time, it has been enacted.
Globally, such variations in laws, directives and practices form a complex web around how technologies are deployed for various purposes by authorities and organisations for the purpose of security, welfare and the determination of legal identity. These also form, in some way, the basis of the age-old social-contract between the state and the individual.
In most cases, the immediate concerns and thus the local contexts are apparent: in South Africa it is having secure building environments – offices, homes and even public spaces that are enclosed in buildings such as shopping malls. In Europe the concept of 'gate' is pushed to the national boundary, thus giving rise to phenomena such as asylum seeking and refugee interspersed with temporal singularities such as statelessness. In India it is simpler concerns of providing access to food security irrespective of origin, but possibly exposing yourself to the rough and tumble of the country's slum politics.
Is security then, as much a cultural and civilisational construct? It seems to require us to a priori define the 'other' and then building borders in between. No matter how we define it, we do not seem to eliminate from it the sense of discrimination and exploitation that often accompanies it. Our statesmen too have warned us throughout history that all this is often as much a problem of the mind.
What is disturbing is that today it is beginning to draw lines that divide humanity more decisively than ever before. Firstly, into those whose identities we can take for granted due to the numerous material attachments – bank accounts, jobs, businesses, tax records and mobile devices. On the other hand, there are the 'others' who may not even be afforded the luxury of a birth record. Linked to this are the issues of perennial impoverishment due to gender, child trafficking and other evils that continue to haunt us worldwide.
Can these twain ever meet? Is it all in our minds, or does it need us to manage all this in ways that we are yet to discover? This core issue perhaps requires more of our attention in coming times.
Further reading:
HID addresses identification challenges at ID4Africa
August 2019 , News, Access Control & Identity Management, Government and Parastatal (Industry)
Being able to verify people's identities is critical for a nation's growth and prosperity and yet HID says nearly half of all African citizens can't prove who they are to vote, travel freely and receive government benefits and services.
Read more...
---
Came acquires Turkish company Özak
August 2019, CAME BPT South Africa , News, Access Control & Identity Management
Came broadens its market horizons and signals growth and consolidation in the Middle East.
Read more...
---
The benefits of electronic visitor management
August 2019, Powell Tronics , Access Control & Identity Management, Residential Estate (Industry)
Access control is a critical aspect of estate security as it represents the controls put in place to restrict entry (and possibly exit) along the outer boundary of the location.
Read more...
---
Addressing risks by means of access control layout and design
August 2019 , Access Control & Identity Management, Security Services & Risk Management
In order to develop a suitable, practical and appropriate security system for any organisation, it is essential to first develop a master security and life safety plan strategy.
Read more...
---
Secure hands-free access
August 2019, Suprema , Access Control & Identity Management, Residential Estate (Industry)
Suprema's facial biometric terminals bring no-touch access into secure residential estates, high-rise apartments and luxury homes providing fast, easy and intuitive user authentication with the added benefit of hygiene.
Read more...
---
MorphoAccess Sigma Extreme
August 2019, IDEMIA , Products, Access Control & Identity Management
MorphoAccess Sigma Extreme from IDEMIA is a touchscreen device with multiple recognition device interfaces (NFC chip reader, PIN and BioPIN codes, contactless card readers).
Read more...
---
Outdoor access terminals
August 2019, Suprema , Access Control & Identity Management, Residential Estate (Industry), Products
Rugged, dust- and weather-proof access control solutions that provide exceptional durability in extreme conditions is a strong requirement for many residential estates.
Read more...
---
MorphoWave Compact
August 2019, IDEMIA , Products, Access Control & Identity Management
The MorphoWave Compact captures and matches four fingerprints on either the right or left hand in any direction. It is robust to environmental factors such as extreme light or dust.
Read more...
---
MorphoAccess Sigma Lite
August 2019, IDEMIA , Products, Access Control & Identity Management
IDEMIA's MorphoAccess Sigma Lite and Lite + are fingerprint access control terminals, offering time and attendance in and out function keys.
Read more...
---
Eliminating forced gate opening scenarios
August 2019, ET Nice , Home Security, Access Control & Identity Management
When activated by the gate forced open alarm feature, the transmitter transmits a wireless alarm signal up to 750 metres in any direction.
Read more...
---