printer friendly version
The changing world of access
November 2015
Access Control & Identity Management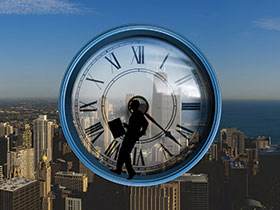 The world of access control is pretty stable and constant. There are only a few instances where technology has caused major disruptions or really changed the way things are done. The industry and the market it serves evolves quietly as technologies improve. The fact is the industry will continue as normal and incorpor-ate those changes into the everyday flow of all things access without much fuss or drama.
That's not to say there is no excitement happening in the market. We have long seen CCTV and the evolving surveillance market taking the limelight in terms of revenues and technical advances; so long in fact we don't really expect to see anything spectacular from the access industry. However, the world is seeing spending on access increasing, incorporating many of the standard technologies and systems we all know, as well as new innovations.
Perhaps the most important move in this industry is the standardisation on IP for communications, as well as the increased ability to integrate access systems into almost anything else, from video management systems through to building management systems, payroll, ERP applications and more. And then there's mobile ... .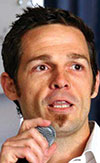 Barry East, marketing director of Impro Technologies.
Barry East, marketing director of Impro Technologies says there are two key trends that he's seeing in the market at the moment.
The first is a greater focus on 'life after install', as in the value that the system can bring day-to-day in terms of reports, data and analysis. "No longer is an access control solution simply a mechanism to enter a building, it's growing into an important business tool, which leads to the second trend," explains East, "that of business imperatives driving the access control solution, especially in the high-end enterprise markets.
"Access control needs to provide workforce management solutions, such as time and attendance, or adherence to health and safety regulations; it's being deployed for process management, for example, to ensure only qualified employees are able to start up particular machinery within specific operating hours, down to business related processes such as stock management procedures, or efficiencies in personnel management. And this will only grow in the future, where people want their access control to provide greater value."
The other interesting change East sees has been the gentle migration of access control into a more IT-orientated environment. More of the large installations are placing access control and its related infrastructure within the confines of the IT department. This shift has resulted in new service offerings such as cloud services, redundancy strategies, disaster recovery plans and service level agreements.
While this has yet to push down into the smaller installations, it would be a natural progression as access control becomes more technologically advanced and integrated into the IT platform of the business. "For example, our latest product, commonly termed 'access in a box', provides a complete access control solution in a secure metal housing, which can be accessed through a web page. Targeted at small sites, it's installed within just a couple of hours from start to finish and companies can draw reports from any browser-enabled device."
All about the solution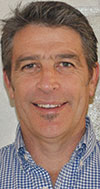 John Powell, CEO of Powell Tronics.
John Powell, CEO of Powell Tronics echoes East, stating he has seen a significant move from access control specifiers and customers to requiring access solutions that are integrated into other areas of the business.
"Traditionally, it has all been about the products and the hardware," Powell says. "Now, however, it's all about the solution and the benefits to the company. Integrated access solutions are a vital tool for running a modern business. Companies need detailed information on people and their movements, not only whether they are at work or not. And this is becoming more important as competition and the demands on business increase. As a result, access solutions must also up their game to accommodate these needs and add real value to different areas of the business."
He also notes that the ability to access the information captured by access systems, from almost anywhere, has also become important as fewer management-level employees need insight into more people and functions of the business.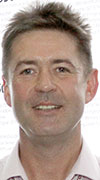 Walter Rautenbach, MD of Suprema SA.
A significant trend Walter Rautenbach, MD of Suprema SA and neaMetrics has seen is the growth of biometrics. He says that although biometric identification has been available for decades, the new millennium saw a dramatic changeover from proximity technology to true, or biometric identification. A big driver in this transformation was the infamous 9/11 that saw governments more actively push the use of biometric identification for access into their countries, overriding the fears of protecting personal identities with the prevention of damage to society by terrorist organisations.
This 'forced' acceptance of biometrics reduced individual resistance, allowing private organisations to jump on the bandwagon of selling and implementing access control focused on who you are and not something that you have or know. "Large scale commercial biometric-enabled mobile deployment by players such as Apple and Samsung have caused the growth of the number of biometric sensors to exceed the growth of the global population, seeing a dramatic increase in the utilisation of biometrics over something you own or something you know," Rautenbach states.
Something old, something new
Rautenbach admits that proximity and card-based systems are still in large scale use globally, but sees the changeover to more sophisticated solutions on a strong growth curve. "We don't see the utilisation of proximity technologies coming to an end soon, but rather it being incorporated into biometric identification systems as an additional modality, combined as part of mobile and wearable technologies.
"With regard to biometrics, fingerprints are still the leader of the pack, but as technology capability increases, the use of non-touch biometrics such as iris, voice and facial recognition is definitely seen as more high-tech and convenient."
Powell also sees biometrics and RF technologies being used in conjunction to enable more powerful reporting. However, he says these systems will no longer be standalone operations, but will be incorporated into an online system to offer real time, flexible information analysis. This will allow real-time decision making about visitors, employees and contractors based on the most current information.
Over and above biometrics, East says he's seen the introduction of ANPR (automatic number plate recognition) and long range UHF technology, for example, which are increasingly popular globally. "The reason for this would be the additional benefits it derives for the user – we want greater convenience; quicker, faster. So, when I arrive at my workplace parking, I don't want to have to lean out the vehicle and swipe my tag against a gooseneck, I want the reader to register my licence plate number as I drive up to the boom and automatically open.
"Or maybe I work in a hospital and I don't want my staff having to stop to open doors when racing a patient into emergency surgery. I want their tag to be read from a distance and the doors immediately to open so the patient can be pushed through and treated as quickly as possible."
Integration adding value
While we accept that the market has and is adapting and is looking at new solutions to do more than access a building or premises, East sees the market segmented into three basic parts.
The one is where companies are moving away from mechanical locks to electronic security, and their requirements are simple access control solutions. The next segment is those who have an access control system with simple integration. This would be, for example, a medium sized business that integrates their access control with the payroll software, so they're able to use the clock-ins for wage calculations, or a basic CCTV integration to add visual elements to the physical access control, or even simply human resources database integration. He says the common thread is simplicity.
In larger installations, East says integration is almost standard operating practice. "They need technologically advanced solutions and high-end integration so that at the click of a button they're able to quickly ascertain the status of their site, run reports and mitigate risk.
"Again, however, simplicity is key. Customers want technology to work for them. They don't have the time to be 'under the hood' learning specialist languages or having to hire expensive specialists to generate the information they need. They want a solution all their operators, managers and other parties can engage with on a daily basis."
The idea of simplicity is also one Rautenbach highlights. "Access systems need to be easy to use and need to work for everyone. Users understand the acceptance and migration to biometric access control, but are in the same breath looking for reasons to justify the jump in cost from more traditional access control systems to technology savvy systems.
"A platform assisting in this justification is the seamless integration into other systems to create more business value. A very prominent example of this is the integration of access control into video management systems (VMS), creating traceable metadata into these 'big data' systems, which enables accurate forensic utilisation without spending hours reviewing data as an after effect.
"Our always on society is also expecting to see systems that can be managed with ease through smart phones and tablets, with cloud enabled functionality."
And while the perception out there is that integrated solutions are far from easy or simple, Powell says the behind-the-scenes issues need to stay out of sight. Companies are after more information and value, such as integrating access information with IT, HR, and even cashless vending machines, but it needs to be push-button simple for the user.
As the industry adapts to integration as a norm, Powell also sees access being integrated into the IT side of the business. It is no longer a stand-alone operation run from the basement, but an integral part of the business.
Looking ahead
While all the interviewees acknowledge the growth of biometrics and the likelihood of multi-factor (such as biometrics and a proximity card) and multi-modal (different biometrics authenticated together, such as fingerprint, vein, facial etc.) authentication growing in the near future, the big news is mobile.
Powell says mobile solutions are definitely looming large in the future of the access control industry. Using standard Android or Apple smartphones for access functionality is more cost effective and flexible for both the user and the business. Mobile access credentials are also portable, in that the user can easily move around and carry more than one credential on his/her phone. For off-site workers, like sales or technical staff, a mobile device can be used to 'clock in' at any location, with geolocation information proving he is where he claims – or not.
Powell also sees access systems becoming less complex in order to allow users to help themselves when it comes to managing their profiles and so forth. The process will be automated to speed things up and only require technical support in special situations.
An example Powell gives is when a user scans their fingerprint and it is not accepted by the reader. Self-help systems will allow the user to query what the problem is at the access point. Furthermore, if an employee leaves early, the reader at the exit could ask for a reason why he's going. Simply entering the 'reason code' will inform anyone looking for him of the cause for the early departure, and even note it in the HR system if necessary.
Another growth area Powell expects is that of time and attendance (T&A). As the payroll is the biggest cost centre for a business, it is vital that companies manage it efficiently. With load shedding causing blackouts at the most inconvenient times, he says companies also want to be able to easily shift employees around so that they are not sitting doing nothing when the lights go out. Effective T&A systems will allow companies to ensure their cost centres don't run at a loss by ensuring people are at work when they can be productive, as well as ensuring the ethically challenged can't buddy clock or defraud the company with fake time entries.
Delivering more
East believes the biggest driver, which has already started but will become stronger, is that of expecting more out of technology platforms. Access control solutions must deliver more than yesterday. Customers must not have to modify their business to meet the constraints of the access control system, but rather the system must adapt to meet the needs of their business.
"As the migration to a more IT-based focus continues, there will be greater demand for the convergence of systems. The integrations will become more complex, they will interface with multiple systems and this must happen seamlessly, without losing the simplicity of use.
"Impro's focus is on convergence. We have an API to ensure enhanced integrations, no matter the system; we've moved from historical data to real-time information and a strong focus is on reporting tools to give customers the information they need to enhance their business."
He also sees the end user becoming far more involved with technology partners. "It will no longer be a hands-off, straight supplier type of market. End users want to enter the inner sanctum and to play a role in the development of their solution; to engage with their tech partner on an ongoing basis to ensure they are able to derive the maximum benefit from the platform deployed."
Additionally, he expects to see an even greater demand for service. Impro has seen its client services division expand tremendously over the past 24 months and East expects this to continue. Impro already provides accredited training, onsite technical support, local infrastructure, manufacturing facilities and its 24-hour technical support centre.
Too cool for school
Rautenbach sees the access industry, which includes identity management, being pulled into new technical environments quite quickly in future. Specifically, he refers to the Internet of Things (IoT) and the Identity of Things (IDoT).
"We are seeing the overused terminology of IoT and IDoT becoming a reality. With the Internet of Things, online technology interacts with each other and can automate and optimise the world around us, but without true identification incorporated into it, we will fall back to current proximity technology from which we are currently moving away. Therefore, although not in all cases, the integration of biometric identification will have a key role to play in this field and will definitely share some of the gains projected for IoT.
"The integration of gadgets, such as wearables into the world of identification will also become more prominent and we believe this trend will be driven by the popularity, growth and normalisation of this technology within society."
For more information contact:
neaMetrics, 0861 632 638, info@neametrics.com, www.neametrics.com
Powell Tronics, +27 (0)861 787 2537, marketing@powelltronics.com, www.p-tron.com
Impro Technologies, +27 (0)31 717 0700, vikkiv@impro.net, www.impro.net
Credit(s)
Further reading:
HID addresses identification challenges at ID4Africa
August 2019 , News, Access Control & Identity Management, Government and Parastatal (Industry)
Being able to verify people's identities is critical for a nation's growth and prosperity and yet HID says nearly half of all African citizens can't prove who they are to vote, travel freely and receive government benefits and services.
Read more...
---
Came acquires Turkish company Özak
August 2019, CAME BPT South Africa , News, Access Control & Identity Management
Came broadens its market horizons and signals growth and consolidation in the Middle East.
Read more...
---
The benefits of electronic visitor management
August 2019, Powell Tronics , Access Control & Identity Management, Residential Estate (Industry)
Access control is a critical aspect of estate security as it represents the controls put in place to restrict entry (and possibly exit) along the outer boundary of the location.
Read more...
---
Addressing risks by means of access control layout and design
August 2019 , Access Control & Identity Management, Security Services & Risk Management
In order to develop a suitable, practical and appropriate security system for any organisation, it is essential to first develop a master security and life safety plan strategy.
Read more...
---
Secure hands-free access
August 2019, Suprema , Access Control & Identity Management, Residential Estate (Industry)
Suprema's facial biometric terminals bring no-touch access into secure residential estates, high-rise apartments and luxury homes providing fast, easy and intuitive user authentication with the added benefit of hygiene.
Read more...
---
MorphoAccess Sigma Extreme
August 2019, IDEMIA , Products, Access Control & Identity Management
MorphoAccess Sigma Extreme from IDEMIA is a touchscreen device with multiple recognition device interfaces (NFC chip reader, PIN and BioPIN codes, contactless card readers).
Read more...
---
Outdoor access terminals
August 2019, Suprema , Access Control & Identity Management, Residential Estate (Industry), Products
Rugged, dust- and weather-proof access control solutions that provide exceptional durability in extreme conditions is a strong requirement for many residential estates.
Read more...
---
MorphoWave Compact
August 2019, IDEMIA , Products, Access Control & Identity Management
The MorphoWave Compact captures and matches four fingerprints on either the right or left hand in any direction. It is robust to environmental factors such as extreme light or dust.
Read more...
---
MorphoAccess Sigma Lite
August 2019, IDEMIA , Products, Access Control & Identity Management
IDEMIA's MorphoAccess Sigma Lite and Lite + are fingerprint access control terminals, offering time and attendance in and out function keys.
Read more...
---
Eliminating forced gate opening scenarios
August 2019, ET Nice , Home Security, Access Control & Identity Management
When activated by the gate forced open alarm feature, the transmitter transmits a wireless alarm signal up to 750 metres in any direction.
Read more...
---