printer friendly version
When cybercrime affects health and safety
April 2019 Editor's Choice, Cyber Security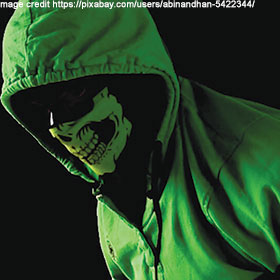 Too often I read cybercrime articles where experts lay out a doomsday scenario without following through with strategies for tackling the issues. So today I want to do things differently, raising awareness of a significant problem, but also offering a simple approach to help you avoid it happening to your organisation.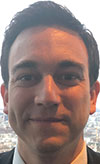 Craig Gonzales
As a matter of course, certain industries, such as oil and gas, manufacturing, and chemicals, already take human life into consideration when designing and planning work, using frameworks from disaster recovery planning through to checklists designed to avoid issues. These industries are well aware that disasters are usually caused by some combination of human error, dangerous working conditions, and faulty equipment.
The threat of a category one cyber-attack in these industries is that everything could seem right – the readings on the meter could be fine, checklists would be followed, and equipment would work as it's supposed to – yet danger could still unfold. This was seen back in 2010 when the Stuxnet virus caused fast-spinning centrifuges to tear themselves apart. While this attack didn't cost lives, it's not improbable to imagine another attack that does have catastrophic consequences.
Serious cybercrime is around the corner
Ciaran Martin, CEO of the National Cyber Security Centre (NCSC), outlines the stark reality of cybercrime today: "I remain in little doubt we will be tested to the full, as a centre, and as a nation, by a major incident at some point in the years ahead – what we would call a category one attack."
A category one attack causes "sustained disruption of UK essential services or affects UK national security, leading to severe economic or social consequences or loss of life". The UK government expects this type of attack to happen as cyber warfare and Internet-connected control systems increase in popularity, yet that expectation or threat is not limited to the UK. Almost every country has critical national infrastructure, many of which are based on similar hardware and software, so when vulnerabilities are identified and exploited, the impact could be felt anywhere.
How to prevent a category one attack
You're not in a position to identify and patch every zero-day in your supply chain, so there are no guarantees. Likewise, a category one attack will most likely come from a nation-state attacker with time, money, and legal protection. Our recommendation is to mix board-level awareness with a systematic approach to defence in depth. These best practices allow you to make the right defensive decisions whilst mitigating the impact of an exploited vulnerability.
Step 1: Get the C-suite and board to buy into this threat
We're in a time when security is top-of-mind at the highest level and you should work hard to ensure senior leaders fundamentally believe that they don't want to be the company that experiences a category one. Every senior security leader and chief I speak to repeats the importance of governance in business operations. Your job is to convince them that this isn't a scenario where 'risk acceptance' is acceptable. Once you get them on board, you're able to take the next step.
Step 2: Assess and interpret threat intelligence
Once your leadership is on board, you must assess what you have and what could be vulnerable to a category one, and then seek threat intelligence on those assets. When working with customers, our first step in any job is to try and understand what exists, what could be vulnerable, and then act upon that knowledge.
If you have the senior approval, then take the time to assess your situation and invest in threat intelligence against the systems you have. When new vulnerabilities are disclosed or when other industrial control systems (ICS) are attacked, even if it's in the academic research versus in the wild, you should have a mechanism to know that and start paying attention to your systems.
Step 3: Continuous visibility
Knowing what is happening in your ICS is vital for identifying and stopping an attack. The marketplace and talent for asset and traffic visibility is growing rapidly, so finding help shouldn't be hard, but making the decision to capture and analyse traffic to your ICS is essential.
Step 4: Mitigate damage
Finally, once you know what could be vulnerable and have intelligence and monitoring established, you'll want war game and table-top scenarios to see what fallout could occur. Running these exercises will give you a sense of the damage that could be caused. This then leads to disaster recovery updates, new processes and procedures, and maybe new mitigation technology so breakdowns don't cascade into category one experiences.
Find out more about BT's ethical hacking services at https://www.globalservices.bt.com/en/solutions/products/security-ethical-hacking
Further reading:
Keeping our changing environment secure
August 2019 , Editor's Choice, Security Services & Risk Management
For a crime to take place there needs to be a victim and a criminal who sees an opportunity. For a cybercrime to take place we need the same set of circumstances.
Read more...
---
Augmented security with drones
August 2019, Drone Guards , Editor's Choice, Integrated Solutions
Drone Guards is moving into an untapped market of using drones to secure residential estates and other high-value assets such as mines, farms and commercial properties.
Read more...
---
The importance of real security risk assessments
August 2019, Sentinel Risk Management , Editor's Choice, Security Services & Risk Management, Residential Estate (Industry)
Andy Lawler, MD, Sentinel Risk Management, says a security risk assessment is an onerous task, but is not something estates can consider optional or a luxury item anymore.
Read more...
---
Risk assessment or product placement?
August 2019, Technews Publishing, Alwinco, SMC - Security Management Consultants , Editor's Choice, Security Services & Risk Management, Residential Estate (Industry)
Hi-tech security solutions asked a couple of experts to provide estate managers and security managers with some insights into what a 'real' risk assessment includes.
Read more...
---
How far are we really at with artificial intelligence?
August 2019, Axis Communications SA , Editor's Choice, CCTV, Surveillance & Remote Monitoring, IT infrastructure, Residential Estate (Industry)
Justin Ludik unpacks exactly how far AI has come and what it potentially can do for society and more importantly, surveillance.
Read more...
---
The importance of effective perimeter security
August 2019, Elf Rentals - Electronic Security Solutions, Stafix , Editor's Choice, CCTV, Surveillance & Remote Monitoring, Residential Estate (Industry)
Protecting the perimeter is critical for any residential estate; how does one go about making sure your perimeter is as secure as possible?
Read more...
---
The hidden claws of proof of concept
August 2019 , Editor's Choice, Integrated Solutions
Proof of concept is a proven methodology for testing new technologies, but it isn't perfect, and it can be more of a hindrance than a help.
Read more...
---
Inundated with cyberattacks from all directions
August 2019 , Editor's Choice, Cyber Security, Security Services & Risk Management
IT managers are inundated with cyberattacks coming from all directions and are struggling to keep up due to a lack of security expertise, budget and up-to-date technology.
Read more...
---
Patient critical – healthcare's cybersecurity pulse
August 2019, Wolfpack Information Risk , News, Cyber Security, Healthcare (Industry)
The healthcare industry has become one of the leading cybersecurity attack vectors worldwide for several reasons.
Read more...
---
Cyber tools and solutions
August 2019, Technews Publishing , Editor's Choice, Cyber Security, IT infrastructure, Residential Estate (Industry)
Hi-Tech Security Solutions looks at the various options we have when it comes to protecting yourself from the ever-growing scourge of cybercrime?
Read more...
---