printer friendly version
Automatic gaseous fire suppression systems
November 2016 Associations, Fire & Safety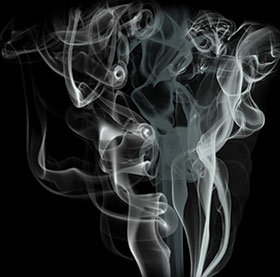 Automatic gaseous fire suppression systems are installed to suppress fires either automatically or manually. These systems are installed in server rooms, archive rooms, MCC rooms, telecoms environments etc., where a fire can cause a large loss in equipment, downtime or revenue.
There are several factors that determine which type of gas suppression system to use, key among them being the volume of the room to be protected, the contents inside the room, the cylinder mounting position, the altitude of the area where the system will be installed and several other factors.
The installation and use of gaseous extinguishing systems is a clean, safe, electrically non-conducting method for the suppression of fires, but present dangers to contractors and end users if installed by persons not skilled in this area of expertise. Some of these systems store gas at pressures up to 300 bar and should be handled with care.
The design and installation of these systems is complex and should therefore only be done by competent and experienced persons. Persons handling gaseous suppression systems have to be registered with SAQCC Fire as authorised, competent persons – gas extinguishing.
SANS 14520 is the national standard for gas suppression systems which specifies requirements and gives recommendations for the design, installation, testing, maintenance and safety of gaseous firefighting systems. The document also gives characteristics of various extinguishants and types of fires for which they are suitable for. The extinguishants referenced in SANS 14520 are of electrically non-conductive media and consist of inerting agents or halocarbon agents.
All the gases in this standard are total flooding agents where the extinguishing agent is applied to a three dimensional enclosed space in order to achieve a desired calculated concentration of the agent.
Inerting gas agents are pure gasses stored in cylinders of 200 or 300 bar. Halocarbon gas fire suppression agents are chemical liquids that are converted to gas during discharge and are stored at 25 or 42 bar pressure.
How it works
Inert gas fire suppression agents will contain a combination of either nitrogen, Argon, or CO2. Inert gasses work by displacing the oxygen in the protected area to a point where it will not support a fire, but is still high enough to support life.
Chemical fire suppression agents extinguish a fire by removing the free radicals or heat elements from the fire triangle.
An engineered system entails the supply of extinguishant media stored centrally and discharged through a system of pipes and nozzles in which the size of each section of pipe and nozzle orifice has been calculated in accordance with relevant regulations and specific approved software design packages. A pre-engineered or modular system consists of a supply of halocarbon extinguishant of specified capacity directly from the cylinder.
CO2 gas has been used as a fire extinguishing agent since 1900 and is effective for extinguishing fires on electrical risks as it is non-conducting, clean and dry. CO2 is unique as it can be used as a local application where the extinguishing agent is applied directly onto a fire usually a two-dimensional area, or into the three-dimensional region immediately surrounding the substance or object on fire. There is usually no physical barrier enclosing the fire space in local application.
CO2, however, has lost popularity due to its danger to human beings as it does not support human life.
Caution should be taken with a gaseous system when discharging extinguishant into potentially explosive atmospheres. Electrostatic charging of conductors not bonded to earth may occur during the discharge of extinguishant. These conductors may discharge to other objects with sufficient energy to initiate an explosion. Where the system is used for inerting, pipe work shall be adequately bonded to earth.
Whichever gas extinguishing agent or contractor you use, make sure the products carry approvals and that the installers have had training on the installation of these products and are registered and competent to carry out these tasks.
Feel free to contact FDIA via e-mail, fdia@fdia.co.za, for any questions, comments or concerns regarding gaseous fire suppression systems.
Credit(s)
Further reading:
Making the local OSPAs work
Editor's Choice News Associations
Entries to the 2023 South Africa Outstanding Security Performance Awards (OSPAs) will close on the 18th April, so do not delay in preparing your nominations.
Read more...
---
Technoswitch partners with UK's Hyfire
Technoswitch Fire Detection & Suppression News Fire & Safety Products
UK-based wireless fire technology pioneer Hyfire, has confirmed partnership agreements that will see its products sold in South Africa, for the first time, through local fire and safety stalwart, Technoswitch.
Read more...
---
Fire-fighting force at Vergelegen
Editor's Choice Fire & Safety Residential Estate (Industry)
Vergelegen wine estate in Somerset West, and its neighbours, are set to enjoy greater peace of mind this summer, thanks to the delivery of a brand new fire truck .
Read more...
---
Technoswitch partners with Ciqurix for video fire detection
Technoswitch Fire Detection & Suppression News Fire & Safety
Technoswitch is pleased to announce the signing of an exclusive distribution agreement with Ciqurix (UK), a leading supplier of video fire detection products.
Read more...
---
Fire-safety risks during load shedding
News Fire & Safety
The current load shedding implemented by electricity utility Eskom, as it faces unplanned breakdowns, poses a heightened fire risk for homeowners and their families.
Read more...
---
Technoswitch Awards dinner for 2022
Technews Publishing News Fire & Safety
Technoswitch hosted its fifth awards dinner at Montecasino in September, where customers and suppliers celebrated a year of success.
Read more...
---
ESDA's annual charity fundraiser
ESDA(Electronic Security Distributors Association) News Conferences & Events Associations
The ESDA Annual Charity Fundraiser, part of the Electronic Security Distributors Association's Golf Day, will take place at Benoni Lake Golf Course on Wednesday, 21 September 2022.
Read more...
---
Water deluge fire suppression system
FS Systems Editor's Choice Fire & Safety Mining (Industry) Products
The FS Group custom-designed and installed an electronically actuated water deluge fire suppression system for an underground explosives magazine, ensuring both the safety of miners and operations, as well as regulatory compliance.
Read more...
---
FFETA Charity Golf Day raises R100 000 for Children of Fire
Fire Fighting Equipment Traders' Association Editor's Choice News Associations
At the recent charity golf day hosted by FFETA (Fire Fighting Equipment Traders' Association), an amount of R75 000 was raised for Children of Fire. FFETA rounded this up to R100 000, which went directly to the charity.
Read more...
---
Fire safety in financial organisations
Financial (Industry) Fire & Safety
The data that drives modern finance is physically stored and processed by banks of equipment in cabinets where they give off a significant amount of heat as a side effect to their furious electronic activity.
Read more...
---