printer friendly version
Automatic gaseous fire suppression systems
November 2016 Associations, Fire & Safety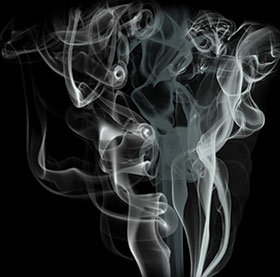 Automatic gaseous fire suppression systems are installed to suppress fires either automatically or manually. These systems are installed in server rooms, archive rooms, MCC rooms, telecoms environments etc., where a fire can cause a large loss in equipment, downtime or revenue.
There are several factors that determine which type of gas suppression system to use, key among them being the volume of the room to be protected, the contents inside the room, the cylinder mounting position, the altitude of the area where the system will be installed and several other factors.
The installation and use of gaseous extinguishing systems is a clean, safe, electrically non-conducting method for the suppression of fires, but present dangers to contractors and end users if installed by persons not skilled in this area of expertise. Some of these systems store gas at pressures up to 300 bar and should be handled with care.
The design and installation of these systems is complex and should therefore only be done by competent and experienced persons. Persons handling gaseous suppression systems have to be registered with SAQCC Fire as authorised, competent persons – gas extinguishing.
SANS 14520 is the national standard for gas suppression systems which specifies requirements and gives recommendations for the design, installation, testing, maintenance and safety of gaseous firefighting systems. The document also gives characteristics of various extinguishants and types of fires for which they are suitable for. The extinguishants referenced in SANS 14520 are of electrically non-conductive media and consist of inerting agents or halocarbon agents.
All the gases in this standard are total flooding agents where the extinguishing agent is applied to a three dimensional enclosed space in order to achieve a desired calculated concentration of the agent.
Inerting gas agents are pure gasses stored in cylinders of 200 or 300 bar. Halocarbon gas fire suppression agents are chemical liquids that are converted to gas during discharge and are stored at 25 or 42 bar pressure.
How it works
Inert gas fire suppression agents will contain a combination of either nitrogen, Argon, or CO2. Inert gasses work by displacing the oxygen in the protected area to a point where it will not support a fire, but is still high enough to support life.
Chemical fire suppression agents extinguish a fire by removing the free radicals or heat elements from the fire triangle.
An engineered system entails the supply of extinguishant media stored centrally and discharged through a system of pipes and nozzles in which the size of each section of pipe and nozzle orifice has been calculated in accordance with relevant regulations and specific approved software design packages. A pre-engineered or modular system consists of a supply of halocarbon extinguishant of specified capacity directly from the cylinder.
CO2 gas has been used as a fire extinguishing agent since 1900 and is effective for extinguishing fires on electrical risks as it is non-conducting, clean and dry. CO2 is unique as it can be used as a local application where the extinguishing agent is applied directly onto a fire usually a two-dimensional area, or into the three-dimensional region immediately surrounding the substance or object on fire. There is usually no physical barrier enclosing the fire space in local application.
CO2, however, has lost popularity due to its danger to human beings as it does not support human life.
Caution should be taken with a gaseous system when discharging extinguishant into potentially explosive atmospheres. Electrostatic charging of conductors not bonded to earth may occur during the discharge of extinguishant. These conductors may discharge to other objects with sufficient energy to initiate an explosion. Where the system is used for inerting, pipe work shall be adequately bonded to earth.
Whichever gas extinguishing agent or contractor you use, make sure the products carry approvals and that the installers have had training on the installation of these products and are registered and competent to carry out these tasks.
Feel free to contact FDIA via e-mail, fdia@fdia.co.za, for any questions, comments or concerns regarding gaseous fire suppression systems.
Credit(s)
Further reading:
Competency in the fire industry
Issue 5 2020, FDIA (Fire Detection Installers Association) , Fire & Safety
Persons who design, commission, install or service fire protection equipment or systems should have the required level of competence for the task they perform.
Read more...
---
Fire detection for battery charging rooms
Issue 2 2020, FDIA (Fire Detection Installers Association) , Fire & Safety
Battery charging rooms pose fire explosion risks due to the presence of hydrogen gas produced when lead-acid batteries are being charged.
Read more...
---
GUI for fire detection systems
November 2019, FDIA (Fire Detection Installers Association) , Editor's Choice
A graphical user interface for fire detection is a graphics program that makes it easier for the operator to access all the functionalities of the fire detection system.
Read more...
---
Fire Beam Xtra covers up to 160 metres
October 2019, Technoswitch , Products, Fire & Safety
The Fire Beam overcomes traditional beam detection challenges where building movement and accessibility made beam detection unreliable and laborious to commission and maintain.
Read more...
---
Emergency voice communication system
October 2019, Technoswitch , Products, Fire & Safety
The Technoswitch Emergency Voice Communication Systems concept offers fire telephone and disabled refuge systems, as well as integrating emergency assist alarm systems in a single solution.
Read more...
---
Fast detection of smoke and flames
October 2019, Bosch Building Technologies , Editor's Choice, CCTV, Surveillance & Remote Monitoring, Fire & Safety
Video-based fire detection AVIOTEC from Bosch has been optimised for tunnels to provide early and reliable detection of smoke and flames in these dark environments.
Read more...
---
A balanced, fair industry
October 2019, PSIRA (Private Security Ind. Regulatory Authority) , Residential Estate (Industry), Security Services & Risk Management, Associations
PSiRA is focused on supporting the effective promotion and regulation of the private security industry.
Read more...
---
Choosing the right fire detection system
August 2019, FDIA (Fire Detection Installers Association) , Fire & Safety
Charles Thiong'o from the FDIA highlights important factors to consider when choosing a fire detection system.
Read more...
---
Service station security basics
June 2019 , Associations, Integrated Solutions, Retail (Industry)
It comes as no surprise that the petroleum and retail industries are targeted by criminals as these businesses receive, to a great extent, cash in exchange for their products and services.
Read more...
---
Magtouch Electronics joins ESDA
June 2019, Magtouch Electronics , Associations, News
Magtouch Electronics, a manufacturer of high-tech monitoring systems for the security and cleaning industries has joined ESDA, the Electronic Security Distributors' Association.
Read more...
---