printer friendly version
The benefits of certification
September 2016 Conferences & Events, News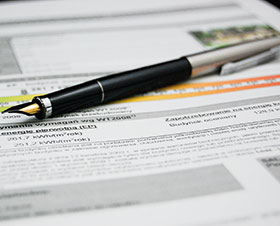 It is possible for small (and large) businesses to start operating in the security industry with fewer barriers to entry, given the significant demand for security solutions in response to a high crime rate in South Africa. Yet not all resellers are equal, and end-user companies (and even consumers) can be adversely affected by a recommendation or specification, installation, support and maintenance that is incorrect.
This makes it essential for resellers to undergo training and obtain certification from vendors, in order to ensure that a security solution or product is correctly specified, efficiently installed, maintained and operated.
Scale influences complexity
Setting up security solutions is not that difficult. As long as the security professional has a clear understanding of what that business needs, and what can be supplied to meet those needs. It's a simple matter of setting up a camera layout detailing the position of the client's cameras, and giving the client access to that surveillance system.
Problems arise when complex sites need to be addressed, as these are larger, more complex solutions, with possibly thousands of cameras. This requires the security professional to have an understanding of how to build major networks, and major applications that interact with each other without clashing.
It's clear that the biggest factor determining how easy a solution is to set up is related to scale, as well as the client's requirements on that solution. While it might be complex to set up surveillance for an airport, it could be just as complicated to do so in the case of a diamond dealer that needs to be able to count tiny stones on a desk using a surveillance solution.
To certify or not to certify?
Resellers might choose not to invest in vendor or product certification due to financial implications. It costs money to attend training and obtain certification. In addition, it requires an investment in time. Smaller businesses often prefer to spend this time generating sales and securing business, while larger companies don't want to spend the time required to motivate and chase approvals for training budgets.
On the other hand, there are also those companies that believe that they're capable of offering and implementing solutions without specific vendor-training. However, what we have discovered is that those companies that attend the vendor training and certification courses have learned things that they would not have learned on their own. With training, security reseller professionals are able to operate the products in a manner that is more efficient for what is required, making the systems integrator more efficient at what they are offering customers.
Avoid certification at your own peril
If a reseller does not obtain vendor or product certification, there are certain products that they will not be authorised to sell. This means that business effectively precludes itself from certain markets, purely because of the lack of training and certification. There's also the potential that, by not understanding the product correctly, the security professional could bring down an entire site by making an error in configuration.
Going back to the example of the airport, this is a site where the CCTV system is integrated with access control, which might be integrated with the fire system and if the individual makes a mistake they're bringing down multiple systems, not just the CCTV.
If a security professional has proper training and certification, the end user benefits greatly. The professional knows what he is doing and it's likely that the implemented solution will be utilised to its best capabilities, using the current technologies available.
Training provided by vendors can change the way a system operates, effectively giving the end-user the full benefit of the product and allowing the business to leverage their investment fully. Undergoing vendor training and certification also impacts the resellers' reputation and ability to secure repeat business, purely because the reseller is able to give the customer what they need, ensuring return business. Without certification and training, there's the risk that a security business could develop a reputation as a 'fly-by-nighter'.
The benefits of certification for the reseller
With proper certification, the reseller is more familiar with the system they are selling. This means they are fully equipped to utilise it to its full capacity, because they keep up with the current technology changes. When planning, configuring and setting up systems, they have tools at their disposal which would have been taught on the course, giving resellers product knowledge and making it easier to sell appropriate solutions on to their customers.
In short, security resellers need to stop looking at vendor certification as an expense, and consider it an investment in skills which will open doors to new markets and new customers.
For more information contact Graphic Image Technologies, +27 (0)11 483 0333, laurence@git.co.za, www.git.co.za
Credit(s)
Further reading:
Cloud-based fleet and driver management
Issue 1 2020, Graphic Image Technologies , CCTV, Surveillance & Remote Monitoring
Graphic Image Technologies (GIT) has announced the availability of a cloud-based dashcam designed to improve on-the-road behaviour and assist in improving fleet management.
Read more...
---
Surveillance augmented by technology and people
November 2019, Technews Publishing , CCTV, Surveillance & Remote Monitoring, Conferences & Events
iLegal 2019 examined how the surveillance industry is being enhanced through the intelligent integration of the latest technology and the best people have to offer.
Read more...
---
Residential Estate Security Conference 2019
October 2019, Technews Publishing , Editor's Choice, Residential Estate (Industry), Conferences & Events
Hi-Tech Security Solutions hosted the Residential Estate Security Conference in August, focusing on the people, technology and processes involved in an effective security solution for estates.
Read more...
---
Securex West Africa returns in 2020
October 2019 , Conferences & Events, News
See more than 100 exhibitors over two days and join over 2500 professionals from more than 20 countries.
Read more...
---
The importance of body-worn cameras in the workplace
October 2019 , CCTV, Surveillance & Remote Monitoring, News, Security Services & Risk Management
South Africans have far more agency over their security than they have realised in the past.
Read more...
---
Reductor malware hijacks HTTPS traffic
October 2019, Kaspersky , Editor's Choice, Cyber Security, News
Kaspersky researchers have discovered new malware that hijacks victims' interaction with HTTPS web pages in the process of establishing encrypted communication between the user and the website.
Read more...
---
IFSEC Europe launches to extend the IFSEC brand
October 2019 , News, Conferences & Events
IFSEC will extend into mainland Europe with the launch of IFSEC Europe, a new biennial security event taking place for the first time on 20-22 September 2021 at RAI Amsterdam Convention Centre.
Read more...
---
Drones and Digital Aviation Conference
October 2019 , News, Conferences & Events
Drones have opened airspaces for everyone in ways that humans had not imagined; to the extent that there is a drone to almost every kind of problem on earth. Drones already have the ability to increase ...
Read more...
---
TAPA conference 2019 explores layered approach to security
September 2019, Technews Publishing, TAPA (Transported Asset Protection Association) , News, Transport (Industry)
The Transported Asset Protection Association (TAPA) held its annual South African conference at Emperors Palace in Johannesburg on 26 July 2019.
Read more...
---
The hunt for the Carbanak group
September 2019 , Editor's Choice, Cyber Security, News
Tomorrow Unlocked has released a free four-part documentary that tells the story of the notorious Carbanak APT group and its $1 billion bank heist.
Read more...
---