printer friendly version
Audible and visual alarms in gas areas
June 2016 Fire & Safety, Associations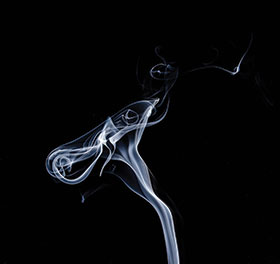 Various national standards are used in the gas suppression industry, each standard has a section on the use of audible and visual alarms. However, there is no conclusive sequence of operation, they all request alarms to be audible and visual, but are not clear as to which alarms should be installed where.
Investigations by the FDIA revealed that many contractors differ in the operational methods of audible and visual alarms for gas systems. Designers within the same consultancy practice specify different sequences of operation. Inspectors report that gas suppression systems on the same site differ in operation from one room to the next. This leads to confusion for all concerned.
Internationally there is no published common method of operation in any country. The FDIA compared local and international standards to formulate uniformity of audible and visual warnings to be used throughout the country on all gas protected rooms. The FDIA is urging all designers and installers to adopt the following philosophy to achieve uniformity of alarms throughout the country.
Notes audible and visual warnings
Figure 1 shows the implementation of 2 sounder-strobe devices each on a separate sounder circuit as the first stage alarms devices on a gas protected area. A bell is shown inside of the room connected to the second stage alarm (End-of-line resistor must be connected at the last device to ensure active monitoring). The bell will be pulsed pre-discharge and remain on upon discharge.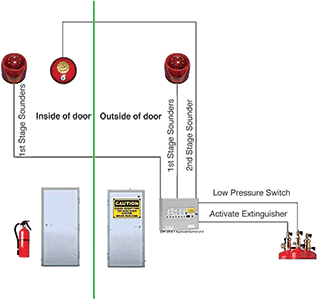 Figure 1. Gas area – sounder bell arrangement.

Operational process
1. 1st stage: Both first stage outputs activate continuously.
2. 2nd stage: Pre-discharge – output pulses (intermittent).
3. 2nd stage: Discharge – output is on solid:
a. Two separately wired first stage alarms required (for compliance).
b. There should be a clear distinguishing between first and second stage alarm sounds.
c. The first stage alarm will be continuous and accompanied by a visual indicator.
d. The second stage alarm should be pulsed in the pre discharge countdown mode and active (on) post discharge.
e. Any relays or third party timing devices should be avoided as these may not be certified, may affect monitoring circuits and introduce a difficulty in implementation, which may result in failure of the system upon discharge.
f. A certified panel should be used which caters for this operation. Any modification to panel electronics must be avoided.
g. EN12004-1 compliant panels cater for the pulsed second stage alarm pre discharge as standard.
h. In areas where there are several sounder devices and status units are deployed, current consumption on the outputs must be taken into account and testing of the discharge signal must include firing of the actuation device (or equivalent load during testing).
Ensure that the power being supplied to the system is sufficient to support simultaneous discharge of all outputs associated with the control panel. Don't just test to a discharge relay interface point, activate all outputs with equivalent discharge loads during testing to confirm the operation of the system.
For more information contact FDIA, fdia@fdia.co.za, www.fdia.co.za
Credit(s)
Further reading:
GUI for fire detection systems
November 2019, FDIA (Fire Detection Installers Association) , Editor's Choice
A graphical user interface for fire detection is a graphics program that makes it easier for the operator to access all the functionalities of the fire detection system.
Read more...
---
Fire Beam Xtra covers up to 160 metres
October 2019, Technoswitch , Products, Fire & Safety
The Fire Beam overcomes traditional beam detection challenges where building movement and accessibility made beam detection unreliable and laborious to commission and maintain.
Read more...
---
Emergency voice communication system
October 2019, Technoswitch , Products, Fire & Safety
The Technoswitch Emergency Voice Communication Systems concept offers fire telephone and disabled refuge systems, as well as integrating emergency assist alarm systems in a single solution.
Read more...
---
Fast detection of smoke and flames
October 2019, Bosch Building Technologies , Editor's Choice, CCTV, Surveillance & Remote Monitoring, Fire & Safety
Video-based fire detection AVIOTEC from Bosch has been optimised for tunnels to provide early and reliable detection of smoke and flames in these dark environments.
Read more...
---
A balanced, fair industry
October 2019, PSIRA (Private Security Ind. Regulatory Authority) , Residential Estate (Industry), Security Services & Risk Management, Associations
PSiRA is focused on supporting the effective promotion and regulation of the private security industry.
Read more...
---
Choosing the right fire detection system
August 2019, FDIA (Fire Detection Installers Association) , Fire & Safety
Charles Thiong'o from the FDIA highlights important factors to consider when choosing a fire detection system.
Read more...
---
Local security technology manufacturer
August 2019, Technoswitch , Fire & Safety
Technoswitch, a South-African manufacturer, importer and distributor of fire detection and suppression equipment turned 45 this year.
Read more...
---
Fire detection and suppression for server cabinets
August 2019, Technoswitch , Fire & Safety
The TEC601, designed and manufactured by Technoswitch, is an all-in-one fire and extinguishing rack-mountable control system designed to protect electronic equipment in 19-inch server room cabinets.
Read more...
---
ORYX conventional fire panel range
August 2019, Technoswitch , Fire & Safety
The ORYX range of conventional panels from Technoswitch offers 2, 4 and 8 zone options, including weatherproof versions (with or without DIN rail) specifically suited to industrial applications.
Read more...
---
Next generation BlazeCut T-series
August 2019, Technoswitch , Fire & Safety
Designed to protect small enclosed spaces with greater risk of fire, the BlazeCut T-series system is easy to install.
Read more...
---