printer friendly version
Audible and visual alarms in gas areas
June 2016 Fire & Safety, Associations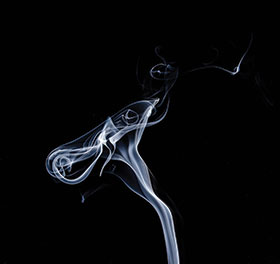 Various national standards are used in the gas suppression industry, each standard has a section on the use of audible and visual alarms. However, there is no conclusive sequence of operation, they all request alarms to be audible and visual, but are not clear as to which alarms should be installed where.
Investigations by the FDIA revealed that many contractors differ in the operational methods of audible and visual alarms for gas systems. Designers within the same consultancy practice specify different sequences of operation. Inspectors report that gas suppression systems on the same site differ in operation from one room to the next. This leads to confusion for all concerned.
Internationally there is no published common method of operation in any country. The FDIA compared local and international standards to formulate uniformity of audible and visual warnings to be used throughout the country on all gas protected rooms. The FDIA is urging all designers and installers to adopt the following philosophy to achieve uniformity of alarms throughout the country.
Notes audible and visual warnings
Figure 1 shows the implementation of 2 sounder-strobe devices each on a separate sounder circuit as the first stage alarms devices on a gas protected area. A bell is shown inside of the room connected to the second stage alarm (End-of-line resistor must be connected at the last device to ensure active monitoring). The bell will be pulsed pre-discharge and remain on upon discharge.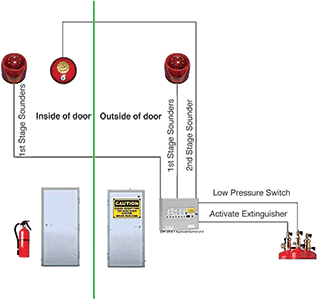 Figure 1. Gas area – sounder bell arrangement.

Operational process
1. 1st stage: Both first stage outputs activate continuously.
2. 2nd stage: Pre-discharge – output pulses (intermittent).
3. 2nd stage: Discharge – output is on solid:
a. Two separately wired first stage alarms required (for compliance).
b. There should be a clear distinguishing between first and second stage alarm sounds.
c. The first stage alarm will be continuous and accompanied by a visual indicator.
d. The second stage alarm should be pulsed in the pre discharge countdown mode and active (on) post discharge.
e. Any relays or third party timing devices should be avoided as these may not be certified, may affect monitoring circuits and introduce a difficulty in implementation, which may result in failure of the system upon discharge.
f. A certified panel should be used which caters for this operation. Any modification to panel electronics must be avoided.
g. EN12004-1 compliant panels cater for the pulsed second stage alarm pre discharge as standard.
h. In areas where there are several sounder devices and status units are deployed, current consumption on the outputs must be taken into account and testing of the discharge signal must include firing of the actuation device (or equivalent load during testing).
Ensure that the power being supplied to the system is sufficient to support simultaneous discharge of all outputs associated with the control panel. Don't just test to a discharge relay interface point, activate all outputs with equivalent discharge loads during testing to confirm the operation of the system.
For more information contact FDIA, fdia@fdia.co.za, www.fdia.co.za
Credit(s)
Further reading:
Technoswitch partners with UK's Hyfire
Technoswitch Fire Detection & Suppression News Fire & Safety Products
UK-based wireless fire technology pioneer Hyfire, has confirmed partnership agreements that will see its products sold in South Africa, for the first time, through local fire and safety stalwart, Technoswitch.
Read more...
---
Bespoke fire-risk systems for agri and food processing
Fire & Safety
ASP Fire highlights its specialised expertise in the agri and food-processing industries, where compliance is vital to save lives, reduce the costs of fire damage, and protect equipment and buildings from major damage.
Read more...
---
Incorporate fire safety in the design phase
Fire & Safety
ASP Fire CEO Michael van Niekerk says companies can prevent their infrastructure project from going up in flames by incorporating fire safety in the design phase.
Read more...
---
Fire-fighting force at Vergelegen
Editor's Choice Fire & Safety Residential Estate (Industry)
Vergelegen wine estate in Somerset West, and its neighbours, are set to enjoy greater peace of mind this summer, thanks to the delivery of a brand new fire truck .
Read more...
---
Rhino103 extinguishing control panel
Technoswitch Fire Detection & Suppression Fire & Safety Products
Technoswitch has released the Rhino103 extinguishing control panel range, designed and manufactured in South Africa to comply with EN54 parts 2 and 4, and EN12094.
Read more...
---
Technoswitch partners with Ciqurix for video fire detection
Technoswitch Fire Detection & Suppression News Fire & Safety
Technoswitch is pleased to announce the signing of an exclusive distribution agreement with Ciqurix (UK), a leading supplier of video fire detection products.
Read more...
---
Fire protection for new Fuchs warehouse
Fire & Safety
The new warehouse at Fuchs Lubricants South Africa in Isando, Johannesburg, not only incorporates the latest technology but complies with stringent fire detection and prevention requirements.
Read more...
---
Fire-safety risks during load shedding
News Fire & Safety
The current load shedding implemented by electricity utility Eskom, as it faces unplanned breakdowns, poses a heightened fire risk for homeowners and their families.
Read more...
---
FlameSpec flame detectors from Technoswitch
Technoswitch Fire Detection & Suppression Fire & Safety
The FM-approved FlameSpec detectors address slow-growing fires and fast eruptions of fire while maintaining high performance and reliable detection in all weather and light conditions.
Read more...
---
Improved hydraulic performance and efficiency
Johnson Controls Global Products Fire & Safety
Tyco 5.8K LFII sprinkler from Johnson Controls Global Products brings improved hydraulic performance and efficiency to residential fire protection.
Read more...
---