printer friendly version
SASA endorses PSIRA high-level enquiry
June 2013
Associations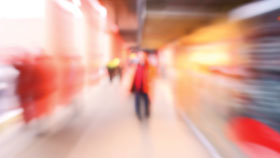 The Security Association South Africa (SASA) has endorsed the high-level PSIRA (Private Security Industry Regulatory Authority) investigation into the beating by private security officers of a suspected woman shoplifter at a departmental store at the settlement of Jane Furse in Limpopo Province. "PSIRA has our total support in this urgent investigation," says SASA president, Jenny Reid. "Many questions need to be asked and fully answered and remedial action taken."
In the reported assault, a 56-year-old woman, Esther Mankge, was taken to a back room at the store and beaten with a belt and rubber hammer allegedly by five security guards who had accused her of stealing a packet of undergarments from the CB clothing store.
The attack took place in October last year and was caught on camera. It recently emerged on the Internet, went viral and led to the arrest of the alleged assailants in early April. Two of the accused were released on R500 bail each while the other three were remanded in custody because of previous assault charges.
The security officers posted at the store were company staff members, according to CB stores' management. Regardless of whether a security officer is employed by a security company or is an in-house security officer for a company the rules regarding background checks and PSIRA clearance is essential. People with criminal records are not allowed to be security officers.
"This underlines the critical importance of background checks on job-seeking applicants before they are taken into the company's workforce," says Reid. "Recent statistics show an increase of attempts by job applicants in the security industry to falsify qualifications and such certification as driving licences and education levels achieved.
One national screening company with clients in the security industry reported an increase in falsified and invalid certification across the board compared to the same period (1st January to end March) last year.
According to PSIRA, between 15 000 and 20 000 new members join the private security industry each month. However, not all companies and private security guards register with PSIRA as required by law. Many companies and security guards attempt to operate unlawfully under the radar.
"Unemployment is chronic," says Reid, "and applicants are willing to risk lying on their job applications to get work. We urge our members to screen each and every potential employee and then continue with interim screening during the employment period of the officer."
Reid stresses the importance of security companies, or companies with an in-house security complement, to be members of SASA and to be compliant with the prerequisites of the Private Security Industry Regulatory Authority (PSIRA). It makes it far easier for a procurement department when hiring a security company to ensure that they are SASA members because they are then removed from the liability of hiring a non-compliant security company.
"This carries weight," she says. "As members of SASA, employees of security companies are registered and are bound by the association's and PSIRA's code of conduct. They are also subject to the organisation's strict code of discipline and violation penalties. We urge our members to take SASA's gold option for maximum protection."
The private security industry is regulated by the PSIRA Act which makes provision for a disciplinary process, including the suspension and withdrawal of the registration of those found guilty of misconduct. Moves are afoot to further regulate the private security industry with an overhaul of the PSIRA Act. The Private Security Industry Regulation Act Amendment Bill is being redrafted and is expected to be ready for its first reading later this year. Amongst other issues the new legislation addresses security threats, risks and problems regarding the regulation of the private security industry. The amendments also provide for "the role of the private security industry regulatory authority in promoting crime prevention partnerships with state entities".
Further reading:
Be wary of associations that appoint themselves as regulators
Associations
The South African Bureau of Standards (SABS) has noticed an increasing trend of some associations and industry bodies trying to derail the credibility of the SABS and creating confusion by publishing misleading information about their authority to regulate or govern certain industries.
Read more...
---
Making the local OSPAs work
Editor's Choice News Associations
Entries to the 2023 South Africa Outstanding Security Performance Awards (OSPAs) will close on the 18th April, so do not delay in preparing your nominations.
Read more...
---
ESDA's annual charity fundraiser
ESDA(Electronic Security Distributors Association) News Conferences & Events Associations
The ESDA Annual Charity Fundraiser, part of the Electronic Security Distributors Association's Golf Day, will take place at Benoni Lake Golf Course on Wednesday, 21 September 2022.
Read more...
---
FFETA Charity Golf Day raises R100 000 for Children of Fire
Fire Fighting Equipment Traders' Association Editor's Choice News Associations
At the recent charity golf day hosted by FFETA (Fire Fighting Equipment Traders' Association), an amount of R75 000 was raised for Children of Fire. FFETA rounded this up to R100 000, which went directly to the charity.
Read more...
---
ASIS International appoints first president from South Africa
Technews Publishing Editor's Choice News Associations Training & Education
Malcolm C. Smith has been appointed as the 2022 president of ASIS International, the first president of the organisation from Africa as well as South Africa.
Read more...
---
SAQCC Fire and the need to ensure compliance
SAQCC (Fire) Fire & Safety News Associations
One of the fundamental objectives of SAQCC Fire is to establish the necessary procedures for the education, training and registration of all appropriate personnel actively involved in the fire industry.
Read more...
---
Tips for women to build a career in cybersecurity
Associations
Representation of women in the cybersecurity industry has grown over the past years and while this is positive, there is still room for improvement.
Read more...
---
Leaders in risk & security: Honesty and no BS!
Associations
Tony Botes has had a long career in the South African security industry from owning his own security company to now being the national administrator of SASA.
Read more...
---
A balanced, fair industry
PSIRA (Private Security Ind. Regulatory Authority) Residential Estate (Industry) Security Services & Risk Management Associations
PSiRA is focused on supporting the effective promotion and regulation of the private security industry.
Read more...
---
Service station security basics
Associations Integrated Solutions Retail (Industry)
It comes as no surprise that the petroleum and retail industries are targeted by criminals as these businesses receive, to a great extent, cash in exchange for their products and services.
Read more...
---