printer friendly version
Technology and the future of security installation in South Africa
Issue 6 2022 Editor's Choice, Integrated Solutions, Security Services & Risk Management
If you're old enough (like me) to remember the world before mobile phones, you'll probably cringe at the sloth-like pace things used to get done. First came mobile phones, then software, smartphones, the cloud and apps. Today there is an app for (almost) everything. How the world works – and how people work across it – has changed, and continues to change at an exponential rate.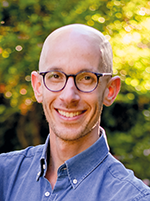 Charles Freedman.
So what does it mean for the security installation industry in South Africa? What are the technologies and trends shaping installation, service and maintenance teams globally, and how will they shape South African businesses today and in the future?
At ServCraft we spend our days thinking deeply about how suppliers, distributors, installers and end-users can benefit from technology to create more value for themselves and the industry. We see four steps playing out over the next few years that represent both our vision for the security installation space and how we see it evolving.
Step 1: Blissful isolation
This level should sound familiar. Customer leads scribbled down on paper. Paper job cards handed out physically. Scribbles turned into quotes and invoices generated on your accounting system or Excel. Email and WhatsApp used to manage teams and suppliers.
It feels clunky because it is. Sage estimates that South African security installers spend an average of R750 000 on administration. In spite of marginal gains in efficiency and effectiveness using emails, WhatsApp and accounting software, activity remains disjointed within and across businesses, suppliers and customers. Opportunities fall through the cracks and it takes too much time to win work, order and collect stock and get paid, whilst customers have a mediocre experience.
Step 2: Optimised individualism
Now we're talking. Software takes things to a whole new level. Leads, jobs, quotes and invoices are captured and managed in one place, helping you to win more work, get paid faster and have happier customers. Integration with your accounting software means real-time insight of your financials and no double entry. Automated communications keep customers in the loop every step of the way. Customer payments are made from digital invoices straight from their phones.
This isn't the future. It's today. In the United States, 48% of field service businesses use job management software – and 90% of those say they've experienced growth as a result. At ServCraft, we estimate that less than 10% of South African security installation businesses use software to power their operations. The opportunity to create value and differentiate is real.
Step 3: Meaningful connections
Here's where things get interesting. As more security installers adopt technology, there's a growing opportunity to connect them with suppliers. Today, technicians tell administrators what to quote on, they generate quotes and then purchase orders are sent by WhatsApp and email. Customers complain about having to wait days or weeks to get a quote. Integrating installers' software with suppliers will give installers access to price and availability of items in real time. Installers can raise and approve quotes, buy stock and schedule deliveries – while standing in front of the customer.
It may seem farfetched but it's not. Companies like snap-it (https://www.snap-it.app) are transforming plumbing in the UK, reducing the time and effort to order and collect parts for plumbers. It won't be long before security businesses will be able to focus on the jobs rather than spend hours driving and queuing for parts.
Step 4: Platform-led partnerships
Technology platforms allow different companies to plug in products and services from one place. They aren't new. Uber is a platform connecting cars, scooters, couriers, drivers and restaurants to end-users. They don't always own the service, but they connect it to people who get value from it.
Imagine this for security installation. Imagine installers tapping into lead generation, marketing, customer relationship management, job management and learning tools. Imagine seamless transactions between installers, suppliers and customers. Imagine access to working capital and invoice finance to grow your business. Imagine offering 'buy now, pay later' options.
This vision of the future is not science fiction. The technology to achieve it exists today. Advancing the industry requires closer collaboration across manufacturers, suppliers and installers. We need to stop operating in isolation and ask not only
"How do we take bigger slices of the pie?" but also "How do we make it bigger for everyone?"
Charles Freedman is the CEO of ServCraft (www.servcraft.co.za), a South African-designed and -built job management software for security installations and other field service businesses.
Further reading:
Integrated transportation security
Guardian Eye AI & Data Analytics Integrated Solutions Logistics (Industry)
HG Travel installs an AI-powered camera system integrated across 115 vehicles throughout a fleet comprising 160 vehicles of different sizes, along with predictive and self-monitoring tools to track tyre condition, fuel consumption and theft, and overall vehicle maintenance.
Read more...
---
Embracing next-generation surveillance for safer cities
Surveillance Integrated Solutions AI & Data Analytics
With the South African government highlighting the importance of building smart cities by integrating advanced technologies to make them more resilient and liveable, the role of next-generation network video and surveillance technologies cannot be ignored.
Read more...
---
Gallagher Security releases Command Centre v9
Gallagher News & Events Access Control & Identity Management Integrated Solutions
Richer features, greater integrations, with the release of Gallagher Security's Command Centre v9 security site management software designed to integrate seamlessly with various systems and hardware.
Read more...
---
The human factor side of video management systems
Leaderware Editor's Choice Surveillance Risk Management & Resilience
A video management system (VMS) is central to, and the most vital element to any control room operation using CCTV as part of its service delivery, however, all too often, it is seen as a technical solution rather than an operational solution.
Read more...
---
Get the basics right to win more business
ServCraft Editor's Choice Risk Management & Resilience
The barriers to entry in security are not high. More people are adding CCTV and fencing to their repertoire every year. Cowboys will not last long in a space where customers trust you with their safety.
Read more...
---
Integrating farming and security solutions for productivity
Security BIS Agriculture (Industry) Integrated Solutions
Security challenges are a harsh reality in South Africa, particularly for those in remote areas. Sadly, recurring rural crimes like farm attacks and livestock theft are part of the farming community's lives.
Read more...
---
All aspects of data protection
Technews Publishing Editor's Choice Information Security Infrastructure AI & Data Analytics
SMART Security Solutions spoke to Kate Mollett, Senior Director, Commvault Africa, about the company and its evolution from a backup specialist to a full data protection specialist, as well as the latest announcements from the company.
Read more...
---
Global strength, local craft
Impro Technologies Editor's Choice
Impro Technologies is a resounding success story. Started in South Africa, the company remains true to its roots and still designs and manufactures its access control systems and solutions in the country.
Read more...
---
Tech developments lead hologram growth in 2024
News & Events Security Services & Risk Management
Micro-lenses, micro-mirrors and plasmonics are among the rapidly-emerging optical devices that have evolved on the back of holographic and diffractive technologies, and are seen as part of the natural evolution of optical science by R&D teams.
Read more...
---
South Africans play a role in becoming scam victims
Editor's Choice Risk Management & Resilience
The South African fraud landscape is becoming increasingly risky as fraudsters and scammers look to target individuals with highly sophisticated scams, in an environment where it is becoming increasingly difficult for lawmakers and authorities to bring these criminals to justice.
Read more...
---