printer friendly version
A cyber security mesh platform underpins an interconnected digital world
Issue 5 2022
Editor's Choice
The Covid-19 pandemic not only revealed how technically vulnerable businesses were, it also fast-tracked digital transformation and exponential change around the world, bringing us closer to the mainstreaming of innovations of mass disruption.
These disruptions, set to change the way people live and work over the next ten years, include ubiquitous computing and quantum computing, global datafication, immersive technologies and extended reality in everything, facial emotion recognition, and dramatic advances in 3D printing and medical technologies, hyper-automation and clean energy. These technologies will inevitably be interconnected and inter-dependent.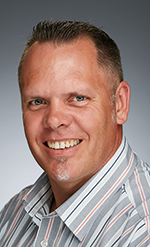 Paul Williams.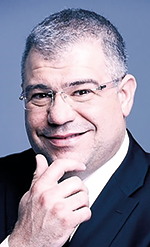 Aki Anastasiou.
With tens of billions of connected devices and over 180 zettabytes of data created by 2025 (1 zettabyte is 1 billion terabytes), the question arises – how will all this data be protected? Trust is critical in the ever-changing, increasingly digital realm, and integrating security holistically into this environment will demand the reinvention of traditional cybersecurity approaches.
The emergence of the cybersecurity mesh platform
The challenge with traditional approaches is that networks and systems are becoming more complex and distributed, complicating management, visibility and response to security events. In a multi-dimensional world with growing numbers of users, devices, networks and applications, customers around the world and in South Africa are reporting that some of their key challenges now are a lack of visibility, not enough control and a lack of specialised cybersecurity expertise. Customers are increasingly asking for help to enable them to work from anywhere, secure their digital acceleration and help them mitigate risk amid a general shortage of cybersecurity skills.
We're seeing a ubiquitous need for integration, interoperability and automation in the security environment. The game has changed: what organisations need today is a new approach, one that brings together the convergence of networking and security with vendor consolidation through the integration of multiple security technologies to reduce complexity, provide end-to-end visibility and improved threat detection and response, in short a cybersecurity mesh platform or as Fortinet calls it, the Fortinet Security Fabric.
So, what is cybersecurity mesh? Mentioned by Gartner as one of the Top 8 Security and Risk trends late 2021, a cybersecurity mesh architecture (CSMA) is described as a 'composable and scalable approach to extending security controls, even to widely distributed assets'. This flexible and integrated model is the answer to multi-cloud architectures and widely distributed and interconnected environments.
Gartner notes that CSMA provides a more consistent security posture supporting increased agility and a dynamic security environment. It is predicted that organisations adopting a cybersecurity mesh architecture will reduce the financial impact of security incidents by an average of 90% by 2024.
At Fortinet, we're confident that this prediction is spot on. We have long advocated the use of a broad, integrated and automated cybersecurity platform to reduce complexity and enhance overall security effectiveness; and this approach served our customers particularly well amid the move to remote and hybrid work and ever-more distributed environments.
To deliver on its full potential, a cybersecurity mesh platform should ideally overcome the challenge of technology and vendor silos within an open ecosystem of partners. Fortinet's open ecosystem approach extends the capabilities of the Security Fabric to the Fabric-Ready partner solutions and enables integration of new solutions into the Fabric.
Sources:
• Smarter with Gartner, The Top 8 Security and Risk Trends We're Watching, November 15, 2021, www.securitysa.com/*gartner1
• Gartner, The Top 8 Cybersecurity Predictions for 2021-2022, October 20, 2021, www.securitysa.com/*gartner2
Further reading:
The human factor side of video management systems
Leaderware Editor's Choice Surveillance Risk Management & Resilience
A video management system (VMS) is central to, and the most vital element to any control room operation using CCTV as part of its service delivery, however, all too often, it is seen as a technical solution rather than an operational solution.
Read more...
---
Get the basics right to win more business
ServCraft Editor's Choice Risk Management & Resilience
The barriers to entry in security are not high. More people are adding CCTV and fencing to their repertoire every year. Cowboys will not last long in a space where customers trust you with their safety.
Read more...
---
All aspects of data protection
Technews Publishing Editor's Choice Information Security Infrastructure AI & Data Analytics
SMART Security Solutions spoke to Kate Mollett, Senior Director, Commvault Africa, about the company and its evolution from a backup specialist to a full data protection specialist, as well as the latest announcements from the company.
Read more...
---
Global strength, local craft
Impro Technologies Editor's Choice
Impro Technologies is a resounding success story. Started in South Africa, the company remains true to its roots and still designs and manufactures its access control systems and solutions in the country.
Read more...
---
South Africans play a role in becoming scam victims
Editor's Choice Risk Management & Resilience
The South African fraud landscape is becoming increasingly risky as fraudsters and scammers look to target individuals with highly sophisticated scams, in an environment where it is becoming increasingly difficult for lawmakers and authorities to bring these criminals to justice.
Read more...
---
Service orientation and attention to detail
Technews Publishing Editor's Choice Risk Management & Resilience
Lianne Mc Hendry evolved from working for an accounting firm to an accomplished all-rounder familiar with the manufacturing, distribution, and system integration aspects of the security industry value chain.
Read more...
---
Are you leaving money on the table?
Editor's Choice Security Services & Risk Management
How many customers have you helped since starting your business? Where does most of your new business come from? If the answer is not from your database's existing customers, you might have a problem.
Read more...
---
Wireless fire tech offers unexpected benefits for load shedding
Technoswitch Fire Detection & Suppression Editor's Choice
For the long-suffering residents of South Africa, the policy of load shedding to help manage demand from the country's ageing and poorly maintained electrical generation and distribution system, is a major inconvenience, and it can be fatal to fire alarm systems.
Read more...
---
Consolidated cybersecurity management
Technews Publishing Editor's Choice Information Security Infrastructure
SMART Security Solutions spoke to Gareth Redelinghuys, Country Managing Director, African Cluster at Trend Micro, to find out what makes Trend stand out from the crowd and also its latest market offerings.
Read more...
---
ADI to close SA operation
ADI Global Distribution Editor's Choice
In a move that will shock the local security industry, ADI Global recently sent an email to its customers notifying them that it will cease its business operations in South Africa.
Read more...
---