printer friendly version
A resilient video surveillance market despite Covid-19
Issue 3 2021
Editor's Choice
It is sometimes said that the video surveillance market is recession proof. That when economic conditions deteriorate, there continues to be spending on security hardware and software. However, market conditions in 2020 were unprecedented.
Restrictions in response to the Covid-19 pandemic meant that many organisations were closed for large parts of the year. Many of them were in sectors which normally invest heavily in video surveillance equipment (e.g., education facilities, banks, airports, retailers, sports stadia, casinos, hotels, fitness centres). It is therefore not surprising that the market for video surveillance hardware and software declined in 2020. However, what is surprising is that the rate of this decline was so modest.
The World Market for Video Surveillance Hardware and Software – 2021 from Novaira Insights reveals that the market declined 2,6% in 2020, while it also forecasts a rapid recovery and high growth over the next five years.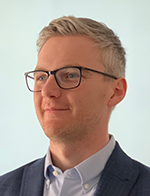 Josh Woodhouse.
According to lead analyst and founder of Novaira Insights, Josh Woodhouse, "High growth in sectors like healthcare and critical infrastructure somewhat compensated for big declines elsewhere. Also, in early 2020, a market for body temperature monitoring solutions emerged, often sold by video surveillance vendors utilising their expertise in video. These products provided a short-term boost to their revenues".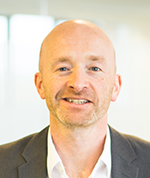 Jon Cropley.
The Covid-19 pandemic was not the only challenge faced by the video surveillance equipment market in 2020 though. Tariffs and trade restrictions also impacted vendors. Woodhouse continued, "Chinese vendors were particularly affected. They faced both U.S. Government tariffs on their products and the NDAA ban. However, they and many other vendors were also affected by disruption in the semiconductor market such as HiSilicon being effectively unable to supply semiconductors. This caused big changes in the component supply chain."
The global market is forecast to grow at 14,3% in 2021 and will be worth an estimated $24,5 billion. In some markets such as the U.S., the pandemic acted as catalyst for end-users making greater use of cloud and managed services in their video surveillance systems. According to Jon Cropley, principal analyst at Novaira Insights, "Revenues for software and managed services continued to grow in the US in 2020 while revenues for hardware declined.
"In the past decade, there have been many acquisitions of video surveillance software vendors. A comprehensive software and managed service offering can provide a path to transforming business models to higher recurring revenues. The transition to recurring revenues is a major industry trend".
For further information about Novaira Insights and its report, visit www.novairainsights.com/video-surveillance-market-report/
Further reading:
What South Africans need to know about smart devices
Technews Publishing Editor's Choice
We live in a world surrounded by smart devices, from our pockets to our driveways and living rooms.
Read more...
---
From overwhelm to oversight
Editor's Choice Cyber Security Products
Security automation is vital in today's world, and Microsoft Sentinel is a widely adopted, but complex answer. ContraForce is an easy-to-use add-on that automatically processes, verifies and warns of threats round-the-clock.
Read more...
---
SMART Surveillance Conference 2023
Technews Publishing Editor's Choice CCTV, Surveillance & Remote Monitoring Conferences & Events
Some people think the future is all about cloud technologies, but the SMART Surveillance conference demonstrated that AI is making edge surveillance much more attractive, over distributed sites, than ever before.
Read more...
---
Has your business planned for the worst?
Editor's Choice Cyber Security Security Services & Risk Management
Incident response is a specialised part of security, like a hospital's intensive care unit: IR kicks in when the organisation detects a breach of its systems to stop criminals from doing more damage.
Read more...
---
Making a difference with human intelligence gathering
Kleyn Change Management Editor's Choice
Eva Nolle believes that woman should stand their ground as they often bring an entirely different skill set to the table, which enhances the overall service delivered.
Read more...
---
Milestone celebrates women in security
Milestone Systems Technews Publishing Editor's Choice News Conferences & Events
The Milestone Systems' African team wanted to express their appreciation for the incredible contributions of the women in the security industry and held a breakfast in honour of the hard-working women in the industry on 8 August.
Read more...
---
Supporting CCTV intelligence with small and big data
Leaderware Editor's Choice CCTV, Surveillance & Remote Monitoring
The increasing development of AI and its role in enhancing investigation-led surveillance, and the increasing capacity of control rooms and local analysts to deliver data in return, can increase the synergy between intelligence and surveillance.
Read more...
---
Overcoming resistance to changing your current operating model
Editor's Choice Integrated Solutions
Business survival goes beyond cutting costs and driving efficiency, it's about using data and technology as strategic assets to develop speed, agility and resilience, keep up with customer demands, beat the competition and grow the business.
Read more...
---
The road to Zero Trust not necessarily paved with gold
Editor's Choice Access Control & Identity Management Cyber Security
Paul Meyer says that while Zero Trust must be the goal, there are a few potholes to navigate on the journey. Here he expands on these caveats, but also exposes the greatest ally of Zero Trust.
Read more...
---
More agile, flexible access management
ASSA ABLOY South Africa Editor's Choice Access Control & Identity Management
Tim Timmins from ASSA ABLOY Opening Solutions examines the growing shift towards cloud access management. How can organisations benefit, and what should they look for when choosing a cloud access control solution?
Read more...
---