printer friendly version
Dealing with farm attacks
Issue 2 2021 Editor's Choice, Integrated Solutions, Security Services & Risk Management, Agriculture (Industry)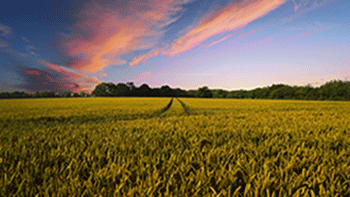 The scourge of attacks and subsequent loss of life faced by the farming community across the country continues unabated with seemingly little desire on the part of authorities to stop these crimes. The government saw fit to disband the commando units that were protecting farms at one stage and appointed SAPS to carry out its protection role.
Unfortunately, this has never materialised and the government continues to deny there are organised attacks against farmers. The old commando units were more successful at protecting farmers by organising them and coordinating their protection, their advantage being that they were in the community and on the spot when required. SAPS does not have the manpower or the resources to provide the same support and relies entirely on a reactive effort.
Laurence Palmer is an independent security consultant with some 25 years of experience in the business. Before that, he held a senior command post in the SADF/SANDF where he worked closely with the farming community with the sole objective of keeping farms and farmers safe. He says the main emphasis in those days was prevention, not reacting after the crimes had been committed.
Proactively addressing the issue
When looking at the investigative findings based on 48 farm attacks in KwaZulu-Natal over the course of a year, it was found that the attackers were often trusted and participative members of the farm labour force. Also indicated is that the attacks are not political or race based and appear to be driven more by greed and personal discontent.
A disturbingly large number of farm attacks are committed without the farmers or their families having the time or opportunity to call for help or backup. Palmer believes that in the current situation, the best solution for farmers is to help themselves as a community. The critical factor is to develop a solution that is proactive rather than reactive to stop crime before it occurs.
Starting off, he suggests that distinct districts be defined and an in-depth risk assessment of each area performed. As part of this, it is considered essential to register and capture the personal details of every person that is resident in or works in each selected region. This information should be captured onto a central database that is secure, has offsite backups and permits access by all invested persons.
It is important that all farmers in the region agree to and participate in the project. If some are excluded, the whole project is in jeopardy, states Palmer. It is just as important to communicate with other support services, such as the SA Police Service, Metro Police, civil authorities, established security companies, business, local chiefs and Indunas, union bosses, farm labour, the farmers and their families.
Each member of the project must have the necessary equipment to be able to communicate with each other through an integrated messaging system, as well as with the main database where personnel and other regional information can be obtained.
It's worth repeating that the full buy-in and cooperation of the farmers in the region are paramount as they are the prime target of criminals and the resultant defence project. The response team will require the authority and support of the farmers if they are to be successful. Some additional requirements include, but are not limited to:
• A rapid mobile reaction unit that can respond to incidents.
• The use of drones to gather information and identify activity.
• All vehicles to be fitted with GPS units.
• Remote alarm and panic buttons that are carried by all vulnerable persons.
• Weapons training: how, when and if to use them.
• First aid trauma training and response.
• Training in the effective and safe handling of cash and wages on the farm or business premises.
This article was extracted from a paper written by Laurence Palmer focusing on how to initiate an effective, proactive defence strategy against farm attacks. For more information contact Laurence Palmer, +27 73 954 4450, [email protected]
Credit(s)
Further reading:
Free South Africa Market Report webinar from TAPA EMEA
Technews Publishing Editor's Choice News Transport (Industry) Training & Education Logistics (Industry)
October 2023 offers TAPA EMEA members and non-members opportunities to increase their knowledge of cargo crime and supply chain security risks in three countries in Europe, the Middle East & Africa region, where supply chains are most targeted by both organised crime groups and other offenders.
Read more...
---
Texecom increases support in the EMEA with key appointments
Editor's Choice Perimeter Security, Alarms & Intruder Detection News
Texecom announced two new appointments to its EMEA sales team: Thomas Vanden Wyngaerdt as Head of EMEA Sales and Tom Wright as EMEA Account Manager.
Read more...
---
Stadium security with Panomera
Editor's Choice CCTV, Surveillance & Remote Monitoring Integrated Solutions Entertainment and Hospitality (Industry)
To be able to better identify and track perpetrators and thus reduce financial and non-material damage in a soccer stadium, the operator opted for a video security solution from Dallmeier.
Read more...
---
Smart water management
Axis Communications SA CCTV, Surveillance & Remote Monitoring Integrated Solutions
South Africa is currently facing a water crisis, with scarcity and inefficient water management posing significant challenges to sustainable, consistent access to water. Smart technology and powerful partnerships may offer a proactive solution to SA's water crisis.
Read more...
---
Is AI the game-changer for streamlining anti-money laundering compliance?
Financial (Industry) Security Services & Risk Management
In the aftermath of South Africa's recent grey listing, companies are now confronted with the imperative to address eight identified strategic deficiencies, while simultaneously reducing their financial crime risk through anti-money laundering compliance processes.
Read more...
---
What South Africans need to know about smart devices
Technews Publishing Editor's Choice
We live in a world surrounded by smart devices, from our pockets to our driveways and living rooms.
Read more...
---
Client satisfaction boosted by 85% at Thungela Mine
Thorburn Security Solutions News Security Services & Risk Management Mining (Industry)
Thorburn Security, a division of Tsebo Solutions Group, has announced its recent collaboration with Kwa-Zulu Natal security company, Ithuba Protection Services, as part of its Enterprise Supplier Development (ESD) initiatives across Africa.
Read more...
---
Empowering Istanbul's public transportation
Dahua Technology South Africa CCTV, Surveillance & Remote Monitoring Integrated Solutions
Dahua's intelligent transportation solution, using technologies like DSM and AI-based passenger flow counting, has facilitated an intelligent system upgrade for nearly 6 400 minibuses and electric buses in Istanbul.
Read more...
---
Migrating to the cloud? Beware the many hurdles
IT infrastructure Security Services & Risk Management
While there are undoubtedly many benefits, there are also numerous hurdles to cloud adoption. Some of the biggest challenges revolve around managing cloud spend, understanding the cost components of cloud infrastructure, and how those costs can scale.
Read more...
---
Key strategies for businesses in the face of cyber threats
Cyber Security Security Services & Risk Management
Businesses face severe financial and reputational consequences due to data breaches and daily website hacks, and not all organisations are adequately prepared to combat these escalating threats.
Read more...
---