printer friendly version
Technical IQ - necessary for business growth
August 2002
News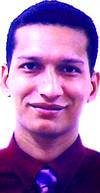 As editor of Security Dealer magazine, Susan Brady, points out, selling security today may no longer involve having to use scare tactics to justify an investment in security but it still means having to ensure customers a reasonable return upon their outlay.
"A comprehensive complementary security audit is a good starting point", says Brady. "At least you can pinpoint the security shortcomings a client may not be aware of. Like the appraiser of property, you may want to show them how their security system (or lack of) compares to other businesses of the same type or to companies in their geographic location."
Brady further states that there is no escaping the fact that fear and uncertainty does well for security. A case in point is the United States after 11 September. According to a survey of facility managers, since the 11 Sept terrorist attacks and the anthrax scares, a majority of workplaces are reportedly taking additional preventive measures with nine out of 10 managers saying that they had reassessed security procedures after 11 September. New measures have increased the overall cost of security 11%. In today's security program, 97% use some sort of access control, 83% employ security officers, 81% use video surveillance, 46% maintain command centres and 44% screen mail and packages, according to the survey.
Another interesting forecast about the US market from the Freedonia Group, called "Electronic Security to 2004," indicates that US electronic security sales overall will grow 8% per year. Ongoing price/performance advances will help proliferate higher-end and relatively novel products (eg, CCTV, biometric access controls, robot guards), says the study. Heightened fears of crime (eg, industrial espionage, school shootings, domestic/foreign terrorism) are fuelling the demand. The US market for electronic access control in particular will grow 12,8% annually through 2005, the study also says.
Whilst it is unlikely that a catastrophe the likes of 11 Sept will ever occur in South Africa, there is still a need for the local industry to educate end-users about the importance of implementing security and safety measures up front as it could make all the difference to a business' success or failure. Government too has a responsibility to ensure that the necessary legislature is in place to ensure that security and safety is not just a mere afterthought for business and industry.
However, having said that, one cannot just tell customers to spend large amounts of money on a system and guarantee they will be more secure. As Brady correctly states: "You have to quantify what security gets them." At the same time, however, clients also have to understand that investment in security does not always produce immediate dividends. It pays off over the long run. The payoff can be as simple as a company realising the money being saved on shrinkage, to as complex as the lives safeguarded because of an early warning of a dangerous situation. Both results are real.
DVR Review
On that score, be sure to check our Digital Video Recorder Review. Published for the first time in Hi-Tech Security Solutions, the DVR Review provides a comparative view of those products that are continuing to strengthen the course for digital in the local security industry.
Till Next Month
Gerard Peter - Editor
Further reading:
Plan your media strategy with Technews Publishing
October 2019 , News
Dear Marketer, Have you ever looked back on a year and wondered how you survived it? For the majority of South Africans, 2019 started benignly enough, cosily wrapped in the blanket of Ramaphoria that ...
Read more...
---
The Open Security & Safety Alliance celebrates first anniversary
October 2019 , News
Membership triples within first 12 months; ongoing industry work reduces market fragmentation and friction across security and safety landscapes.
Read more...
---
AWS launches Equity Equivalent Investment Programme
October 2019 , News
Amazon Web Services launches Equity Equivalent Investment Programme with the department of trade and industry to help more South African businesses to innovate.
Read more...
---
2020 Residential Estate Security Conference in KZN
October 2019, Technews Publishing , News, Residential Estate (Industry)
Meeting the residential security challenges in 2020 and beyond: Hi-Tech Security Solutions will host the Residential Estate Security Conference 2020 in Durban on 12 March 2020.
Read more...
---
Kaspersky uncovers zero-day in Chrome
October 2019, Kaspersky , News, Cyber Security
Kaspersky's automated technologies have detected a new exploited vulnerability in the Google Chrome web browser.
Read more...
---
Drones and Digital Aviation Conference
October 2019 , News, Conferences & Events
Drones have opened airspaces for everyone in ways that humans had not imagined; to the extent that there is a drone to almost every kind of problem on earth. Drones already have the ability to increase ...
Read more...
---
Hacking group is attacking banks in sub-Saharan Africa
November 2019, Kaspersky , News
Kaspersky security researchers have reported on thousands of notifications of attacks on major banks located in the sub-Saharan Africa (SSA) region.
Read more...
---
From the editor's desk: What a year it has been!
November 2019, Technews Publishing , News
We've made it to the last issue of 2019. This year has been a tough one for the local security industry with almost everyone feeling the effects of the poor economy that shows no signs of recovery. Naturally ...
Read more...
---
Pelco appoints CEO
November 2019 , News
Pelco announced the appointment of Kurt Takahashi as chief executive officer, effective 1 November 2019.
Read more...
---
SAST demonstrates first open app store for AI video analytics
November 2019 , News
SAST demonstrated its open IoT platform for video surveillance cameras in September, showcasing real-world examples of the SAST camera operating system and global IoT marketplace.
Read more...
---