printer friendly version
Technical IQ - necessary for business growth
August 2002
News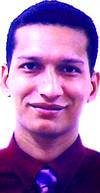 As editor of Security Dealer magazine, Susan Brady, points out, selling security today may no longer involve having to use scare tactics to justify an investment in security but it still means having to ensure customers a reasonable return upon their outlay.
"A comprehensive complementary security audit is a good starting point", says Brady. "At least you can pinpoint the security shortcomings a client may not be aware of. Like the appraiser of property, you may want to show them how their security system (or lack of) compares to other businesses of the same type or to companies in their geographic location."
Brady further states that there is no escaping the fact that fear and uncertainty does well for security. A case in point is the United States after 11 September. According to a survey of facility managers, since the 11 Sept terrorist attacks and the anthrax scares, a majority of workplaces are reportedly taking additional preventive measures with nine out of 10 managers saying that they had reassessed security procedures after 11 September. New measures have increased the overall cost of security 11%. In today's security program, 97% use some sort of access control, 83% employ security officers, 81% use video surveillance, 46% maintain command centres and 44% screen mail and packages, according to the survey.
Another interesting forecast about the US market from the Freedonia Group, called "Electronic Security to 2004," indicates that US electronic security sales overall will grow 8% per year. Ongoing price/performance advances will help proliferate higher-end and relatively novel products (eg, CCTV, biometric access controls, robot guards), says the study. Heightened fears of crime (eg, industrial espionage, school shootings, domestic/foreign terrorism) are fuelling the demand. The US market for electronic access control in particular will grow 12,8% annually through 2005, the study also says.
Whilst it is unlikely that a catastrophe the likes of 11 Sept will ever occur in South Africa, there is still a need for the local industry to educate end-users about the importance of implementing security and safety measures up front as it could make all the difference to a business' success or failure. Government too has a responsibility to ensure that the necessary legislature is in place to ensure that security and safety is not just a mere afterthought for business and industry.
However, having said that, one cannot just tell customers to spend large amounts of money on a system and guarantee they will be more secure. As Brady correctly states: "You have to quantify what security gets them." At the same time, however, clients also have to understand that investment in security does not always produce immediate dividends. It pays off over the long run. The payoff can be as simple as a company realising the money being saved on shrinkage, to as complex as the lives safeguarded because of an early warning of a dangerous situation. Both results are real.
DVR Review
On that score, be sure to check our Digital Video Recorder Review. Published for the first time in Hi-Tech Security Solutions, the DVR Review provides a comparative view of those products that are continuing to strengthen the course for digital in the local security industry.
Till Next Month
Gerard Peter - Editor
Further reading:
SABRIC annual crime stats 2019
Issue 5 2020 , News
SABRIC, the South African Banking Risk Information Centre, has released its annual crime stats for 2019
Read more...
---
From the editor's desk: We're back!
Issue 5 2020, Technews Publishing , News
Welcome to the fifth issue of 2020. If years were people, 2020 would have been hung, drawn and quartered...
Read more...
---
XtraVision moves to new premises
Issue 5 2020, XtraVision , News
Hot on the heels of the company changing hands, XtraVision, a distributor of electronic security and fire solutions in Africa and South America, has relocated.
Read more...
---
20 years of innovation in security and biometrics
Issue 5 2020, Suprema , News
Founded in 2000, Suprema has built a sales network in over 140 countries and has over 1 billion users.
Read more...
---
Fidelity ADT and Vumacam join forces
Issue 5 2020, Fidelity ADT , News
Fidelity-ADT recently partnered with Vumacam to roll out a surveillance network of cameras across a number of southern suburbs in Johannesburg.
Read more...
---
Dahua launches ECO Partner Programme
Issue 5 2020, Dahua Technology South Africa , News
Dahua Technology has launched its new technology partner programme, the Dahua ECO Partner Programme.
Read more...
---
Suprema unveils Suprema G-SDK
Issue 5 2020, Suprema , News
Suprema's latest software development kit (SDK), Suprema G-SDK, allows Suprema devices to be seamlessly integrated with third-party software.
Read more...
---
New smart alarm solution with video verification
Issue 5 2020 , News
IDS has released the 806, a new 8-zone alarm solution based on 20 years of experience and over 1,5 million IDS805 installations.
Read more...
---
From the editor's desk: Sustaining security and sanity
Residential Estate Security Handbook 2020, Technews Publishing , News
Sustainability is a critical component of almost anything in these days of a tanking economy, boosted by COVID-19, which is given further emphasis by the economy being further hammered by the 'cure' for ...
Read more...
---
Gallagher launches Command Centre v8.30
Issue 5 2020 , News
Gallagher's v8.30 release improves operator efficiency with enhancements to Command Centre Mobile and integrated third-party systems, and further supports health and safety obligations.
Read more...
---