printer friendly version
IFSEC - an exhausting yet enthralling experience
June 2002
News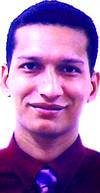 If voyager miles were awarded for covering the distance at the National Exhibition Centre in Birmingham, UK, I would be a platinum member by now - this after my first visit to IFSEC 2002, the world's largest security exhibition.
With an astonishing three halls allocated for IFSEC plus a further three co-located shows resulting in over 500 exhibitors, IFSEC has it all - a gathering of the world's top security and safety gurus and companies, new trends, technologies and products all under one roof for four days. As a result, this enthusiatic individual had walked and, at times, limped through the halls wanting to see as much as possible over the duration of the event.
No doubt, this year's event carried extra resonance in light of events of 9/11 with much emphasis on access control, in particular biometrics. Biometrics has come a long way since it first amazed us in James Bond and sci-fi movies. This was evident by visiting the specially branded Biometrics Village at the exhibition. In addition to a Biometrics advice centre, the village also showcased the latest in voice, fingerprint and facial recognition systems as well as iris and retinal scanning techniques. Of particular interest was the integration of biometrics with proximity card readers aimed at providing a more secure form of access control.
Completing the line-up of IFSEC was a Fire Village, Intruder Alarms Village, The CCTV Village and the International Village which included six South African companies. A visit to our local representative's stands and from the feedback of these exhibitors, it was clear to see that South African companies are able to hold their own and compete for revenue in the international arena. Their success at the international event also re-emphasised the value of having a presence at exhibitions the likes of IFSEC as well as this country's very own Securex.
If one had to identify a theme for this year's IFSEC, it would probably be the advancement of digital technology in the surveillance area. As can be expected, the majority of companies that exhibited at IFSEC were those that specialise in CCTV and surveillance equipment. CCTV companies, large and small - all exhibited a host of new products which featured the latest in digital technology including remote surveillance and digital video recorders (DVRs), emphasising the impact that this technology has had on the surveillance industry as a whole.
Out of Asia
When one mentions new technology, it is almost impossible to disregard the East and the technological and manufacturing genius of countries like Taiwan, Japan, Korea and China. As a result, this year IFSEC saw a proliferation of exhibitors from Asian countries, many of which compete in the low-end CCTV market. For the most part, such companies are able to produce a large volume of products with the minimum amount of expense, and as a result are able to offer reduced prices, thereby, creating a more competitive market for those that consider costs when choosing a system. Many of the more established companies have already recognised this factor and are now placing the impetus on creating more value for clients by providing a solution rather than coming across as being mere box pushers. Furthermore, IFSEC is also the arena where business partnerships are formed, and for a few South African representatives who were present at the event, this was indeed the case.
And into Africa
From feedback from the industry leaders present at IFSEC, the European market is a mature market, while there is a general belief that in the United States the sales of CCTV equipment is down, with interest being shown in upgrading access control systems and putting proper security and safety procedures. As a result, many international companies are now looking to Africa to increase profit margins. With a more stable business and political platform than most African countries, these companies have identified South Africa as a launch-pad to begin or expand operations throughout Southern Africa as well as the rest of the continent. Clearly, there is scope for local companies to establish working relationships with such companies through securing agency and product distribution rights, thereby benefiting a local market that has already been identified as having good growth potential.
A visit to IFSEC allows one to identify future trends that will be adapted by the industry on a worldwide scale and judging from what was seen at this year's event, technology will continue to influence developments as many companies move towards offering security solutions based on the end-user's business requirments.
In the next issue of Hi-Tech Security Solutions we feature an exclusive IFSEC review which highlights the talking points of the world's largest security exhibition.
Till next month
Gerard Peter - Editor
Further reading:
TAPA: The role of an effective treasury function in business risk management
June 2019, Technews Publishing , News
Neil Le Roux, the Founder of Diligent Advisors will speak at the TAPA SA (Transported Asset Protection Association) annual conference on 26 July 2019.
Read more...
---
Platforms are us
September 2019, Technews Publishing , News
A conversation I had at the recent Residential Estate Security Conference Hi-Tech Security Solutions hosted in August (which will be reviewed in the October issue) got me to thinking about the security ...
Read more...
---
TAPA conference 2019 explores layered approach to security
September 2019, Technews Publishing, TAPA (Transported Asset Protection Association) , News, Transport (Industry)
The Transported Asset Protection Association (TAPA) held its annual South African conference at Emperors Palace in Johannesburg on 26 July 2019.
Read more...
---
Hennie Lategan joins Centurion as head of exports
September 2019, Centurion Systems , News, Access Control & Identity Management
Centurion Systems has announced the appointment of Hennie Lategan as the head of the company's exports department.
Read more...
---
New Africa sales manager for Axis Communications
September 2019, Axis Communications SA , News, CCTV, Surveillance & Remote Monitoring
Axis Communications has appointed Brendon Hall, previously the founder and MD of Pentagon, as its new sales manager, Africa.
Read more...
---
Check Point appoints new regional director for Africa
September 2019 , News, Cyber Security
Check Point Software Technologies has appointed Pankaj Bhula as regional director for Africa.
Read more...
---
ISO standard for protecting personal data
September 2019 , News, Cyber Security
Tackling privacy information management head on: first ISO standard for protecting personal data has been published.
Read more...
---
Hikvision helps secure African Union Summit
September 2019, Hikvision South Africa , News, CCTV, Surveillance & Remote Monitoring
Hikvision established a complete intelligent video solution to ensure the security of the thirty-third African Union (AU) Summit held on 7 July in Niamey, the capital of Niger.
Read more...
---
The hunt for the Carbanak group
September 2019 , Editor's Choice, Cyber Security, News
Tomorrow Unlocked has released a free four-part documentary that tells the story of the notorious Carbanak APT group and its $1 billion bank heist.
Read more...
---
Rockwell Automation a founding member of ISA Global Cybersecurity Alliance
September 2019 , News, Industrial (Industry)
To better secure today's complex and often vulnerable production operations, the ISA Global Cybersecurity Alliance recently announced Rockwell Automation as a founding member.
Read more...
---