printer friendly version
Basscomm delivers unique combination of security and convenience
May 2002
News
Business today is being done on an increasingly global basis and everywhere organisations are placing more and more value on business relationships that can enhance their business reach and growth.
BASSCOMM Nigeria started out in 1993 installing cable TV and intruder equipment. Only a year later, BASSCOMM had clearly distinguished itself as a channel of innovative solutions to an expanding clientele base, hitherto confined to whatever products or services were simply available at the time. The company gradually grew its product base, forming strong alliances with manufacturers of industry-standard low voltage electronic systems to ensure that the increasing needs of her customers were consistently met. This guiding philosophy of designing solutions and not just selling and installing equipment was a major antecedent to BASSCOMM being the first to publicly introduce analog addressable fire detection to the Nigerian market.
Today, operating from Lagos, Port-Harcourt and Abuja, BASSCOMM maintains a strong presence in all industries through deep-seated relationships with consultants and specifiers. Indeed the 'designed and installed by BASSCOMM' stamp across handover documents can be found in several blue chip organisations, oil and gas companies and government buildings.
Product profile
Recognising that effective security is an important business tool - not only protecting people, visitors and property but also the intangible assets of an organisation, such as the data held on computers, BASSCOMM offers a wide range of access control, intruder detection, surveillance, fire detection and extinguishing, public address, conference, and communication products for effective security management that deliver a unique combination of security and convenience.
Primary to system design and specification are a deep understanding of the client's requirements ensured by diverse feedback and enquiry report systems.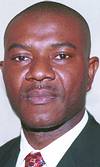 MacGeorge Oti, head of Engineering Services
Strategic alliances
Over the years BASSCOMM has, through service excellence, earned itself the position of 'pathway' between organisations requiring unique, reliable and effective solutions and manufacturers of state-of-the art equipment that meet these needs. As authorised distributors of world market leaders such as LENEL, Gent UK, Bewator UK, Macron UK, Ditec Italy, Philips CSI, BASSCOMM invests heavily in services and relationships that position it to 'think' better for both its clients and the manufacturers it represents.
The company has one of the highest numbers of factory-trained staff in Nigeria and consistently seeks to develop new strategic alliances. These serve to keep the company abreast in the area of information and technological skill, and consistently position it to expand the existing markets and develop new ones.

In-house training. BASSCOMM invests huge resources in its human capital
Experience
BASSCOMM has designed, supplied and installed equipment for and at:
* Nigerian Security Printing & Minting Corporation, Abuja
* Central Bank of Nigeria, Abuja
* Abuja Stock Exchange
* Coca-Cola Nigeria
* Glaxo Wellcome
* Pfizer Specialties
* First Bank
* Union Bank
* United Bank for Africa
* American Bureau for Shipping
* Associated Discount House
* Merchant Banking Corporation
* Nigerian Agip Oil Company
* ChevronTexaco Nigeria
BASSCOMM is partnering with SFP, South Africa for the installation of low voltage systems on MTN sites in Nigeria, a well as with AFS systems, South Africa to install LENEL systems on Exxon Mobil sites in The Republic of Chad, The Republic of Cameroun and Eket, Nigeria.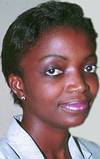 Wale Olayemi, business development manager
Exhibitions and trade shows
BASSCOMM's recurring success at local exhibitions and trade shows has obvious grounds in the prolific marketing of its business development team. Every year since 1998, the company not only participates in but also organises and hosts its own exhibitions and product fairs. Each exhibition is not only a product display event for BASSCOMM; it is also a unique opportunity to expose invited manufacturers to the potentials of the Nigerian market through seminars and interactive sessions with end-users and specifiers. Only last year in June, BASSCOMM partnered with Phillips CSI to host a one-day training in surveillance, telecommunications, public address, conference and paging systems with key decision makers in the local industry. All parties to date are still benefiting from this experience by way of improved designs and increased enquiries and installations.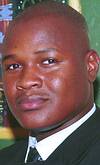 Tolu Owoturo, a key member of the Research and Development Group, on his arrival from a technical training course at Securex, Midrand
New products
In 1998 BASSCOMM first introduced FM200, the clean, environmentally safe, fixed extinguishing gas to a select audience of architects, engineers and IT firms at a training seminar during her fifth year anniversary product fair. As a result of this exhibition and a marked increase in activity in the fixed extinguishing system market, BASSCOMM has this year been authorised by Macron UK and Great Lakes Chemical Corporation to run an FM200 filling rig in Nigeria. This rig will supply FM200 installations in Nigeria and West Africa as a whole, closing the yawning gap between delivery and installation time for any project within this scope. A flexible pricing policy ensures that other installers are not disadvantaged because they are not buying directly from the manufacturer.
The operations of the rig were formally announced at a Halon Replacement and FM200 seminar organised by BASSCOMM in April, 2002. The seminar, which was notably a huge success, had about 200 participants from various economic sectors in attendance. It was jointly hosted by BASSCOMM, Great Lakes Chemical Corporation, USA, patent manufacturers of FM200 gas and Macron UK, a subsidiary of TYCO, leading distributors of FM200 gas, and two other prominent halon replacement and waste management companies.
Integrated solutions
The demand for holistic security management solutions though genuine and intense, found little fulfillment in many of the systems specified and even installed. It was certainly a big deal then for BASSCOMM when, following several proposal bids, presentations and demos that more than one client acknowledged that the 'Total security knowledge management solutions' from Lenel Systems International fit their bill. This integrated solution can be configured and deployed with any combination of functions such as access control, ID management, alarm monitoring, elevator and CCTV control. The major attraction in this solution being its multiple applications such as advanced multisite security management, digital video management, visitor management, business administration system, browser support and information security management. BASSCOMM was appointed Lenel Authorised Reseller for West Africa in December 2001.
Technical support
Highly qualified and experienced systems and service engineers, and an advanced management service system ensure fast, friendly and efficient handling of support requirements for client sites. Thus the company willingly undertakes installation services in Nigeria and West Africa for other service providers outside the area. BASSCOMM also offers a long-term maintenance contract, which includes providing factory-trained resident engineers on site to supervise and ensure continued systems integrity.
Further reading:
SABRIC annual crime stats 2019
Issue 5 2020 , News
SABRIC, the South African Banking Risk Information Centre, has released its annual crime stats for 2019
Read more...
---
From the editor's desk: We're back!
Issue 5 2020, Technews Publishing , News
Welcome to the fifth issue of 2020. If years were people, 2020 would have been hung, drawn and quartered...
Read more...
---
XtraVision moves to new premises
Issue 5 2020, XtraVision , News
Hot on the heels of the company changing hands, XtraVision, a distributor of electronic security and fire solutions in Africa and South America, has relocated.
Read more...
---
20 years of innovation in security and biometrics
Issue 5 2020, Suprema , News
Founded in 2000, Suprema has built a sales network in over 140 countries and has over 1 billion users.
Read more...
---
Fidelity ADT and Vumacam join forces
Issue 5 2020, Fidelity ADT , News
Fidelity-ADT recently partnered with Vumacam to roll out a surveillance network of cameras across a number of southern suburbs in Johannesburg.
Read more...
---
Dahua launches ECO Partner Programme
Issue 5 2020, Dahua Technology South Africa , News
Dahua Technology has launched its new technology partner programme, the Dahua ECO Partner Programme.
Read more...
---
Suprema unveils Suprema G-SDK
Issue 5 2020, Suprema , News
Suprema's latest software development kit (SDK), Suprema G-SDK, allows Suprema devices to be seamlessly integrated with third-party software.
Read more...
---
New smart alarm solution with video verification
Issue 5 2020 , News
IDS has released the 806, a new 8-zone alarm solution based on 20 years of experience and over 1,5 million IDS805 installations.
Read more...
---
From the editor's desk: Sustaining security and sanity
Residential Estate Security Handbook 2020, Technews Publishing , News
Sustainability is a critical component of almost anything in these days of a tanking economy, boosted by COVID-19, which is given further emphasis by the economy being further hammered by the 'cure' for ...
Read more...
---
Gallagher launches Command Centre v8.30
Issue 5 2020 , News
Gallagher's v8.30 release improves operator efficiency with enhancements to Command Centre Mobile and integrated third-party systems, and further supports health and safety obligations.
Read more...
---