printer friendly version
The importance of pre-employment screening
May 2002
News & Events
A recent survey conducted in South Africa has revealed that 70% of job applicants have misrepresented themselves in their CVs, giving false information about their educational qualifications and previous work experiences. The findings of the survey have once again highlighted the need for pre-employment screening and perhaps even the need for truth verification services through scientific content analysis.
A case in point is the recent findings of the pre-employment screening division of Griffiths and Associates. According to the findings, of the checks that were carried out, 2% of the people screened had criminal records. The records were in the main for assault, fraud, theft and robbery. One person screened had 13 charges against him - he had been found guilty of all 13 and was in fact wanted by the SAPS. Another individual had five charges. In addition to the criminal checks, the division also did a large number of credit checks and 3% of the people had judgements against them, with one person having a judgement against him from the SARS.
The results of the tests are a cause for concern and something that those employing in the security industry should take cognisance of, in particular, those in the guarding and risk management areas. Why? Simply put, the mandate of these companies is to provide a security and safety service to businesses and individuals, and one which is carried out by staff who are honest, have the necessary qualifications and integrity to fulfil this mandate. After all, any criminal involvement by an employee has severe repercussions on the company as a whole.
Writing for security management online ( www.securitymanagement.com), William B. Nixon, states that poor hiring practices can cost a company in lost productivity, theft, and at the extreme end, workplace violence incidents that can cost lives, damage the company's reputation, and depress future earnings. To minimise the risk of such incidents, companies need to implement a well-crafted hiring process that screens out candidates before they become employees.
According to Nixon, a complete hiring process should include:
* Strategic questions:
The job application can be an effective screening tool. In addition, the right questions can alert undesirable applicants to the screening factors, causing them to self-opt out before the company wastes resources on a background check.
* Background checks:
While testing is an attempt to predict future behaviour, background checks are intended to reveal past behaviour. The extent of the background check depends on the nature of the work being performed, the person's access to sensitive information, and the potential liability associated with incorrectly performing the job.
* Critical traits:
Often, a person's reactions to events are of more note than the events themselves. From a selection and hiring perspective, assessing how candidates react to events can offer important insight into their character and how they may act on the job.
To gauge prospective hires' reactions effectively, a company should determine what types of situations the person is most likely to face in the position and simulate them. Because collecting such data requires substantial time, Nixon suggests that 'critical behaviour traits' be identified during the regular process of creating job descriptions or added to an existing job description when that position becomes vacant - before the hiring process begins.
Having identified the critical behaviour traits that are essential to performing the job successfully, an employer needs to design a set of interview questions that are specifically geared toward assessing whether a candidate exhibits the desired traits. Questions or exercises can be formulated with the help of in-house experts from human resources, security, risk management, safety, and other relevant departments or with the assistance of external professional resources.
Once the interviews have been completed, the persons responsible for making the hiring decision should meet to discuss each applicant, compare applicants' responses with the desired responses, and identify a final rating for each person.
Often, Hi-Tech Security Solutions has highlighted a major security risk factor that more and more companies have to come to terms with - the threat from within. Pre-employment screening is a possible way to minimise this threat. After all, in the business world, what you do not know can hurt you.
Till next month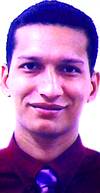 Gerard Peter - Editor
Further reading:
Helping South African university students and staff to stay safe
News & Events
Buzzer is a free mobile app that allows users to quickly and easily report incidents of crime, violence, or harassment to campus security and other relevant authorities.
Read more...
---
Tech developments lead hologram growth in 2024
News & Events Security Services & Risk Management
Micro-lenses, micro-mirrors and plasmonics are among the rapidly-emerging optical devices that have evolved on the back of holographic and diffractive technologies, and are seen as part of the natural evolution of optical science by R&D teams.
Read more...
---
Trellix detects collaboration by cybercriminals and nation states
News & Events Information Security
Trellix has released The CyberThreat Report: November 2023 from its Advanced Research Centre, highlighting new programming languages in malware development, adoption of malicious GenAI, and acceleration of geopolitical threat activity.
Read more...
---
People are craving connection
News & Events
As 2023 nears its close, global security manufacturer Gallagher Security is sharing key observations from some of the year's biggest industry events, chief among them the rising importance of community building these events facilitate.
Read more...
---
ePSiRA online system
PSiRA (Private Security Ind. Regulatory Authority) News & Events
[Sponsored] As part of the digitisation of the security industry, the Private Security Industry Regulatory Authority (PSiRA) introduced the ePSiRA online system, which allows clients to transact online.
Read more...
---
New generation of cyber-focused controllers
Gallagher News & Events Access Control & Identity Management Products & Solutions
The C7000 gives users an opportunity to leverage their hardware and firmware to build a platform designed to catapult their organisation into the future, with cybersecurity baked in from inception.
Read more...
---
New T&A terminal features revolutionary AI technology
Suprema News & Events Access Control & Identity Management AI & Data Analytics
Suprema has launched BioStation 2a, the world's first deep learning-based fingerprint recognition solution, providing powerful access control features and an improved ability to extract templates from low-quality fingerprints.
Read more...
---
South African Cyber Risk Survey 2023
News & Events
Aon South Africa has released its 2023 Cyber Risk Survey for South Africa, providing insights on current trends in cyber risk governance practices being deployed by South African companies in various market segments.
Read more...
---
Africa Online Safety Fund announces grant winners
News & Events Information Security
The Africa Online Safety Fund (AOSF) has announced the winners of this year's grants; among them are five organisations operating in South Africa to educate people about online risks.
Read more...
---
From the editor's desk: Convergence is real
Technews Publishing News & Events
      SMART Security Solutions has been talking about convergence for a long time; in other words, the intersection and even integration between the physical and information security worlds. Before writing ...
Read more...
---