printer friendly version
Embedded vs PC
CCTV Handbook 2012
CCTV, Surveillance & Remote Monitoring
Today's video surveillance industry is in the middle of a paradigm shift. With the increasing popularity of Internet Protocol (IP) cameras, it is believed that the market is shifting rapidly from analogue to IP video surveillance technology. This transition is spawning rapid innovations to increase the capabilities of video surveillance systems.
One such example is the advent of NVRs offering a choice between standalone units or recorders as part of a PC assembly. This development in the NVR poses the question: should clients opt for an NVR that is PC-based or a self-contained, embedded unit which only requires attachment to an Ethernet-ready interface?
This article will maintain that video surveillance users who opt for an NVR using an embedded, dedicated Linux operating system within a self-contained unit will benefit from performance which is superior to that offered by a PC-based NVR in terms of ease of use, system stability and decoding capability.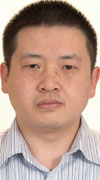 Guoliang Luan, product director, Hikvision.
Functions common to the two approaches
Before distinguishing between the two video recording solutions in the surveillance market, it will be useful to list the core functions that are common to both approaches. These include: recording; archiving; display; playback; search on parameters such as date, timeline and event; camera management; triggered recording on prescribed events and export to removable media. NVRs are also usually expected to be able to handle VoIP packets. Once digitalised video has been streamed, end-users expect to be able to treat it like any other network data, viewing it locally, on LANs and remotely from Web browsers. They also expect to be able to exercise PTZ control over cameras remotely, configure settings and even perform upgrades remotely.
Comparison of embedded NVRs with PC-based NVRs
Embedded NVRs are distinguished from PC-based NVRs primarily on how they operate and the features they provide. The standalone NVR comes in a single, compact enclosure. By contrast, a PC-based NVR is a peripheral addition to a system involving a CPU, keyboard and monitor. In confined locations, an embedded unit performs a similar if not wider range of functions while occupying less space.
Embedded NVRs have overcome their perceived shortcomings in terms of storage capacity and types of storage medium through use of devices including IP-SAN, eSATA, NAS (network-attached storage) and firewire. Furthermore, embedded NVRs can support interfaces to other surveillance devices which can be conveniently integrated with alarm systems and access control systems as well as PTZ remote control systems.
Stability
Unlike a PC-based unit which is likely to run a range of Windows applications, an embedded NVR benefits from the stability that comes with Linux code which is optimised to run only applications relevant to the surveillance tasks required. An embedded operating system contains only the software components necessary for the specific functions of the NVR, and the unit will be supplied with optimum configurations straight from the factory after rigorous testing.
Reliability
The precise architecture of the embedded NVR units makes them less prone to crash. However, the PC methodology for NVRs is certainly open in terms of the addition of external storage, installation of software etc. The controls are embedded into the NVR; they are an integral part of the panel rather than an adjunct, and the activity of operators can therefore be more easily restricted to legitimate usage.
Complex decoding
Embedded NVRs consistently outperform PC-based solutions in their ability not only to perform complex decoding, but also to give the user reliable video playback and preview. Currently, certain NVRs are among the few units which can perform both local decoding and playback, with decoding of up to 16 channels at 1080p being achievable. The processing demands made on a PC-based solution to achieve comparable performance are far higher than those required of an embedded device, and necessitate powerful, expensive CPUs.
Ease of use
Embedded NVRs can have operating panels based on the very best intuitive design principles. LED signals, digital inputs and outputs, pushbuttons and dials can all be arranged in an ergonomic way. Sensible layout in a panel approach rather than a screen-based GUI can replicate the ease of use found in a PC but without the vulnerabilities described above.
Power consumption and manufacturing carbon footprint
Embedded technologies are helping the surveillance industry to go green in marked contrast with the PC approach. The power consumption of an embedded NVR is approximately 70 W which is less than an incandescent light bulb. By contrast, the likely power consumption of a PC capable of running an NVR is approximately 250 W and together with a large enterprise-grade monitor, the total figure will be about 350 W. For any end-user mindful of their carbon footprint, these figures alone must do much to settle the debate.
Conclusion
NVRs have been a mainstream offering for three years and it is likely that the embedded approach will soon take precedence over solutions using PCs. Nevertheless, a PC-based NVR will still have its own stage as an additional approach to the embedded method. The benefits an embedded NVR offers – reliability, stability, ease of use and more – allow enterprises to maximise the value of what they already own.
Moreover, with all the components embedded into one box, it occupies small space and can be perfectly disguised in any location. This makes the embedded approach more suitable to be installed to any spot even hard-to-reach location, prohibiting the unauthorised staff or intruders to access sensitive video footage. For end-users who have not yet implemented an NVR, the discussion in this article should make a convincing case that the embedded NVR approach must be the preferred option rather than a PC-based NVR. Any considered evaluation of recent product progression will lead to the conclusion that the embedded NVR has already become the default option.
For more information contact Hikvision, +86 571 8700 6060, wulin@hikvision.com, www.hikvision.com
Credit(s)
Further reading:
Reinventing network camera security
Issue 1 2020, Axis Communications SA , CCTV, Surveillance & Remote Monitoring
Now in its seventh generation and celebrating its 20th anniversary, the Axis ARTPEC chip was launched in 1999 designed to optimise network video.
Read more...
---
Cloud-based fleet and driver management
Issue 1 2020, Graphic Image Technologies , CCTV, Surveillance & Remote Monitoring
Graphic Image Technologies (GIT) has announced the availability of a cloud-based dashcam designed to improve on-the-road behaviour and assist in improving fleet management.
Read more...
---
Seven key trends for 2020
Issue 1 2020, Hikvision South Africa , Editor's Choice
Hikvision looks at a few trends that will affect the security industry in 2020 and beyond.
Read more...
---
Cathexis specialises in integration
Issue 1 2020, Cathexis Technologies , CCTV, Surveillance & Remote Monitoring
The integration of multiple systems is intrinsic and essential to the goal of creating an effective and efficient operational environment.
Read more...
---
Video and audio convergence
Issue 1 2020, Hikvision South Africa , Perimeter Security, Alarms & Intruder Detection
Hikvision has introduced its video and audio convergence solution to the market, featuring an innovative real-time intrusion deterrent feature.
Read more...
---
Do wireless networks meet modern surveillance demands?
Issue 1 2020, Duxbury Networking, RADWIN , CCTV, Surveillance & Remote Monitoring
It is predicted that video will account for 15,1 zettabytes (1 zettabyte = 1 trillion gigabytes) of data annually, which is more than any other IoT application.
Read more...
---
Traffic doesn't have to be this way
Issue 1 2020, Dahua Technology South Africa, Axis Communications SA , CCTV, Surveillance & Remote Monitoring
More effective traffic management is something that would save us all a lot of frustration and wasted time, and it's one of the areas where AI and big data can have a significant impact.
Read more...
---
Dahua launches Hunter Series
Issue 1 2020, Dahua Technology South Africa , CCTV, Surveillance & Remote Monitoring
Dahua launches a new dual-PTZ camera that enables flexible and multi-scene panoramic monitoring.
Read more...
---
8 MP fisheye camera
Issue 1 2020, Dallmeier Electronic Southern Africa , CCTV, Surveillance & Remote Monitoring
Dallmeier's new 8 MP fisheye camera combines AI-supported object classification and H.265 in a compact design.
Read more...
---
Using ANPR to enhance security
Issue 1 2020, Duxbury Networking , CCTV, Surveillance & Remote Monitoring
Deep learning and AI-based algorithms enable ANPR cameras and their associated software to detect and recognise number plates with an extremely high level of accuracy.
Read more...
---