printer friendly version
Considering IP?
CCTV Handbook 2012
IT infrastructure
Look for end-to-end integration for best value.
The evolution to Internet protocol (IP) based networked cameras and video solutions for security surveillance and remote monitoring offers a number of benefits, not least the ability to integrate with existing systems, like access control and building management systems (BMS). In combination, these systems offer exponentially more benefits, but putting it all together smartly requires some expertise and forethought.
An integrated IP-based and networked surveillance solution allows for, among others, remote access and enhanced event management, adds flexibility, scalability and cost effectiveness. While you want to be sure to do a thorough job of the integration and networking, the intelligence that is built into the system is key.
Smarts needed
It is important to understand current and potential future organisational needs. Depending on the size and type of business – retail, transport, corporate office building – different specialised surveillance options may be required. A sophisticated system with incident triggered responses may work for one organisation while another simply wants intrusion detection; an organisation with lots of cameras may want a hosted video monitoring and recording service with video analytics, while another would want a stand-alone system. Whatever the requirement, when integrated with other systems, say access control, capabilities will be considerably enhanced.
For example, a camera in a specific area can be configured to start recording on a certain event such as the temperature in a data centre exceeding a threshold, someone entering a high risk area, or a fire alarm being set off.
Hybrid systems
Because it makes economic sense – IP cameras remain expensive – many organisations are choosing to migrate to a networked solution, making use of hybrid systems to maximise their investment in existing analogue cameras.
Transitioning to an IP-based networked system requires the use of a video encoder or server to digitise images and make them available on the IP network. This means they can be accessed via a PCs or other device with a Web browser in real-time. Digital images, which are infinitely more searchable than those stored on a digital video recording (DVR), can be saved on the device or on the network.
As organisations expand their surveillance system, they typically acquire IP-based cameras. These can easily be added to the network and come with the advantage of being able to be moved around easily as needs change, and use Power over Ethernet (PoE) – i.e., they can be powered by the same network on which they send and receive data, lowering costs.
Another issue is security – as with any IP network, data transmission from security cameras must be secured. They are vulnerable if a public system rather than a private LAN is used. A hosted solution may be the answer.
Integration
A single supplier that can do the design, configuration, installation, integration, hosted monitoring and storage would be ideal. Find a service provider who has insight into not just security solutions but enterprise systems.
A big driver at present is integration of lighting and access control systems into building managements systems to lower energy use. The control of these systems is consequently becoming more centralised. Surveillance systems are increasingly being leveraged within these systems to add value in addition to fulfilling a safety, risk management and security function. Knowing how these systems can be used means you can configure them to deliver maximum benefits.
And of course there are other benefits to a single provider. By making use of a single provider for network and server infrastructure, telephony, security and facility management systems, for example, installations are easier and more cost effective, troubleshooting is simplified, networks are rationalised and their use is intelligently prioritised and maximised. However, there are few providers out there with this breadth of knowledge or service capacity.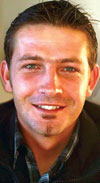 Johan Roux.
For more information contact Jasco, +27 (0)11 266 1500, jroux@multivid.co.za, www.jasco.co.za
Credit(s)
Further reading:
Video surveillance multicast networks made easy
Issue 1 2020, Duxbury Networking , IT infrastructure
Many businesses are struggling to realise the full potential of modern video surveillance technology due to limitations of the underlying network.
Read more...
---
Three data protection predictions for 2020
Issue 1 2020 , IT infrastructure
Byron Horn-Botha from Arcserve Southern Africa relates the company's top three data predictions to be on the alert for in 2020.
Read more...
---
An open foundation for 2020
Issue 1 2020 , IT infrastructure
The migration to open hybrid cloud technologies will be the way to go as we head into the new decade.
Read more...
---
Will 5G be the answer to all prayers?
Issue 1 2020 , IT infrastructure
There is a lot of understandable confusion about the role Wi-Fi will play once 5G arrives, and how they might work together.
Read more...
---
So what is 5G?
Issue 1 2020 , IT infrastructure
With all the noise about 5G, Hi-Tech Security Solutions asked Deon Geyser, head of the Southern Africa sub region at Nokia for some insights.
Read more...
---
Duxbury Networking launches Solar Switch
November 2019 , IT infrastructure, Products
Duxbury Networking has launched its Solar Switch with tailored capabilities for applications in less-accessible areas where electricity is not available or not reliable.
Read more...
---
8-port PoE managed switch
November 2019, Regal Distributors SA , IT infrastructure
The NW101-7 is an 8-port PoE managed gigabit network switch capable of supporting 4K high-definition video transmission.
Read more...
---
4-ports industrial PoE managed switch
November 2019, Regal Distributors SA , IT infrastructure
The NW100-3 is a 4-port industrial full gigabit PoE wall-mount gigabit managed network switch with 1 x 60 W and 3 x 30 W PoE ports capable of supporting 4K high-definition video transmission.
Read more...
---
Mobile shredding plant simplifies secure data destruction
November 2019 , IT infrastructure
Companies no longer need to take unnecessary risks when disposing of their IT assets, they can now destroy digital data before it leaves their premises.
Read more...
---
Lightest notebook with 10th-gen processors
November 2019 , IT infrastructure
Dynabook Europe has announced the Portégé X30L-G, the lightest 13,3-inch business laptop with Intel 10th generation processors.
Read more...
---