printer friendly version
Balancing innovation and implementation
CCTV Handbook 2012
CCTV, Surveillance & Remote Monitoring
I recently attended a CCTV User Group Conference in Manchester, UK and was highly impressed by the delivery of a number of 'Technology Innovation' awards that were given to various town centre sites that were members of the User Group. This recognition included efforts in the implementation and testing of technologies such as video analytics, camera mapping, mobile cameras and CCTV strategy. It showed that the field of CCTV is definitely moving forward and that there are exciting developments in the area.
A visit to the Manchester City control room demonstrated that these awards were for real progress and efforts and not just token emblems. Conversely, the conference also showed that there are still definite limitations to new technology and often it is over-hyped and oversold. Limitations were mentioned even by the innovation award winners about what systems were capable of doing. The conference also showed that even current technology was often not delivering on what it was capable of.
This was attributed to issues in installation, implementation and operation. It was also clear that ignoring people as part of the solution was a frequent problem, and that claims of removing or replacing personnel with things such as intelligent analysis were not just wrong, but could actually lead to more work being needed from people.
Technologies such as video analytics, IP-based systems, and DVRs are all major steps forward for CCTV. However, warnings were given by a number of speakers about the choice of technology and the need for thorough operational testing, effective implementation, training, appropriate use of information, and how the technology can affect the quality of decision making and information flow. For example, Dannie Parks from West Midlands Police highlighted concerns about the retrieval of IP data under some scenario conditions where high loads were put on transmission systems that were designed to work under everyday conditions rather than emergency scenarios.
Ray Stead in an operational test of video analytics in Portsmouth found that "it did not predict behaviour of any type" as claimed, but on the other hand things like movement detection highlighted a number of activities in Portsmouth in the late night hours that proved interesting for management.
Colin Greene, together with other CCTV design specialists made the point that digital CCTV does not make getting picture quality easier, and in fact can make it more difficult if the design and installation are not done properly. The specialists made the point that many clients are not getting 60% of the potential quality of what their current CCTV system is capable of delivering.
Perhaps one of the most appropriate comments to put things in context was made by Mick Neville, a Deputy Chief Inspector at the specialist Visual Images Identification and Detections Office (VIIDO). He made the comment that "If you blow all your budget on the equipment you are mad, because it does not solve the problem." With responsibility for maximising use of CCTV and other evidential images, Neville noted that one particular officer was responsible for 4% of all IDs made from the video, continuing to note that if all the personnel had the same perform­ance, it would account for over 100% of images identified.
He and other speakers made a number of other points around the needs for training and equipping people to deal effectively with CCTV. This included training for lawyers, CID officers etc. and a focus on forensic use of CCTV. This highlights the major themes that technology strategy needs to be developed in conjunction with a manning and training strategy, and needs to be thoroughly operationally tested in actual world conditions.
As important in my view, is that the implications of the introduction of the technology need to be carefully thought through. Often the technology leads to other issues that will affect performance, and it is only when the systems are in place that there is the realisation that the environment, people, social dynamics, and procedures fundamentally affect what the technology is capable of accomplishing.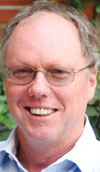 Dr Craig Donald is a human factors specialist in security and CCTV. He is a director of Leaderware which provides instruments for the selection of CCTV operators, X-ray screeners and other security personnel in major operations around the world. He also runs CCTV Surveillance Skills and Body Language, and Advanced Surveillance Body Language courses for CCTV operators, supervisors and managers internationally, and consults on CCTV management. He can be contacted on +27 (0)11 787 7811 or craig.donald@leaderware.com
Credit(s)
Further reading:
Drones and cybersecurity?
October 2019 , CCTV, Surveillance & Remote Monitoring
Hacker drones can eavesdrop electronically on conversations, can perform network attacks, or can create fake wireless access points.
Read more...
---
Body-worn cameras transforming security
October 2019 , CCTV, Surveillance & Remote Monitoring, Security Services & Risk Management
Police Service Northern Ireland now has over 7 000 officers using 2 500 cameras covering approximately 173 000 incidents each year.
Read more...
---
Camera Selection Guide 2019
CCTV Handbook 2019 , CCTV, Surveillance & Remote Monitoring
The Camera Selection Guide 2019 includes a range of IP, analogue, thermal and speciality cameras aimed at a broad range of surveillance functions.
Read more...
---
Intelligent analytics and the brains to match
September 2019, Bosch Building Technologies , CCTV, Surveillance & Remote Monitoring, Integrated Solutions
What if the brains behind our security cameras could be trained to improve their cognitive ability to pay attention, learn, and problem-solve according to specific rules and situations?
Read more...
---
AI-powered autonomous Drone-in-a-Box
September 2019 , CCTV, Surveillance & Remote Monitoring, Integrated Solutions
Organisations in the mining, energy and industrial, oil and gas, ports and terminals sectors can optimise security and business operations, whilst reducing risks and operational costs
Read more...
---
Cybersecurity for video surveillance systems
September 2019, Mobotix , Cyber Security, CCTV, Surveillance & Remote Monitoring
Video surveillance systems are increasingly accessible over any IP network, which has led to the rise of potential cyberattack.
Read more...
---
What are the cybersecurity issues in video surveillance?
November 2019, Axis Communications SA , Editor's Choice, CCTV, Surveillance & Remote Monitoring, Cyber Security
he importance of the data captured by surveillance cameras – and what can be done with it – has led to a new breed of cybercriminals, looking for insights to steal and sell.
Read more...
---
The safe city and its need for interoperability
November 2019 , Integrated Solutions, CCTV, Surveillance & Remote Monitoring
Interoperability continues to present one of the greatest challenges, particularly with video management systems, video recording devices and cameras.
Read more...
---
Big data operational and management requirements
November 2019, Leaderware , Editor's Choice
Big data offers huge advantages in enhancing or augmenting data, giving it added meaning and context, creating a broader perspective in which to view things, and adding to the value of data.
Read more...
---
A platform approach to safer and smarter cities
November 2019, Milestone Systems , CCTV, Surveillance & Remote Monitoring
Selecting the right platform to manage the vast data collected from smart and safe cities is critical to the ultimate success of the project.
Read more...
---