printer friendly version
Storage, management, guarding
March 2012
News
Welcome to the March issue of Hi-Tech Security Solutions. In this issue we run our annual DVR/NVR review (a little earlier in the year than usual) and it seems there is still a lot of competition out there for these storage devices.
One of the interesting things about NVRs and DVRs is that they are by no means the only storage mechanisms for surveillance. As you will see in the introduction article 'DAS, NAS, SAN,RAID, - who cares?', the storage market is far broader than traditional video recorders. We plan to introduce new categories next year to better reflect the changes. Of course, these SAN/NAS/DAS solutions are better suited for larger installations, so the DVR/NVR manufacturers are not hanging up their spurs just yet.
Management complexities
We also dip our toe into the massive pool that is security management platforms. We wanted to produce an overview of this market and look at some of the products available. Needless to say, we soon realised that we could only scratch the surface. Management platforms are a complex topic to tackle so I guess we will have to keep scratching. Nonetheless, I hope you enjoy reading our first scratch.
Guarding
If you listen to some people in the security technology sector, you would be forgiven for thinking they expect guards to become relics of the past by next week. As the second largest industry in South Africa, I am pretty sure that will not happen and we take a look into what is happening in the guarding world as well.
Guards are not going anywhere, but it is surprising how technology is taking its place in the guarding market, sometimes replacing guards, but more often enhancing and supporting the human function to deliver a better service to the customer. It is an interesting combination, but one that delivers far better results when integrated effectively.
E-mail news
For those of you that subscribe to our Hi-Tech Security Solutions e-zines, you will have noticed that we have redesigned them to be easier to read and with fewer articles in each e-zine. We have also increased the frequency to two per week to ensure you keep up to date with the latest happenings in the security world.
If you have any suggestions on what we can do to better serve you with our e-zines, please e-mail me at [email protected] and let me know. Also, if you are not a subscriber, send me an e-mail and we will put you on the list. (It is easy to unsubscribe so do not worry about being spammed.)
Also, please join our group on LinkedIn, unsurprisingly it is called the Hi-Tech Security Solutions group. And please get involved in the discussions. Other than that, enjoy the March issue and if you have any ideas on what we need to include in our CCTV Handbook 2012, drop me an e-mail.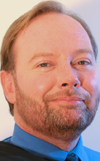 Andrew Seldon, editor
Credit(s)
Further reading:
StorONE eliminates capacity-based pricing, offers per-drive pricing model
News
StorONE announced a new pricing model that enables customers to scale for free, driven by a significant software update to the StorONE Storage Engine.
Read more...
---
Axis sets science-based targets for reducing emissions
Axis Communications SA News
Axis Communications has committed to set company-wide emissions reduction targets in line with the Science Based Targets initiative (SBTi), which aims to drive ambitious climate action across the private sector globally.
Read more...
---
Cybereason expands presence across sub-Saharan Africa
News Cyber Security
Cybereason has appointed Chantél Hamman as its new channel director focused on growing the company's presence across sub-Saharan Africa.
Read more...
---
Duxbury awarded Axis SA Distributor of the Year
Duxbury Networking News CCTV, Surveillance & Remote Monitoring
Axis Communications held its Annual Partner Awards on 1 July 2022 to celebrate and acknowledge the efforts of Axis' partners by awarding them for key projects and achievements throughout the year.
Read more...
---
inq. acquires Enea Edge IP for edge orchestration capability
News
inq., a global edge solutions provider, announced an agreement with Enea AB to license the Enea Edge intellectual property through a perpetual software development licence.
Read more...
---
Add a mobile punch to payroll
News
Econz Wireless has appointed 4Sight Holdings as a distributor of its products throughout the Middle East, Central Europe and Africa regions.
Read more...
---
How deepfakes attack business and how to combat them
News
The FBI recently announced that more companies have been reporting people applying for jobs using deepfaked, video, images, recordings and stolen identities pretending to be someone else to get a remote IT position.
Read more...
---
Liquid launches Africa's first Cyber Security Fusion Centre
News
Liquid Cyber Security, a business of Cassava Technologies, recently launched the first of its matrix of Cyber Security Fusion Centres in Johannesburg, South Africa.
Read more...
---
Passion, drive and hard work
Technews Publishing Editor's Choice CCTV, Surveillance & Remote Monitoring Security Services & Risk Management
Colleen Glaeser is a leader in the security market, having made her mark in the male-dominated security industry through determination and hard work, along with a vision of making the world a safer place.
Read more...
---
Are you your insider threat?
Technews Publishing Editor's Choice Security Services & Risk Management Commercial (Industry)
Insider threats are a critical aspect of risk management today, but what happens when it is the owner of the company acting fraudulently and making sure none of his staff can catch him?
Read more...
---