printer friendly version
It is about business value
Access & Identity Management Handbook 2012
News
Welcome to the Access & Identity Management Handbook for 2012. We have managed to collect a range of interesting articles dealing with the access and identity market today, backed up by a number of case studies reflecting what companies are doing in the real world.
Sadly, for those of us who love technology, there are few companies on the bleeding edge of access and identity management these days. It seems that while companies are investing in access technologies such as biometric readers, most of them are only doing it where the business case makes sense and the decision makers can see the value.
The reality is that while biometrics is still growing, there is no end in sight for
card-based technologies, especially when one considers what you can do with smartcards and the different applications you can install on a single card. Is it a factor of the cost of biometrics or an economy that nobody really trusts? On the other hand, is it simply people sticking with what they know because biometrics seems like too much trouble?
This is one of the main topics in our annual Access & Identity Management round-table held a few weeks ago (see 'Integration rules'). While all the people taking part could talk about cool technologies and groundbreaking research, the fact is they have to deal with a reticent market that, on the whole, is not prepared to be the company that puts new technologies through its paces.
That is not to say there are not new technologies worth talking about. In the field of near-field communications (NFC), we were first introduced to a new technology at IFSEC that will combine your cellphone with your access credentials (there is a brief introduction in 'Phone for access'). Instead of a card, you hold your phone near a reader and identify yourself in that way. It will be interesting to see if employees are as careless with their cellphones as they are with their access cards.
We also delve into the murky world of identity management ('Identity and access management in the cloud'), which, sad to say is still seen as an 'IT thing'. There is no doubt it is a complicated field, but centralising your identity and access seems to be a logical step. There is also an eye-opening article highlighting the weaknesses in our logical access control (page 39).
On the topic of logical, we also introduce a new concept of identity control ('Losing control'), which tries to do just that. Using a single credential, your employees should gain access to the building as well as the logical assets they are entitled to. We will let you decide if it is the future or one of those 'let us see how it pans out' things.
We also decided to include a few technology snippets at the end of the handbook to give readers an idea of what is available. As usual, we had too much technology and not enough space to give everyone a voice. Keep an eye on our e-zines and website (www.securitysa.com) to keep in the loop.
Then we have our case studies. The reasoning behind including so many case studies is to leave the theory, opinions and trends behind and take a look at what is happening in the real world. It is easy enough for vendors to talk the talk, but it is the customers who decide what walks at the end of the day.
I hope you find value in this year's handbook. As always comments, criticisms and suggestions for next year are welcome at andrew@technews.co.za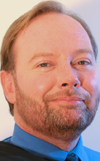 Credit(s)
Further reading:
Securing perimeters of secure locations
November 2019, Axis Communications SA, Modular Communications, Hikvision South Africa, Nemtek Electric Fencing Products, Technews Publishing, Stafix , Government and Parastatal (Industry), Perimeter Security, Alarms & Intruder Detection, Integrated Solutions
Hi-Tech Security Solutions asked a number of companies offering perimeter security solutions for their insights into protecting the boundaries of national key points.
Read more...
---
Plan your media strategy with Technews Publishing
October 2019 , News
Dear Marketer, Have you ever looked back on a year and wondered how you survived it? For the majority of South Africans, 2019 started benignly enough, cosily wrapped in the blanket of Ramaphoria that ...
Read more...
---
The Open Security & Safety Alliance celebrates first anniversary
October 2019 , News
Membership triples within first 12 months; ongoing industry work reduces market fragmentation and friction across security and safety landscapes.
Read more...
---
AWS launches Equity Equivalent Investment Programme
October 2019 , News
Amazon Web Services launches Equity Equivalent Investment Programme with the department of trade and industry to help more South African businesses to innovate.
Read more...
---
2020 Residential Estate Security Conference in KZN
October 2019, Technews Publishing , News, Residential Estate (Industry)
Meeting the residential security challenges in 2020 and beyond: Hi-Tech Security Solutions will host the Residential Estate Security Conference 2020 in Durban on 12 March 2020.
Read more...
---
Kaspersky uncovers zero-day in Chrome
October 2019, Kaspersky , News, Cyber Security
Kaspersky's automated technologies have detected a new exploited vulnerability in the Google Chrome web browser.
Read more...
---
Drones and Digital Aviation Conference
October 2019 , News, Conferences & Events
Drones have opened airspaces for everyone in ways that humans had not imagined; to the extent that there is a drone to almost every kind of problem on earth. Drones already have the ability to increase ...
Read more...
---
Looking ahead with mobile access technologies
Access & Identity Management Handbook 2020, Technews Publishing, HID Global, dormakaba South Africa, Salto Systems Africa, Suprema, Gallagher , Access Control & Identity Management, Integrated Solutions
Given the broad use of smartphones around the world and the numerous technologies packed into these devices, it was only a matter of time before the access control industry developed technology that would ...
Read more...
---
The security of biometrics
Access & Identity Management Handbook 2020, ViRDI Distribution SA, IDEMIA , Technews Publishing, Suprema , Access Control & Identity Management
Hi-Tech Security Solutions asks whether your personal biometric data is safe from prying eyes.
Read more...
---
A picture spoofs a thousand cameras
Access & Identity Management Handbook 2020, NEC XON, Hikvision South Africa, Technews Publishing , Access Control & Identity Management
Hi-Tech Security Solutions looks into the reliability and effectiveness of facial biometrics as well as the concerns about privacy.
Read more...
---