printer friendly version
It is about business value
Access & Identity Management Handbook 2012
News
Welcome to the Access & Identity Management Handbook for 2012. We have managed to collect a range of interesting articles dealing with the access and identity market today, backed up by a number of case studies reflecting what companies are doing in the real world.
Sadly, for those of us who love technology, there are few companies on the bleeding edge of access and identity management these days. It seems that while companies are investing in access technologies such as biometric readers, most of them are only doing it where the business case makes sense and the decision makers can see the value.
The reality is that while biometrics is still growing, there is no end in sight for
card-based technologies, especially when one considers what you can do with smartcards and the different applications you can install on a single card. Is it a factor of the cost of biometrics or an economy that nobody really trusts? On the other hand, is it simply people sticking with what they know because biometrics seems like too much trouble?
This is one of the main topics in our annual Access & Identity Management round-table held a few weeks ago (see 'Integration rules'). While all the people taking part could talk about cool technologies and groundbreaking research, the fact is they have to deal with a reticent market that, on the whole, is not prepared to be the company that puts new technologies through its paces.
That is not to say there are not new technologies worth talking about. In the field of near-field communications (NFC), we were first introduced to a new technology at IFSEC that will combine your cellphone with your access credentials (there is a brief introduction in 'Phone for access'). Instead of a card, you hold your phone near a reader and identify yourself in that way. It will be interesting to see if employees are as careless with their cellphones as they are with their access cards.
We also delve into the murky world of identity management ('Identity and access management in the cloud'), which, sad to say is still seen as an 'IT thing'. There is no doubt it is a complicated field, but centralising your identity and access seems to be a logical step. There is also an eye-opening article highlighting the weaknesses in our logical access control (page 39).
On the topic of logical, we also introduce a new concept of identity control ('Losing control'), which tries to do just that. Using a single credential, your employees should gain access to the building as well as the logical assets they are entitled to. We will let you decide if it is the future or one of those 'let us see how it pans out' things.
We also decided to include a few technology snippets at the end of the handbook to give readers an idea of what is available. As usual, we had too much technology and not enough space to give everyone a voice. Keep an eye on our e-zines and website (www.securitysa.com) to keep in the loop.
Then we have our case studies. The reasoning behind including so many case studies is to leave the theory, opinions and trends behind and take a look at what is happening in the real world. It is easy enough for vendors to talk the talk, but it is the customers who decide what walks at the end of the day.
I hope you find value in this year's handbook. As always comments, criticisms and suggestions for next year are welcome at [email protected]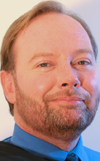 Credit(s)
Further reading:
IziCash awarded membership by CIT Association of SA
News
IziCash Solutions, a provider of cash logistics and cash management services to the retail and banking sector, has become a member of CITASA, the Cash-In-Transit Association of South Africa.
Read more...
---
22 TB hard drives from WD
News
Western Digital extends HDD technology and areal density leadership across smart video, network attached storage (NAS) and IT/data centre channel segments.
Read more...
---
From the editor's desk: Maybe I'm too old?
Technews Publishing News
There are many companies these days touting their ability to securely authenticate people via mobile devices (or selfies), claiming that it is secure and easy. Some banks are even allowing people to ...
Read more...
---
ADI Expo Limited Edition 2022
ADI Global Distribution News
ADI South Africa, with its leading suppliers from across the video, intrusion and access control industries, is once again hosting its annual ADI Expo in September.
Read more...
---
Hikvision integration with Page Automation
Hikvision South Africa News
Hikvision has announced the integration of its MinMoe Face Recognition terminals and its Hik-ProConnect online device and service management platform with Page Automation's SmarTTime software.
Read more...
---
ESDA's annual charity fundraiser
ESDA (Electronic Security Distributors Association News Conferences & Events Associations
The ESDA Annual Charity Fundraiser, part of the Electronic Security Distributors Association's Golf Day, will take place at Benoni Lake Golf Course on Wednesday, 21 September 2022.
Read more...
---
Gallagher launches Tech Talk
Gallagher News Access Control & Identity Management Perimeter Security, Alarms & Intruder Detection
Gallagher has announced the launch of its new Security in Focus podcast series called Tech Talk, hosted by chief technology officer Steve Bell.
Read more...
---
IDEMIA and Ideco demonstrate their value stacks
Technews Publishing Ideco Biometrics IDEMIA Conferences & Events Access Control & Identity Management News
Ideco and IDEMIA recently hosted a travelling show where attendees were given an update on the companies, as well as the full value stack they offer.
Read more...
---
Sustainability, trust and predictability
Technews Publishing Bosch Building Technologies Conferences & Events CCTV, Surveillance & Remote Monitoring News Integrated Solutions
The future for Bosch Building Solutions is focused on predictive solutions based on sustainability and trust in an AIoT world of cloud services.
Read more...
---
Networked devices increase cyber risks for building systems
Technews Publishing News
Building managers need an integrated approach with IT professionals and clear lines of responsibility to ensure optimal facilities management and cybersecurity.
Read more...
---