printer friendly version
Give your pixels a job description
October 2011
News
Following on last month's comment on gigapixel, Niall Beazley from Vision Catcher replied with the following (the e-mail has been shortened):
"I smiled when I saw your editorial comment on the growing interest in pixel densities and what can be done. Truly amazing technologies, however, not all technologies are the same and it is very important that the client understands what he really wants. As per previous articles, Rob Anderson's comments on 'give a camera a job description' is the first question that needs to be asked.
"As a matter of fact, the use of gigapixel wide area surveillance and gigapixel photography is fine if there is complete continuity of coverage of the area being viewed.
"The vote for the use of a gigapixel offering is purely relevant to the requirement and the frame rate employed. Normally any object or person needing identification within the field of view (FOV) cannot move quickly enough to get through the FOV within the frame rate even if it is at two or three seconds per frame, and is therefore captured and probably identified. It should be noted that the larger megapixel cameras offered within the security environment provide frame rates as follows; current 10 MP offer up to 6 fps and the 16 MP up to 3 fps. The illustrious new entry to the market, Arecont's 20 MP surround view panoramic 180 or 360 camera provides the highest frame rate for its class at over 11 fps. The key to this relevancy of requirement, is that in a cash counting scenario a frame rate of anything less than real time, 25-30 fps, will be insufficient and therefore a gigapixel offering a complete waste of time.
"I suspect that some of the images shown on the various websites are taken using scanning techniques or with multiple cameras to stitch together an overview image that is compelling and impressive. In the first scenario, if the camera is moved to a new field of view and the images stitched together then by virtue of the camera moving information must be lost as per PTZ footage. The second scenario would provide full coverage and continuous live/recorded footage, however the cost of implementation might well be prohibitive to the whole concept.
"What is clear is that there are some amazing technologies available. Understanding how to apply these technologies and what the end result might be are as important as giving the camera its job description and setting it up to do the job it is required for. This will result in a happy client and recorded footage admissible in a court of law and therefore capable of telling the real story."
Social media
Did you know Hi-Tech Security Solutions now has its own Facebook page? You can find us at https://www.facebook.com/pages/Hi-Tech-Security-Solutions/246894392008979 - why it is so complicated is another matter. Or you can just search for us. Feel free to keep up with the latest happenings and post your own views. And in case you did not know, we are also on Twitter (@HiTechSecurity_).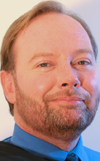 Andrew Seldon
Credit(s)
Further reading:
StorONE eliminates capacity-based pricing, offers per-drive pricing model
News
StorONE announced a new pricing model that enables customers to scale for free, driven by a significant software update to the StorONE Storage Engine.
Read more...
---
Schneider Electric launches training course
Training & Education News
Schneider Electric launches training course through Trace Academia app with the aim of reaching millions of African youths.
Read more...
---
Axis sets science-based targets for reducing emissions
Axis Communications SA News
Axis Communications has committed to set company-wide emissions reduction targets in line with the Science Based Targets initiative (SBTi), which aims to drive ambitious climate action across the private sector globally.
Read more...
---
Cybereason expands presence across sub-Saharan Africa
News Cyber Security
Cybereason has appointed Chantél Hamman as its new channel director focused on growing the company's presence across sub-Saharan Africa.
Read more...
---
Duxbury awarded Axis SA Distributor of the Year
Duxbury Networking News CCTV, Surveillance & Remote Monitoring
Axis Communications held its Annual Partner Awards on 1 July 2022 to celebrate and acknowledge the efforts of Axis' partners by awarding them for key projects and achievements throughout the year.
Read more...
---
inq. acquires Enea Edge IP for edge orchestration capability
News
inq., a global edge solutions provider, announced an agreement with Enea AB to license the Enea Edge intellectual property through a perpetual software development licence.
Read more...
---
Add a mobile punch to payroll
News
Econz Wireless has appointed 4Sight Holdings as a distributor of its products throughout the Middle East, Central Europe and Africa regions.
Read more...
---
How deepfakes attack business and how to combat them
News
The FBI recently announced that more companies have been reporting people applying for jobs using deepfaked, video, images, recordings and stolen identities pretending to be someone else to get a remote IT position.
Read more...
---
Liquid launches Africa's first Cyber Security Fusion Centre
News
Liquid Cyber Security, a business of Cassava Technologies, recently launched the first of its matrix of Cyber Security Fusion Centres in Johannesburg, South Africa.
Read more...
---
Passion, drive and hard work
Technews Publishing Editor's Choice CCTV, Surveillance & Remote Monitoring Security Services & Risk Management
Colleen Glaeser is a leader in the security market, having made her mark in the male-dominated security industry through determination and hard work, along with a vision of making the world a safer place.
Read more...
---