printer friendly version
Lest we forget the legalities
May 2011
News
In the last issue we covered a few cool products from SpyCatcher. While the products we mentioned were all fantastic for having fun, we forgot to mention that there could be legal issues with covert surveillance in certain instances. For some it might be obvious that you cannot just go spy on anyone unless you work for a certain political party, but for others, perhaps not.
We were reminded of this fact in the following letter from Steve Whitehead of Eavesdropping Detection Solutions, a company that has been in Hi-Tech Security Solutions on a number of occasions. The moral of the story, be careful when using products like these and get legal advice if you plan to use the surveillance for anything.
Thanks to Steve for the reminder.
Letter to the editor
Dear Andrew,
I am writing about the article, 'You are Big Brother'. It is always nice to know what is on the market and the wide range of devices described, again illustrate how easy it is to eavesdrop on conversations.
According to your article, SpyCatcher SA spoke to you about its range of surveillance products that the ordinary citizen "can access and easily use". The company also sells the stock via its website.
I think your article should have pointed out that it is illegal for ordinary citizens to use any of the devices mentioned in the article to monitor conversations without someone's permission. The penalties are also severe if found guilty.
According to Section 2 of the Regulation of Interception of Communications and Provision of Communication-related Information Act No 70 of 2002 that came into effect on 22 January 2003, "no person may intentionally intercept or attempt to intercept, or authorise or procure any other person to intercept or attempt to intercept, at any place in the Republic, any communication in the course of its occurrence or transmission".
There are several exceptions to the prohibition in section 2. You may intercept a conversation of which you are a party and there are a number of exceptions for government officials investigating crime. Workplace monitoring can also take place where crime is suspected, but again subject to a number of conditions. Any form of workplace monitoring should also be described in the employee contract and a company's communication policy.
The act further says that any person who intentionally intercepts or attempts to intercept a communication, save for the exceptions, is guilty of an offence which carries a fine of R2 million or imprisonment of up to 10 years.
From an operational point these devices are very easy to identify and to locate during a professional TSCM sweep.
Regards
Steve Whitehead
Eavesdropping Detection Solutions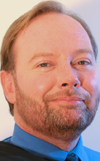 Andrew Seldon, editor
Credit(s)
Further reading:
Online fleet management system
Issue 1 2020 , News
Fleet Domain's online Fleet Management Information System is reducing operating costs and improving safety for South African logistics firms.
Read more...
---
Digital insurance bundle for assets and devices
Issue 1 2020 , News
My CyberCare is a specialist provider of personal, and SMME online cyber insurance, cyber detection and cyber monitoring solutions for both local and global consumption.
Read more...
---
IDEMIA to supply Morocco's national electronic ID cards
Issue 1 2020, IDEMIA , News
IDEMIA will supply Morocco with national electronic ID cards and introduce a secured digital identity online services platform.
Read more...
---
Rockwell Automation to acquire Avnet
Issue 1 2020, Rockwell Automation , News
Rockwell Automation announced it has signed an agreement to acquire privately held Avnet Data Security, an Israeli-based cybersecurity provider with over 20 years' experience providing cybersecurity services.
Read more...
---
The instruments for investigation
Issue 1 2020, Technews Publishing , Security Services & Risk Management
Regardless of the reason for investigation, the investigation is only as good as the investigators.
Read more...
---
Do we really want simplicity?
Issue 1 2020, Technews Publishing , News
Everything today has to be simple, easy and fast. Even access to your bank account has to fit these adjectives and banks spend significant time and money trying to ensure their web and mobile interfaces ...
Read more...
---
Longse Distribution to become LD Africa
Issue 1 2020, LD Africa , News
Brendon Whelan, sales manager for Longse Distribution, announced that the company officially changed its name to LD Africa as of 20 January 2020.
Read more...
---
Three expos in one
Issue 1 2020 , News
Looking ahead to 2020 Vision: combined Securex South Africa, A-OSH EXPO and Facilities Management Expo 2020 promises to be even bigger and better.
Read more...
---
Security events you can't miss in 2020
Issue 1 2020, Technews Publishing , News
Hi-Tech Security Solutions will host a number of focused events in 2020 to highlight the latest in security technology and the operational benefits they deliver.
Read more...
---
David Shapiro to chair ESDA
Issue 1 2020, ESDA (Electronic Security Distributors Association , News
The Electronic Security Distributors' Association (ESDA), established in 1989, has elected David Shapiro as its chairperson for 2020.
Read more...
---