printer friendly version
A bit of this and that
April 2011
News
Welcome to the CCTV Handbook 2011, brought to you by Hi-Tech Security Solutions.
When it comes to surveillance, humans have a bad reputation. Statistics often quoted, or perhaps the appropriate term is misquoted, say that after 20 minutes of staring at a video wall (or is it 30 minutes, how about 40?), people miss most of the action. And when it comes to action, it could be anywhere between 40% to 80% that goes missing after the particular time limit has passed.
I am sure there is a real bit of statistical evidence that supports some of the figures quoted, but the numbers are just too juicy for intelligent analytics sales people to ignore. The common sales pitch is, "you know your operators miss much of the action, so rely on technology instead".
Our Q&A on analytics will show that while analytics is a growing field and getting better all the time, it is still not at a place where it can be 100% relied upon. Perhaps the answer is to take more care in selecting and training your operators. Getting the cheapest body you can find and slapping it behind a video wall is not going to do your company or your customer any long-term favours, nor is skimping on the training budget.
That is not to say there is not a balance in offering the optimal use of technology and people to achieve an effective surveillance solution. There definitely is, but there is no set formula defining how to achieve this. And this is the hard part for customers; the formula for your company is unique to the requirements and threats facing each business. The time and money spent setting up surveillance in a casino is vastly different to that of a manufacturing plant.
The selection of technology is also different for each situation. Some installations may call for the latest in IP video solutions with intelligent analytics and all the bells and whistles. Others may deliver the required goods with old-fashioned analogue products. And on the topic of analogue, the HDcctv Alliance will probably ensure that good-ol' analogue remains on the scene for much longer than anyone likes to admit. Analogue products are supposedly going to be cheaper and faster than their IP counterparts; that has to hurt.
In this year's edition of the CCTV Handbook, we take a look at a range of issues in the surveillance market. We start with a look at what some of the major players in South Africa expect to see happening, move on to discussions on analytics, hybrid technology and even the fast growing thermal market. Then we have opinions from a number of players before we get into the juicy stuff and start looking at case studies of where and how surveillance solutions have made an impact in the real world.
As always, your comments and suggestions on how to improve the handbook, including what topics we should include or exclude in the next publications are always welcome. The e-mail address is andrew@technews.co.za
Enjoy the CCTV Handbook 2011.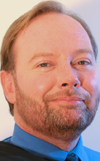 Andrew Seldon, editor
Credit(s)
Further reading:
TAPA: The role of an effective treasury function in business risk management
June 2019, Technews Publishing , News
Neil Le Roux, the Founder of Diligent Advisors will speak at the TAPA SA (Transported Asset Protection Association) annual conference on 26 July 2019.
Read more...
---
iLegal 2019: Enhancing and empowering your control rooms
July 2019, Technews Publishing , News, Conferences & Events
iLegal 2019 will be held on 12 September 2019 at The Rosebank Crowne Plaza in Johannesburg. iLegal is the surveillance industry's premier one-day conference hosted jointly by Hi-Tech Security Solutions and Dr Craig Donald.
Read more...
---
Residential Estate Security Conference 2019: Managing for efficiency
July 2019, Technews Publishing , News, Conferences & Events
The Residential Estate Security Conference 2019 will be held on 20 August 2019, once again at the Indaba Hotel in Fourways, Johannesburg.
Read more...
---
Spending to save
August 2019, Technews Publishing , News
As residential estates and complexes grow like weeds across South Africa, often promoting themselves as more secure than a stand-alone house, many are finding that close proximity to a neighbour or a ...
Read more...
---
Risk assessment or product placement?
August 2019, Technews Publishing, Alwinco, SMC - Security Management Consultants , Editor's Choice, Security Services & Risk Management, Residential Estate (Industry)
Hi-tech security solutions asked a couple of experts to provide estate managers and security managers with some insights into what a 'real' risk assessment includes.
Read more...
---
Renewable energy for estates and homes
August 2019, Drensky Technologies, Technews Publishing, Specialised Battery Systems , Security Services & Risk Management
While individual homeowners might choose to install solar photovoltaic (PV) systems for when there's load shedding or a power failure, for an entire estate to harness its energy requirements from solar, and particularly their crucial security systems, would require that a large area of the property be dedicated to solar panels.
Read more...
---
From the editor's desk: The difference between potential and skills
August 2019, Technews Publishing , News
This issue of Hi-Tech Security Solutions includes our annual Local Manufacturing feature and it's great to know that local security manufacturers are still going strong, even if the general manufacturing ...
Read more...
---
A customised solution for backup power
August 2019, Specialised Battery Systems , News, Integrated Solutions
Specialised Battery Systems designed and implemented a bespoke solution for Stallion Security Electronics to deploy at almost any site.
Read more...
---
Addressing risks in the healthcare sector
August 2019, Secnovate, Technews Publishing, ZKTeco , Healthcare (Industry), Security Services & Risk Management
The healthcare sector poses unique challenges and risks. Hospitals, for example, need to have a more-or-less 'open door' policy when it comes to people entering the premises and the main reception area.
Read more...
---
Patient critical – healthcare's cybersecurity pulse
August 2019, Wolfpack Information Risk , News, Cyber Security, Healthcare (Industry)
The healthcare industry has become one of the leading cybersecurity attack vectors worldwide for several reasons.
Read more...
---