printer friendly version
A bit of this and that
CCTV Handbook 2011
News
Welcome to the CCTV Handbook 2011, brought to you by Hi-Tech Security Solutions.
When it comes to surveillance, humans have a bad reputation. Statistics often quoted, or perhaps the appropriate term is misquoted, say that after 20 minutes of staring at a video wall (or is it 30 minutes, how about 40?), people miss most of the action. And when it comes to action, it could be anywhere between 40% to 80% that goes missing after the particular time limit has passed.
I am sure there is a real bit of statistical evidence that supports some of the figures quoted, but the numbers are just too juicy for intelligent analytics sales people to ignore. The common sales pitch is, "you know your operators miss much of the action, so rely on technology instead".
Our Q&A on analytics will show that while analytics is a growing field and getting better all the time, it is still not at a place where it can be 100% relied upon. Perhaps the answer is to take more care in selecting and training your operators. Getting the cheapest body you can find and slapping it behind a video wall is not going to do your company or your customer any long-term favours, nor is skimping on the training budget.
That is not to say there is not a balance in offering the optimal use of technology and people to achieve an effective surveillance solution. There definitely is, but there is no set formula defining how to achieve this. And this is the hard part for customers; the formula for your company is unique to the requirements and threats facing each business. The time and money spent setting up surveillance in a casino is vastly different to that of a manufacturing plant.
The selection of technology is also different for each situation. Some installations may call for the latest in IP video solutions with intelligent analytics and all the bells and whistles. Others may deliver the required goods with old-fashioned analogue products. And on the topic of analogue, the HDcctv Alliance will probably ensure that good-ol' analogue remains on the scene for much longer than anyone likes to admit. Analogue products are supposedly going to be cheaper and faster than their IP counterparts; that has to hurt.
In this year's edition of the CCTV Handbook, we take a look at a range of issues in the surveillance market. We start with a look at what some of the major players in South Africa expect to see happening, move on to discussions on analytics, hybrid technology and even the fast growing thermal market. Then we have opinions from a number of players before we get into the juicy stuff and start looking at case studies of where and how surveillance solutions have made an impact in the real world.
As always, your comments and suggestions on how to improve the handbook, including what topics we should include or exclude in the next publications are always welcome. The e-mail address is [email protected]
Enjoy the CCTV Handbook 2011.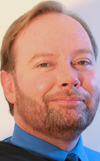 Andrew Seldon, editor
Credit(s)
Further reading:
Paxton opens first experience centre in South Africa
Paxton News Access Control & Identity Management
The new Paxton Experience Centre in Johannesburg is now open and welcoming security installers and end users who want to see Paxton's products in action.
Read more...
---
Paratus signs re-seller agreement with Starlink for Africa
News IT infrastructure
Pan-African telco and network services provider Paratus Group announced it has entered an agreement as a distributor for Starlink's high-speed services across the African continent, available immediately in Mozambique, Kenya, Rwanda and Nigeria.
Read more...
---
4IR is opportunity
News
In South Africa, digitalisation remains 'at a nascent stage' which means significant work still has to be done when it comes to addressing skills development around 4IR in the country.
Read more...
---
Five ways to reduce your cyber insurance premiums
Security Services & Risk Management News
With the global costs of cybercrime expected to soar to $13 trillion within the next five years, cyber insurance is booming as organisations try to mitigate the risk of financial losses.
Read more...
---
What South Africans need to know about smart devices
Technews Publishing Editor's Choice
We live in a world surrounded by smart devices, from our pockets to our driveways and living rooms.
Read more...
---
Client satisfaction boosted by 85% at Thungela Mine
Thorburn Security Solutions News Security Services & Risk Management Mining (Industry)
Thorburn Security, a division of Tsebo Solutions Group, has announced its recent collaboration with Kwa-Zulu Natal security company, Ithuba Protection Services, as part of its Enterprise Supplier Development (ESD) initiatives across Africa.
Read more...
---
Fidelity SecureFire steps into critical fire response space
News Fire & Safety
With the majority of fire stations around the country being crippled by a lack of resources to offer effective responses, Fidelity Fire Solutions has launched its own 'first responder' model, Fidelity SecureFire.
Read more...
---
The state of edge security report
News IT infrastructure
Edge computing has grown from being a niche use case in a handful of industries to offering a major opportunity for enterprises across industries to spread computing power around the world.
Read more...
---
CHI selects NEC XON as trusted cybersecurity partner
News Cyber Security Industrial (Industry)
CHI Limited, Nigeria's leading market player in fruit juices and dairy products, has engaged in a strategic cybersecurity partnership with NEC XON, a pan-African ICT systems integrator.
Read more...
---
Collaboration delivers integrated and holistic security
Guardian Eye CCTV, Surveillance & Remote Monitoring News Integrated Solutions
Guardian Eye and Lytehouse have partnered to integrate their speciality solutions and provide a holistic security offering that overcomes the fragmentation of security systems and services.
Read more...
---