printer friendly version
Products are irrelevant
September 2010
News
Regular readers will know we often harp on about convergence and integration. Our belief, based on customer input is that the old way of doing security in silos is on the way out and being replaced, if it has not already been replaced by integrated solutions. Moreover, the benefits of the Internet Protocol (IP) are obvious and this networking technology is quickly consuming market share; just take a look at the growth of IP or network cameras when compared to analogue sales.
The IT industry went through this cycle years ago when it was forced to stop selling products and start offering customers solutions. Today the IT industry is even further along and with cloud services becoming more realistic, it now offers customers services. Why install a big accounting system in-house when you can let someone else pay for the hardware and software, assume the responsibilities of constant maintenance of both, while you make use of the software remotely – as a service.
These services are all built on the back of an industry-wide adoption of standards, such as IP. And it is not always the best or most efficient technology that wins. And, of course, there are issues of data privacy incorporated in these services, but it seems that privacy is getting more airtime these days, but less respect.
The growth in remote monitoring services in the security industry echoes this move. As standards are adopted and customers are no longer interested in service provider A delivering a bunch of guards each morning while service provider B handles the perimeter, alarm and intrusion side of things and someone else doing the armed response service, we are seeing the security industry moving in the same direction.
Of course we will always need technology and products to work for us, but advances in technology will soon ensure that the top few products are pretty much the same except for the brand name. You can buy a Dell, HP or Acer PC these days and you get pretty much the same functionality and warranty from each. What makes the difference and will make the difference in the security world are the solutions you design for the customer.
It is the old cliché of having one number to call when something goes wrong and seeing the value in a solution or service, not just the cost of a grudge purchase. You will see traces of this growing phenomenon in various articles in this issue. I would like to hear what the various industry players think about the idea of solutions and services. Drop me a note at andrew@technews.co.za.
All the best, Terry
We recently carried a small article noting that Terry Scallan was not standing for re-election as chairman of SAIS. To end off this column, below is a note Terry sent to me thanking the industry for its support.
"To the Board of Governors, members and friends of the South African Institute of Security, I would like to thank you all for your friendship and support during my term of office as the chairman of the SAIS Board of Governors."
We wish Terry all the best. The new chairman has his work cut out for him. My suggestion is that his first order of business is to increase the amount of red wine at SAIS lunches.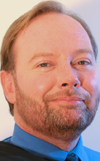 Andrew Seldon, Editor
Credit(s)
Further reading:
Prevention-first approach to cybersecurity
News Cyber Security
Check Point CEO, Gil Shwed, highlights the increasing importance of artificial intelligence in defending evolving networks and protecting against cyber threats at annual CPX 360 customer and partner event.
Read more...
---
Three new portable power stations to ease load shedding
News Security Services & Risk Management Products
EcoFlow has launched three portable power stations that provide sufficient power for consumers wherever they are; the DELTA 2 and RIVER 2 Series are feature-filled power solutions to the volatile electricity supply.
Read more...
---
UJ and Schneider Electric launch 4IR Experience Room
News
Schneider Electric and the University of Johannesburg (UJ) Faculty of Engineering and Built Environment (FEBE) have officially unveiled the 4IR Experience Room, a first for UJ and situated at the university's Auckland Park Campus.
Read more...
---
SafeCity Guarding rolls out across 14 suburbs in Johannesburg
News Security Services & Risk Management
In a major drive to provide communities across Johannesburg with additional safety, Vumacam, in partnership with Fidelity ADT and other security providers across the region, rolled out the innovative SafeCity Guarding initiative in 14 suburbs.
Read more...
---
Providing an interactive branding platform
Securex South Africa News Conferences & Events
Now in its 30th year of providing security technology and services providers with a platform for increasing their brand exposure, Securex South Africa will be held at the Gallagher Convention Centre in Midrand, from the 6th to 8th June 2023.
Read more...
---
ALX sponsored learning programmes for 2023
Training & Education News
With a mission to harness Africa's abundant human capital by developing two million ethical and entrepreneurial young leaders from the continent by 2030, ALX has launched four fully sponsored (at no cost) tech programmes for 2023.
Read more...
---
LockBit ransomware gang most apt to leak stolen victim data
News
Trellix has released The Threat Report: February 2023 from its Advanced Research Centre, combining telemetry collected from the world's largest network of endpoint protection installs and its complete XDR product line with data gathered from open- and closed-source intelligence reports.
Read more...
---
Schneider Electric is looking for your bold idea
News
Schneider Electric has launched this year's Schneider Go Green, an annual competition that invites university students from across the globe to share their ideas for innovations that can help make the world cleaner, more inclusive, and more sustainable.
Read more...
---
Keeping students, staff and communities safe
Vumacam News CCTV, Surveillance & Remote Monitoring Security Services & Risk Management
South African schools are facing increasing security challenges, making effective surveillance systems more important than ever. To address this issue, Vumacam is offering advanced security solutions with security partners, aimed at keeping students, staff, and the community safe.
Read more...
---
Arcules and IMMIX announce integration
News CCTV, Surveillance & Remote Monitoring Products
Arcules has announced that its integration with Immix Central Station and Guard Force is available. The integration provides Central Station and Guard Force users a way to manage, verify, and respond to security events, while using Arcules-managed video feeds.
Read more...
---