printer friendly version
Another dot bomb or boom?
August 2010
News
In our preparation for the convergence feature in the September issue, we have come across a strange phenomenon, a maturing market. Or at least, that is what I am told it is. It seems there is a mood in the market for consolidation and whispers of eventual stock exchange listings.
The process is eerily familiar to me as I was fortunate to be an IT journalist during the whole dotcom boom and bust a few years ago. In that scenario we saw smaller IT companies merging or being bought and amalgamated into larger enterprises with the revenue and all the good hype to list. It seems there are a few smaller security companies in the process of getting together, or at least talking about getting together with a view to listing in a few years.
Some commentators say it is a sure sign of a maturing market, while others say it is a sign of a few people with money looking to make a fast buck. The former believe it is good for the ultimate stability of the market and to remove some of the cowboys (although I am not sure that will ever happen), while the latter believe it will lead to a few collapsing entities as we saw in the dotcom era, with only a few survivors.
I do not know if we will see a spate of mergers and acquisitions, followed by listings, but there are a number of small companies in this market that do a good job that could certainly be an asset in a larger concern. Although we have already seen a company going that route in this industry, only to fall apart rather horribly in the end.
Well, whatever happens, just remember that I am more than willing to accept shares in lieu of cash bribes as I prepare for a career in South African politics.
Erratum
It appears we make graphical mistakes as well as editorial gaffs. In our June issue we carried a piece on the G2 intercom system from Comb Communications. Our artistic flair overtook us and we inadvertently printed an image of an intercom that wasn't the G2. Our apologies for the error.
And if our embarrassment is not causing enough of a red glow on the horizon, be sure to catch our fire feature in this issue. Our new writer, Allyson Koekhoven is all aflame as she looks at some of the burning issues in the minds of our local fire enthusiasts. It is sure to be a sizzling affair.
As always, any comments, criticisms and opinions are more than welcome. Send me an e-mail on andrew@technews.co.za.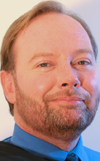 Andrew Seldon
Editor
Credit(s)
Further reading:
SABRIC annual crime stats 2019
Issue 5 2020 , News
SABRIC, the South African Banking Risk Information Centre, has released its annual crime stats for 2019
Read more...
---
From the editor's desk: We're back!
Issue 5 2020, Technews Publishing , News
Welcome to the fifth issue of 2020. If years were people, 2020 would have been hung, drawn and quartered...
Read more...
---
XtraVision moves to new premises
Issue 5 2020, XtraVision , News
Hot on the heels of the company changing hands, XtraVision, a distributor of electronic security and fire solutions in Africa and South America, has relocated.
Read more...
---
20 years of innovation in security and biometrics
Issue 5 2020, Suprema , News
Founded in 2000, Suprema has built a sales network in over 140 countries and has over 1 billion users.
Read more...
---
Fidelity ADT and Vumacam join forces
Issue 5 2020, Fidelity ADT , News
Fidelity-ADT recently partnered with Vumacam to roll out a surveillance network of cameras across a number of southern suburbs in Johannesburg.
Read more...
---
Dahua launches ECO Partner Programme
Issue 5 2020, Dahua Technology South Africa , News
Dahua Technology has launched its new technology partner programme, the Dahua ECO Partner Programme.
Read more...
---
Suprema unveils Suprema G-SDK
Issue 5 2020, Suprema , News
Suprema's latest software development kit (SDK), Suprema G-SDK, allows Suprema devices to be seamlessly integrated with third-party software.
Read more...
---
New smart alarm solution with video verification
Issue 5 2020 , News
IDS has released the 806, a new 8-zone alarm solution based on 20 years of experience and over 1,5 million IDS805 installations.
Read more...
---
From the editor's desk: Sustaining security and sanity
Residential Estate Security Handbook 2020, Technews Publishing , News
Sustainability is a critical component of almost anything in these days of a tanking economy, boosted by COVID-19, which is given further emphasis by the economy being further hammered by the 'cure' for ...
Read more...
---
Gallagher launches Command Centre v8.30
Issue 5 2020 , News
Gallagher's v8.30 release improves operator efficiency with enhancements to Command Centre Mobile and integrated third-party systems, and further supports health and safety obligations.
Read more...
---