printer friendly version
Securing rapid growth
May 2009
Access Control & Identity Management

As Hot Brands International, based in Dubai, United Arab Emirates, has seen its brand footprint grow, so have concerns about security. HBI implemented the S2 NetBox IP-based security system from S2 Security Corporation to provide a seamlessly integrated solution that would protect the company's premises, people and assets.
Hot Brands International (HBI) provides franchise and joint venture partnerships in the quick service and casual dining industries throughout the Middle East and India. HBI's growth has been exponential, and the company's numerous brands now serve more than four million meals per year in UAE, Oman, Kuwait, Qatar, India and Saudi Arabia.
As HBI transitioned from a small to a medium-sized business, the company embarked on a proactive security initiative to stay ahead of potential threats before they became real problems. With a focus on protecting the premises, people and assets, HBI began a search for a new security system that would provide a seamlessly integrated solution for several security issues.
First, HBI needed to protect the company's main facility, which, in addition to serving as corporate headquarters, is also a central warehouse for multiple food retail outlets within the UAE region and serves as the company's centre for R&D and evaluation of new brands. As a result, it is the hub of the company's valuable intellectual property.
Second, HBI wanted to improve its visitor management capabilities. Not only was the existing manual process of having employees and visitors sign in and out using a book outdated and ineffective, but HBI employees also had reported several incidents of merchants walking in off the street and into employees' offices to sell their goods. That, coupled with a few high-profile crimes in this otherwise safe area, had added to employee feelings of unease.
Third, a new security solution was needed to help the company manage employee whereabouts, both for their own protection and to ensure that the company was running at top levels of efficiency. HBI was primarily concerned about being able to locate employees throughout the facility should an emergency occur, but also wanted to ensure the accuracy of its time-and-attendance and payroll systems, and take preemptive measures to avert insider threats.

Integrating for added value
After evaluating several systems, and with the help of system integrator Ocean Computers, HBI implemented the S2 NetBox IP-based security system. Reports Marek Maitland-Walker of HBI, "What impressed us about the S2 NetBox was the fact that it was Web-enabled and browser delivered. To us, this meant we could access the system from any PC running a browser and from anywhere and were not restricted to using expensive dedicated PCs running proprietary applications. We could see that this would drastically reduce the overall cost of ownership of the system over its lifespan."
The combination of S2 Security Corporation and Ocean Computers was the foundation of this deployment's success. Maitland-Walker comments, "We were looking for an integrator that we could work closely with in order to tailor the system to meet our immediate needs and develop the system to meet our evolving requirements to match our exponential growth. Once we had selected the system that matched our requirements and an integrator that we felt we could work with we liaised closely with Ocean Computers in order determine the design criteria."
In addition to providing the access control and management capabilities HBI required, the openness of the S2 NetBox and its freely available software development kit (SDK) enabled Ocean Computers to easily integrate into existing databases, and link to the time-and-attendance system, also from Ocean Computers, to quickly provide the solution HBI was looking for.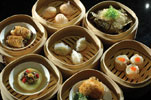 Planning for the future
Today, the new HBI security system consists of a number of doors protected from unauthorised access card readers connected to IP-enabled S2 NetBox Nodes. The nodes sit on HBI's existing network, eliminating the need to run proprietary cable throughout the facility. Employee and visitor logs have been integrated into the system, making it easier to manage the flow of people throughout the facility.
HBI was excited to learn that the design of the S2 NetBox fully IP-enabled solution means that system devices such as card access readers and cameras can be mounted remotely by just plugging them into a network point, and that, because the system is browser based, it can be managed, monitored, configured and maintained remotely. "This will enable us to meet future demands," says Maitland-Walker. "We are already considering managing the security of our retail outlets from our HQ system. Additionally, in order to meet local moral codes of conduct, we are in the process of rolling the system out to our employee villas. Under local laws, separate dwellings need to be provided for ladies and gentlemen. Additionally, within their employment contracts ladies have an enforced curfew in order to enhance their own safety. The S2 NetBox system allows us to easily install the necessary equipment and manage and monitor the movement of employees within these villas."
HBI is extremely pleased with its selection of the S2 NetBox and how easy it is to install, use and expand upon. "We not only met but exceeded our goal," says Maitland-Walker. "There is great added benefit in being able to expand the system to remotely monitor our outlets and villas. Before learning about the S2 NetBox, we did not think it would be possible or cost effective to build beyond our original plan. We now know that systems such as the S2 NetBox that are designed to work on a network offer considerable benefits that will allow us to expand the system as we continue to grow."
Challenges
* Protect employees, premises and intellectual property.
* Upgrade employee and visitor management system.
* Eliminate the need for dedicated PCs.
Key results
* IP-based system allows security manager access from any location at any time.
* Integrated logs help to track employee and visitor movement on site.
* Reduced cost of ownership over lifespan of system.
* System design support continued expansion.
For more information contact Phil Mailes, S2 Security Corporation, +44 (0) 1483 852181, phil@s2sys.com
Further reading:
The benefits of electronic visitor management
August 2019, Powell Tronics , Access Control & Identity Management, Residential Estate (Industry)
Access control is a critical aspect of estate security as it represents the controls put in place to restrict entry (and possibly exit) along the outer boundary of the location.
Read more...
---
Addressing risks by means of access control layout and design
August 2019 , Access Control & Identity Management, Security Services & Risk Management
In order to develop a suitable, practical and appropriate security system for any organisation, it is essential to first develop a master security and life safety plan strategy.
Read more...
---
Secure hands-free access
August 2019, Suprema , Access Control & Identity Management, Residential Estate (Industry)
Suprema's facial biometric terminals bring no-touch access into secure residential estates, high-rise apartments and luxury homes providing fast, easy and intuitive user authentication with the added benefit of hygiene.
Read more...
---
MorphoAccess Sigma Extreme
August 2019, IDEMIA , Products, Access Control & Identity Management
MorphoAccess Sigma Extreme from IDEMIA is a touchscreen device with multiple recognition device interfaces (NFC chip reader, PIN and BioPIN codes, contactless card readers).
Read more...
---
Outdoor access terminals
August 2019, Suprema , Access Control & Identity Management, Residential Estate (Industry), Products
Rugged, dust- and weather-proof access control solutions that provide exceptional durability in extreme conditions is a strong requirement for many residential estates.
Read more...
---
MorphoWave Compact
August 2019, IDEMIA , Products, Access Control & Identity Management
The MorphoWave Compact captures and matches four fingerprints on either the right or left hand in any direction. It is robust to environmental factors such as extreme light or dust.
Read more...
---
MorphoAccess Sigma Lite
August 2019, IDEMIA , Products, Access Control & Identity Management
IDEMIA's MorphoAccess Sigma Lite and Lite + are fingerprint access control terminals, offering time and attendance in and out function keys.
Read more...
---
Eliminating forced gate opening scenarios
August 2019, ET Nice , Home Security, Access Control & Identity Management
When activated by the gate forced open alarm feature, the transmitter transmits a wireless alarm signal up to 750 metres in any direction.
Read more...
---
IAM has business on high alert
August 2019 , Access Control & Identity Management
Identity and Access Management (IAM) is now a must in commerce and the need to protect digital assets is driving the development of solutions and widespread adoption
Read more...
---
Came acquires Turkish company Özak
August 2019, CAME BPT South Africa , News, Access Control & Identity Management
Came broadens its market horizons and signals growth and consolidation in the Middle East.
Read more...
---