printer friendly version
Do the bare security necessities
April 2009
News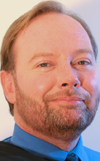 The BBC recently took a break from dishing up its usual preapproved gruel to do something interesting. The broadcaster's technology programme bought a botnet of over 20 000 infected PCs to send out spam to preset e-mail addresses, and it worked like a dream. Of course, in the real world a botnet like this could be used to send spam, distribute malware disguised as an image or launch a denial of service attack.
These PCs belonged to anonymous consumers that were not adequately protected and were not aware of the risks of certain online activities. Or they may have been aware of the risks and decided to take a chance anyway. The result is they were infected by some malware (malicious software) that gave control of the PCs to the criminals – invisible to the user and independent of whether the user wanted his/her/its (it may be a company's PC) bandwidth and technology used in this way.
We print a report in this issue showing that cybercrime is not a bunch of hooligan teenagers playing around and trying to be smart between downloading porn, it is an organised and profitable criminal activity. And you or your company could be contributing to its profitability if you do not take a few simple precautions.
The security industry is in the throes of a convergence wave which is seeing IP-based technology becoming ubiquitous. While IP undoubtedly delivers tremendous improvements, if not secured, it also delivers tremendous vulnerabilities.
If your fancy multifunctional printer/copier/scanner/fax is as vulnerable as an unprotected PC, how vulnerable are parts of the security network that are connected wirelessly? A wireless IP camera is a great benefit, easily installable and moveable as required, but how secure is that wireless network?
Hi-Tech Security Solutions is testing a new fancy wireless camera at the moment. Great product, fantastic functionality, easy to set up and use, but it cannot access hidden wireless networks. In other words, to use this camera you need to broadcast your wireless network to the world. You can, naturally, secure the network, but you cannot hide it from people on the lookout for free bandwidth or a way to access your corporate network. But let us be serious, how many security people will think of learning how to secure their wireless network – no matter how simple the process is?
This is nothing new. Four years ago, USA Today reported that a PC running Windows XP could be compromised in minutes after connecting to the Internet. "Simply connecting to the Internet – and doing nothing else – exposes your PC to non-stop, automated break-in attempts by intruders looking to take control of your machine surreptitiously. … While most break-in tries fail, an unprotected PC can get hijacked within minutes of accessing the Internet. Once hijacked, it is likely to get grouped with other compromised PCs to dispense spam, conduct denial-of-service attacks or carry out identity-theft scams."
And it is not only PCs. ZDNet carried a report in March this year in which "Sophos Principal Virus Researcher, Vanja Svacjer, posted an analysis of Troj/Skimer-A, a malware affecting Windows-based Diebold cash machines and capable of intercepting credit card details and their associated PINs." And you were worried about giving a Nigerian waiter your credit card!
Converging security solutions are as vulnerable. If they can get into a bank's ATM, they can compromise your IP CCTV installation in a heartbeat – unless you take sensible precautions. As any security-savvy person knows, if they want to get in they will, so getting paranoid about IP security is not the answer. Simple precautions ensure the amateurs are stymied, while the professionals need to do some work, so take some simple precautions.
If you want to know more, the Diebold report is at http://blogs.zdnet.com/security/?p=2908 and the Sophos report is at http://www.sophos.com/security/blog/2009/03/3577.html. You can read up on the BBC's adventure at http://news.bbc.co.uk/1/hi/programmes/click_online/7932816.stm, or at http://www.scmagazineuk.com/BBC-Click-botnet-attack-criticised-by-industry-experts/article/128686/. The USA Today article is at http://www.usatoday.com/money/industries/technology/2004-11-29-honeypot_x.htm.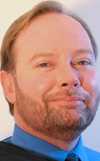 Andrew Seldon
Editor
Credit(s)
Further reading:
StorONE eliminates capacity-based pricing, offers per-drive pricing model
News
StorONE announced a new pricing model that enables customers to scale for free, driven by a significant software update to the StorONE Storage Engine.
Read more...
---
Axis sets science-based targets for reducing emissions
Axis Communications SA News
Axis Communications has committed to set company-wide emissions reduction targets in line with the Science Based Targets initiative (SBTi), which aims to drive ambitious climate action across the private sector globally.
Read more...
---
Cybereason expands presence across sub-Saharan Africa
News Cyber Security
Cybereason has appointed Chantél Hamman as its new channel director focused on growing the company's presence across sub-Saharan Africa.
Read more...
---
Duxbury awarded Axis SA Distributor of the Year
Duxbury Networking News CCTV, Surveillance & Remote Monitoring
Axis Communications held its Annual Partner Awards on 1 July 2022 to celebrate and acknowledge the efforts of Axis' partners by awarding them for key projects and achievements throughout the year.
Read more...
---
inq. acquires Enea Edge IP for edge orchestration capability
News
inq., a global edge solutions provider, announced an agreement with Enea AB to license the Enea Edge intellectual property through a perpetual software development licence.
Read more...
---
Add a mobile punch to payroll
News
Econz Wireless has appointed 4Sight Holdings as a distributor of its products throughout the Middle East, Central Europe and Africa regions.
Read more...
---
How deepfakes attack business and how to combat them
News
The FBI recently announced that more companies have been reporting people applying for jobs using deepfaked, video, images, recordings and stolen identities pretending to be someone else to get a remote IT position.
Read more...
---
Liquid launches Africa's first Cyber Security Fusion Centre
News
Liquid Cyber Security, a business of Cassava Technologies, recently launched the first of its matrix of Cyber Security Fusion Centres in Johannesburg, South Africa.
Read more...
---
Cybersecure surveillance cameras
HiTek Security Distributors News CCTV, Surveillance & Remote Monitoring Cyber Security
Provision-ISR builds customer trust and opens up new opportunities with Check Point Quantum IoT Protect Firmware built into Provision-ISR cameras.
Read more...
---
CathexisVision integrated with Suprema's BioStar2
Technews Publishing News Access Control & Identity Management Integrated Solutions
This integration uses BioStar2 access control events to trigger automated actions on the CathexisVision system, including alerts, recording a camera and commands such as locking and unlocking doors, and clearing an alarm.
Read more...
---