printer friendly version
International man of mystery
November 2008
News
I have been a Mr J. Bond, a Clark Kent and even a Bruce Wayne. There was a time when I was a HRH E. Windsor. Once I was a certain N. Mandela.
In not one of those occasions did anyone think there was anything unusual or wrong with the person signing these names and offering fake telephone numbers – I do not think Buckingham Palace's telephone number starts with a 011 code. I can understand there may be cultural differences and priorities that would leave some locals ignorant of the fact that Clark Kent is Superman and Bruce Wayne is Batman, and there is after all a resemblance. I would have thought, however, that most South Africans would be able to notice that I am not Nelson Mandela.
The question I have is why bother with guards at the gate when they have as much interest in their jobs as I do in extreme knitting. Would a camera system linked to a central control room not do the job better? At least you would end up with a numberplate and a picture of the person if something does go wrong. When I sign in as James Bond and provide false telephone numbers and even car registration details the company concerned has no way of tracking me if I was bent on stealing something or committing some random act of terrorism.
Some guards, sadly the minority, are on the ball and actually take notice of what is happening. You can ask them about someone or some event and they can provide in-depth and accurate details. Others seem to focus on gnawing their pens down to stubs out of boredom and then get annoyed when someone actually pitches up at the gate and drags them out of their equilibrium.
Of course you cannot lay the blame on the guards. Where is the management? What training did they go through? Do they know the importance of their jobs or are they treated like unwanted orphans that have to be paid a minimum wage? Or is it a case of upping a company's equity numbers?
The efficient ones are generally those from companies whose core business is security and who take the time and effort to train their staff properly and offer them some sort of career path. In South Africa especially, security is a long-term commitment and staff should be able to climb the ladder.
Sadly, if companies are not taking their guards seriously, they obviously do not consider the security of their customers and employees to be of any importance. If they do, why are they not handling security as they do any other business process? If security has a purpose and a goal, it must be planned and carried out by people with the appropriate training and a full understanding of what their job is. They should be judged on performance and have a career path.
Perhaps this is a reflection on the state of the security industry as a whole? A few companies are out there setting the standard offering best practices and delivering on their promises while the rest coast along making a quick buck? Security, after all, is an easy sell, especially if you keep your prices low. The customer will learn too late that low prices have their own cost, sometimes far more severe than merely money.
Is that too cynical? Then why is it such a hassle to get more companies to align themselves to an industry body like SIA? Too many vested interests? Too many corners to cut? If standards are set, the fly-by-nights will easily be exposed and will have to make an effort to meet them or admit they are unable to offer a decent service. The steel recycling industry has a central association that speaks for the industry, but the multibillion rand security industry still has no central voice.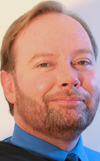 Andrew Seldon
Editor
Credit(s)
Further reading:
Paxton opens first experience centre in South Africa
Paxton News Access Control & Identity Management
The new Paxton Experience Centre in Johannesburg is now open and welcoming security installers and end users who want to see Paxton's products in action.
Read more...
---
Paratus signs re-seller agreement with Starlink for Africa
News IT infrastructure
Pan-African telco and network services provider Paratus Group announced it has entered an agreement as a distributor for Starlink's high-speed services across the African continent, available immediately in Mozambique, Kenya, Rwanda and Nigeria.
Read more...
---
4IR is opportunity
News
In South Africa, digitalisation remains 'at a nascent stage' which means significant work still has to be done when it comes to addressing skills development around 4IR in the country.
Read more...
---
Five ways to reduce your cyber insurance premiums
Security Services & Risk Management News
With the global costs of cybercrime expected to soar to $13 trillion within the next five years, cyber insurance is booming as organisations try to mitigate the risk of financial losses.
Read more...
---
What South Africans need to know about smart devices
Technews Publishing Editor's Choice
We live in a world surrounded by smart devices, from our pockets to our driveways and living rooms.
Read more...
---
Client satisfaction boosted by 85% at Thungela Mine
Thorburn Security Solutions News Security Services & Risk Management Mining (Industry)
Thorburn Security, a division of Tsebo Solutions Group, has announced its recent collaboration with Kwa-Zulu Natal security company, Ithuba Protection Services, as part of its Enterprise Supplier Development (ESD) initiatives across Africa.
Read more...
---
Fidelity SecureFire steps into critical fire response space
News Fire & Safety
With the majority of fire stations around the country being crippled by a lack of resources to offer effective responses, Fidelity Fire Solutions has launched its own 'first responder' model, Fidelity SecureFire.
Read more...
---
The state of edge security report
News IT infrastructure
Edge computing has grown from being a niche use case in a handful of industries to offering a major opportunity for enterprises across industries to spread computing power around the world.
Read more...
---
CHI selects NEC XON as trusted cybersecurity partner
News Cyber Security Industrial (Industry)
CHI Limited, Nigeria's leading market player in fruit juices and dairy products, has engaged in a strategic cybersecurity partnership with NEC XON, a pan-African ICT systems integrator.
Read more...
---
Collaboration delivers integrated and holistic security
Guardian Eye CCTV, Surveillance & Remote Monitoring News Integrated Solutions
Guardian Eye and Lytehouse have partnered to integrate their speciality solutions and provide a holistic security offering that overcomes the fragmentation of security systems and services.
Read more...
---