printer friendly version
A view of a changed world building relationships
Access & Identity Management Handbook 2005
News

The increases in the personal freedom and the rights that individuals demand and enjoy have completely changed the world order, social systems and ideologies over the past 25 years.
Technology, material wealth, individual freedoms and the disregard for authority have generated a completely new and in many cases a chaotic society free of traditional values and loyalties.
Some schools of thought have emerged that find parallels between Chaos Theory and the new social, political, business and monetary systems as they have developed. The most important phenomenon is that the framework of life has become fractal, broken and incoherent. The new freedom that is fuelled by the proliferation, affordability and ease of use of communication systems, the Internet and rapid transport has removed traditional cultural and national boundaries. Small dispersed groups and individuals have profound influences on the world in general as well as on national, monetary and business affairs. The rapid advance in technology has been the major contributor to the increases in the capability and the empowerment of the individual. The effects of the empowerment of individuals and groups that new technology has facilitated have been more profound on world affairs than the effects brought about by the discovery of gunpowder in the Middle Ages. The events of 11 September 2001 and the subsequent spreading of anthrax are examples of such paradigm shifts in the traditional perceptions of the framework that regulates a secure and predictable existence.
The new fractal society has profound influences on business. The loyalty of the workforce towards the business has changed. It is most unlikely that a young employee sees his current employment as a life long career. The ability to change jobs or careers is seen as a life style asset. Stability is seen as a threat towards personal advancement. Wealth and the quality of the workers personal life style are paramount. Allocating time to family life and personal interests are becoming a higher priority than a job or a career. Businesses are forced to change attitudes towards the workforce. Permanent employment is substituted by short-term employment and performance contracts. Working from home substitutes working at the office etc.
Business models have also changed in recent years contributing to the feeling of uncertainty in society. The aims of business have moved from being product, sales and customer service driven to that of unlocking shareholder value. For a business to be customer service focused depends on a stable and reliable workforce. Unlocking shareholder value has in many cases treated the workforce as a disposable cost item that can be manipulated to suit the business model. Outsourcing has become the tool to supplement and replace human and other business resources.
Greater personal freedom will threaten all institutions around the world. Governments will be forced to become pliable in every aspect of governance to enhance personal freedom. Businesses will be forced to have a social and community conscience and to contribute actively to programmes that uplift the quality of life for the individual. Damage to the environment and resources will not be tolerated. Globalisation is seen by many as a threat towards the freedom, identities and the existence of unique communities and individuals. Globalisation will have to involve local groups as active partners in the creation of sustainable wealth.
Political, religious and special interest groups claim the powers that are usually associated with governments. The revolution in technology and communication allow groups to function as organised units across countries, political, ethnic and geographical boundaries. Complex multidimensional webs of powerful and influential relationships have been formed.
Relationships will be the key component in the future survival and profitability of businesses. Relationships replace the traditional perceived value of a captive workforce, products or customer service as important assets of a business.
For a business or individual to survive and be prosperous, relationships and partnerships have to be established to enhance value. The basis of these relationships is to create value for all parties that participate in the association web. In the new business society relationships may include competitors as long as all parties in the relationship can extract value without the loss of freedom.
A relationship can only survive and be of value in an atmosphere of openness, trust and honesty. The underlying human desire that will underpin relationships is security. Freedom can only survive in an atmosphere of security. In business this translates to a win-win attitude, well-defined objectives and responsibilities, an open agenda, honesty and trust.
The management and value of relationships will surpass the value of captive loyal employees, superior products or services in the successful businesses of the new millennium.
Blick South Africa - market leaders
Blick South Africa is a turnkey solution provider of workforce data management solutions, time management, access control and data collection systems. With more than 140 years experience, the Stanley Security Solutions Group has developed comprehensive solutions for a broad range of customers.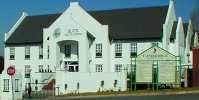 Blick SA is a wholly owned subsidiary of Stanley Security Solutions, a global security company with an annual turnover of US$3,1 billion.
Blick SA has been active in the South African time management, access control and communication markets for 55 years. It provides tailored solutions, based on products developed and manufactured locally, within Stanley Security Solutions, and through strategic partnerships with key suppliers internationally. This enables Blick to offer a complete, integrated product range, backed up by comprehensive installation, service and support packages. Its BlueLine and Impro ranges are locally designed and manufactured to suit the rigours and complexity of the African market, as well as offer a cost-effective solution.
With an installed base of more than 16 000 sites throughout the country, Blick SA is the largest access control and time management specialist in southern Africa. Its satisfied customers range from the top 100 corporations to micro industries. Blick offers a full range of systems, from standalone, single-site systems to multisite, networked systems. With its head office situated in Johannesburg and branches in Durban, Port Elizabeth and Cape Town as well as a network of accredited distributors, it renders support and service nationally. A 24-hour call centre ensures quick response to customer requests. The company's technical offering is strongly supported by a commitment to quality and customer satisfaction, to ensure maximum value to the end user long after the initial sale. Its focus is on providing exemplary service. One of the ways to ensure this is through its direct service team of more than 80 engineering staff throughout Africa dedicated to supporting its customer and making it a long term service provider of choice.

Product range: access and time
Access control is a complex environment with far reaching implications. The traditional door or gate control no longer satisfies the needs of the modern business. To fulfil the requirements of its clients, it offers world-class access control solutions; namely BlueLine, Impro and Sagem. Blick South Africa is one of the largest distributors of Impro and Sagem product ranges and the sole distributor of its own locally developed and manufactured BlueLine range.
Sagem, Impro and BlueLine systems have advanced access control features that provide flexibility and a secure environment. The company's products have unrivalled access control features such as logical sequencing, anti-pass back, multiple access zones and layered security clearance as standard.

These products can be integrated with multiple access control devices such as turnstiles, vehicle booms, cubicles and biometric recognition devices. Integrating access control and building management systems using its products can result in substantial improvements in infrastructure management.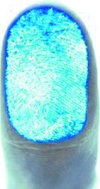 Research and development focused on proximity reader technology have led to Impro's extensive range of security solutions for domestic, commercial, mining, institutional and agricultural applications. Products range from single door access units using passive transponders to active, long-range scanners and asset management and identification units. To comply with international approval standards, Impro products meet the SABS and European CE standards as well as recognised British, European, American and German manufacturing marks.
The Blue Line access control system can be linked to the most common reader technologies, allowing the user the choice of proximity, bar code, magnetic strip or smartcard badges. In conjunction with a badge system, additional security can be obtained by integrating biometric readers, ocular scanners or a range of advanced recognition devices.
Seamless integration of access control, time management and data collection using a single database, places the BlueLine series in a class of its own.
Included in the product range are the software applications to run the hardware as well as supply graphic user interface. The Time Genius as well as BESTime has been developed over the past 10 years to ensure seamless integration of control of the hardware, management reports and interfaces to ERP and Payroll systems such as SAP, PeopleSoft and VIP.
Product range: CCTV putting people in the picture
CCTV systems can be integrated into the BlueLine and Impro product ranges. This integration gives the client total control of security and access control systems. It offers clients a range of options in terms of CCTV solutions depending on the application.

Blick SA works with the most advanced video equipment suppliers in the industry and offers end-to-end solutions for businesses of all sizes. With products that address a variety of needs, each client's video surveillance system is customised, utilising compatible technologies to ensure flawless communication between all system components.
CCTV systems are always watching
A CCTV system is one of the most efficient, cost effective ways to keep a watchful eye on people and property.

Keep your eyes on remote areas
A video surveillance system watches remote areas, reducing the chance of vandalism, destruction of property and employee theft.
Security staff can be everywhere at once
Your security staff can cover a large area efficiently because multiple spots can be observed from a single monitoring location. It can do surveillance work efficiently and economically.
Video surveillance deters crime
Video surveillance equipment helps provide a visible deterrent to shoplifting and pilferage.
Product range: onsite communications
Blick's Communications Division supplies a comprehensive range of electronic ISDN approved PABX telephone systems, catering for the smallest to the largest application. With the PABX systems, it supplies telephone management systems that provide an analysis of all calls made as well as many management reports.
Products marketed are:
Siemens and Telrad provide a comprehensive range of integrated telephone systems. These systems provide a clear migration path from the smallest 13-port system to an enormous 1024-ports system.

(DECT) digital cordless communication systems are designed for personnel in large offices, factories, ports, department stores and complexes which do not have fixed desks. The company's DECT system ensures your personnel are always in touch. More flexible and cost-effective than cell or GSM phones, the DECT system embraces all the features of your existing PABX system.

The Aquarius On-Site Radio Paging products comprising One/Two-way Speech/Alpha-Numeric Display/Tone or Vibrating application which can be interfaced with Triad and any PABX system and provides alarm monitoring of events taking place - ie, machine breakdown, fire alarm and security alarm.
Blick also supplies public address/evacuation systems and direct speech intercoms.
Service and maintenance
Its focus is on exemplary service. The service and maintenance division handles all its products supplied to corporate customers via service contracts, which are tailor-made to fit specific customer requirements.
Blick SA has its own team of service engineers around the country with a main base in its Johannesburg offices. It has more than 80 engineers servicing its customer base in southern Africa. A call desk ensures full control of all client calls as well as being able to give full reporting on a weekly/monthly basis.
Installations
Installations of all Blick SA's products are done with a focus on minimum interruptions for the client. All installations are pre-planned together with the client and a full project plan for the installation and training are drawn up. This ensures total satisfaction for the client and minimum interruptions at the most convenient time.
Once installed, it is unlikely that two Blick systems are ever exactly the same; this is possible as its products are designed to be supremely flexible to suit your location and requirements precisely, down to the smallest detail. By making all of its products integrate with one another it is able to provide a total management solution.
Finance option
Blick SA offers an in-house finance option on all its products. The Blick In-House rental is offered to qualifying customers at preferential rates and includes a full maintenance and service contract. It offers a flexible rental period to suit your requirements (up to seven years rental), which shows its faith in its product as a long-term solution. Its rental agreement provides the most financially viable option - each rental contact is tailored to specific company needs. Designed with the intention of maximising your cash flow, a Blick rental frees up capital to invest elsewhere in your business.
The Blick In-House rental option includes:
* Full hardware and software maintenance options.
* Preventative maintenance visits.
* Call-out costs and labour costs.
* Spares.
* On-site and off-site repair costs.
* Travelling costs.
* Exchange unit programme.
Local product and content
The benefits of producing products locally ensure effectiveness when compared to dollar or euro-based products and assist with job creation. In addition customers benefit from the speed of changes on locally developed solutions.
The BlueLine products as well as the Impro and IDU products, are designed and manufactured in South Africa, by South Africans, for the world.
All of Stanley Security Solutions software development on Time is done in South Africa. A team of seven highly-skilled people developed and launched the new flagship product, BESTime, at the end of 2004. This product was developed not only to work on its local platforms, but also to integrate into the solution offerings worldwide.
Vision
To be the first-choice partner for integrated security, access and time management solutions in South Africa, while maintaining profitable, long-term relationships with its customers through high levels of dedicated service and support.
Credit(s)
Further reading:
Olarm launches the Olarm LINK
Olarm Perimeter Security, Alarms & Intruder Detection News Products
Building on the success of smart-enabling, monitoring and controlling alarm panels and electric fences, Olarm has a new solution for customers to integrate gates, garage doors, pumps and other electrical products with the Olarm APP and Olarm PRO communicator.
Read more...
---
Ultimate smart monitoring and reliability
Olarm Perimeter Security, Alarms & Intruder Detection News Products
Olarm is gearing up to unveil its latest product, the Olarm MAX, set to be available in late 2023, which will redefine smart monitoring by offering unparalleled connectivity options and functionality.
Read more...
---
Insights from the 2023 Cloud Security Report
News Cyber Security
Increased costs, compliance requirements, hybrid and multi-cloud complexities, reduced visibility, and a lack of skilled practitioners cause organisations to slow or adjust their cloud adoption strategies.
Read more...
---
New algorithm for OT cybersecurity risk management
Industrial (Industry) Cyber Security News Commercial (Industry)
OTORIO's new risk management model and attack graph analysis algorithm technology, calculates OT cybersecurity threats and provides risk mitigation actions, prioritised according to actual exposure and potential impact on operations.
Read more...
---
Robots: a security opportunity or a threat?
Editor's Choice News Conferences & Events
Professor Martin Gill, Director of Perpetuity Research & Consultancy International and the School of Criminal Justice at the University of South Africa (UNISA), will be holding a Global Thought Leadership Security webinar on 22 June 2023 to discuss the contentious issue of robots operating in the security industry.
Read more...
---
UNISA sponsors Securex seminars
Editor's Choice News Conferences & Events
As part of UNISA's 150-year birthday celebrations, UNISA has sponsored the Securex Theatre Seminar Programme, which will include a number of prominent industry specialists, academics and security practitioners focusing on a number of themes.
Read more...
---
Facilities Management Seminar Theatre
Securex South Africa News
The free-to-attend Facilities Management Seminar Theatre, powered by Broll, delivers information on the latest market trends, thereby keeping attendees up to date on solutions and technology centred on increasing facility system optimisation.
Read more...
---
The latest security trends at Securex South Africa 2023
Securex South Africa News Conferences & Events Training & Education
Security technology evolves at a blistering pace, so it's important to keep up to date with changing trends in order to ensure maximised safety of human and personal assets. The Securex Seminar Theatre, powered by UNISA, is the place to be.
Read more...
---
Sustainability School opens for enrolment
Education (Industry) News Security Services & Risk Management
Three-part programme, first developed for Schneider Electric employees, is now available for free for companies worldwide. Attendees learn how to future-proof their businesses and accelerate their decarbonisation journeys.
Read more...
---
From the editor's desk: Get Smart
Technews Publishing News
      Welcome to the fourth issue of Hi-Tech Security Solutions for 2023, which is also the first issue of Smart Security Solutions. As noted in previous issues, Hi-Tech Security Solutions has been rebranded ...
Read more...
---