printer friendly version
Access control - market sectors
Access & Identity Management Handbook 2004
Access Control & Identity Management

Audio and video-entry systems
Audio and video-entry systems are widely used in the household sector and in smaller non-domestic locations. An electronic strike lock is operated remotely by the person identifying the caller. A video element can be used to combine verbal interrogation with visual recognition. Being non-automatic, these systems are not suited to locations where there is a high throughput of people, or where 24-hour access is needed and cannot be monitored.
Biometric systems
Biometric systems identify individuals by means of personal characteristics, often fingerprints or hand geometry. Other characteristics that can be used include voice pattern, iris pattern, dynamic signature recognition, retinal pattern, vein pattern and face recognition. Biometric systems are highly accurate and are able to cope with day-to-day variations caused by minor injuries or colds, etc. When a biometric system is installed, the sensitivity of the system must be set to avoid erroneous lockouts while maintaining security.
Biometric systems have the advantage that there are no cards or tokens to be mislaid. They are difficult to cheat because you cannot borrow, copy or steal another person's physical characteristics. These systems are most effective where there is a known group of personnel whose statistics can be read into a database for later comparison. Biometric systems are not useful for granting access to visitors who are not already on the database.
A biometric system is usually the most expensive option, but prices have fallen considerably in the last few years.
The systems can be demanding in terms of data storage. One solution is to record the biometric template for each user on a smartcard. When the user wants to open a door, he has to allow the system to take the biometric measurement (scan the finger, for example) and then he presents the smartcard for comparison. Thus, he proves he is the legitimate holder of the card. There are various security measures that can be used to ensure that only cards generated legitimately by the system can be used. Smartcards can double for other smartcard functions. The reduction in smartcard cost makes this a feasible option, although it does negate the advantage of biometric systems, which have no cards to be carried and possibly lost.
Card systems
Card systems involve entering a card in a card reader. Adding the photograph and details of the authorised card bearer enables any access-control card to double as an identification card.
Several different card technologies can be used for access control. The main ones are as follows:
Bar code
This is a very inexpensive option but duplication is possible and the amount of information that can be stored is low. Bar codes are useful for low-security applications and short-term applications, such as entry to exhibitions. Infrared bar codes and readers can also be produced, using codes that are not visible to the eye. These have the advantage of being more difficult to reproduce.
Barium ferrite
This is the oldest card-system technology. A sheet of barium ferrite is encoded during manufacture and embedded in the card. Cards cannot be copied but are thicker and heavier than other types. They cannot be kept in a wallet with magnetic stripe cards because they can corrupt them. Barium ferrite tends to be superseded by the Wiegand and magnetic stripe technologies.
Dual function
As an organisation expands, it may adopt more than one access-control system. It may want to be prepared for smartcard functions in the future. One solution can be to use two technologies on the same card. A combination of the Wiegand and magnetic stripe technologies is sometimes used for sites that have both high-security and low-security areas. A smartcard that includes a magnetic stripe is also a possibility.
Magnetic stripe
Magnetic stripe cards are cheap to produce and widely used for low- to medium-security applications. They are not prone to accidental erasing, but the cards do deteriorate with wear. They also have a fairly limited data-storage capacity.
Smartcards
Smartcards include a microprocessor, which stores information about the holder. Smartcards offer high security and the same card can serve many other functions, as well as access control. The two main categories of smartcard are contact and contactless.
Wiegand cards
Specially-constructed Wiegand wires embedded in a card induce a current in the coils of the reader. This technology is highly secure, being almost impossible to duplicate. Wiegand cards are very durable and not affected by external magnetic fields.
Digital keypad systems
Digital keypad systems comprise a user terminal with a series of numbered pushbuttons or a touch-sensitive pad, linked to the lock release mechanism via a control unit. The control unit is pre-set with a personal identification number (PIN), which unlocks the entrance when the same number is keyed into the terminal. The PIN can usually be changed at any time.
Keypads are widely used in flats, schools, offices and leisure centres. They can be used in conjunction with card readers in more complex access control systems. To avoid the risk of watchers learning the sequence of numbers, there are randomised scrambler keypads, on which the digits appear in different positions each time the pad is used.
Proximity, long-range and hands-free systems
The proximity reader picks up radio frequency (RF) emission from a card, key or token, which has to be placed touching or, in some systems, near to the reader. There is less risk of wear than with other systems. Proximity and hands-free systems are more accessible to people who have some manual disability because there is no card that has to be inserted into a reader. Systems also allow a much faster throughput of people, so they are useful for busy locations. This type of system is sometimes called passive proximity because the card does not need to be equipped with a battery.
Hands-free systems use a reader that can accept an RF token at a distance. The token may, for example, take the form of an identification card, worn as a pendant or on clothing. These systems are useful when staff need to pass in and out frequently, especially if they are carrying equipment. The reading range can be up to 10 metres depending on the application. This technology is similar to proximity systems but the cards or tokens need to be equipped with an internal battery. This type of RF access control is sometimes termed 'active proximity'. Vehicle access-control systems involve the use of a barrier, such as a lever bar or gate. Some are RF vehicle tags for long-range reading, while others require the driver to insert a card in a reader.
Token-based systems
These are designed to allow entry when a pre-programmed card is inserted or swiped through a slot in the terminal, or when a pre-programmed token is placed in close proximity to the terminal. These so-called proximity readers combine considerable reliability and durability with ease of use.
Online systems
Online systems generally provide realtime management facilities, including the ability to add, delete or amend levels of authority, with graphic and text displays for ease of operation. A range of reports can be generated to provide details of current or historical events, enabling access control systems to fulfil additional needs, determining occupancy if it becomes necessary to evacuate a building in an emergency, or discovering who went where, when and for how long for investigation purposes.
Conclusion
The terrorist attacks on the US on 11 September 2001 has given a boost demand for security products and services generally, and has tended to give security installations a higher priority when budgets come up for approval. Whether the access-control market in SA has yet received much of a boost from the fears of terrorism is doubtful. Also, much of the customer base for access control is unlikely to feel threatened by terrorism. However, this influence is likely to help to boost demand from the high-security end of the market in the future.
Biometric systems are now becoming well established in SA and although high security sites account for most demand it is expected that the customer base will spread to medium-security applications as the prices continue to fall. However, contactless smartcards are seen as the next high growth sector and will eventually erode sales of proximity systems. Contactless smartcards offer all the advantages of proximity and can be used for additional functions. Hands-free systems tend to be used for specialised locations, where fast throughput is important. They require long-range readers, which means that the sector is not threatened by contactless smartcards and demand will remain strong.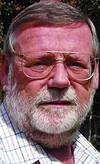 Brian Barnes
Brian Barnes is a security technology specialist, he can be contacted at Hodari Security Technologies, 082 973 8295.
Further reading:
Facial access control for ministry
Issue 1 2020, ZKTeco , Access Control & Identity Management
The Ministry of Culture in Saudi Arabia has adopted ZKTeco's facial recognition technology and fingerprint biometrics to manage access control into its building.
Read more...
---
New Door Pilot app from dormakaba
Issue 1 2020, dormakaba South Africa , Access Control & Identity Management
With new dormakaba Door Pilot, automated doors can also now be operated on the basis of remote control technologies. The system, comprising the Door Pilot app for smartphones and a Wi-Fi interface for ...
Read more...
---
Identity lifestyle
Issue 1 2020, Suprema , Access Control & Identity Management
Once the technology of the future, biometrics has quietly snuck into our daily lives through smartphones and access controls into our places of work.
Read more...
---
Securing BP's new head office
Issue 1 2020, ISF SFP , Access Control & Identity Management
ISF SFP was awarded the contract to secure the first development phase for Oxford Parks, the new head office for BP South Africa.
Read more...
---
Combining aesthetics and access control
Issue 1 2020, Turnstar Systems , Access Control & Identity Management
Prestigious law firm Bowman Gilfillan recently upgraded its physical security with the addition of four Turnstar Speedgate Express access control lanes.
Read more...
---
Video doorbells from Ring
Issue 1 2020 , Access Control & Identity Management
Ring has a number of video doorbells available in South Africa that run off batteries or power and enable users to answer their doors from anywhere.
Read more...
---
Centurion to unveil new product
Issue 1 2020, Centurion Systems , Access Control & Identity Management
Centurion Systems will be hosting its third Access Automation Expo this year, with dates confirmed for Durban, Johannesburg and Cape Town.
Read more...
---
Looking ahead with mobile access technologies
Access & Identity Management Handbook 2020, Technews Publishing, HID Global, dormakaba South Africa, Salto Systems Africa, Suprema, Gallagher , Access Control & Identity Management, Integrated Solutions
Given the broad use of smartphones around the world and the numerous technologies packed into these devices, it was only a matter of time before the access control industry developed technology that would ...
Read more...
---
Mobile access is more secure than card systems
Access & Identity Management Handbook 2020 , Access Control & Identity Management
The ability to use mobile phones as access credentials is one of the biggest trends in a market that historically has been slow in adopting new technology.
Read more...
---
This is the future. This is what we do.
Access & Identity Management Handbook 2020, ZKTeco , Access Control & Identity Management
ZKTeco has created a unique range of visible light facial recognition products combined with a flexible Android platform.
Read more...
---