printer friendly version
Where to 'access' and why to 'control'
October 2004
Access Control & Identity Management

What is the primary reason to implement an access control solution? In short, it is to properly protect people and assets and to accurately record and manage the requirements of the site where the technology is installed. The underlying premise of this is that access control is viewed as mission-critical and unlike other security disciplines where a fault may not be life threatening - imagine the consequences if there is a fire in a building and the access control would not allow you to get out of the building.
Having now established that a company has a requirement, the next step would be to choose a solution that has the correct features for desired results. This implies an understanding of exactly what your organisation's unique needs are in terms of safety and access.
The following points are not exhaustive but provide an indication of the questions you should ask and the type of information you may wish your system to provide:
* Who is present on the site?
* Where are my visitors - are they where they should be?
* How do I know where people are experiencing an emergency situation?
* How do I control access in my facility - both to general and restricted areas?
* Can I obtain information on times of access?
* How can I monitor intrusion through doors and windows into restricted areas, and automatically sound alarms or warn security personnel?
* How can I save energy by controlling access into my building?
* How can I monitor the security personnel's movements (guard tours)?
* How do I control vehicle access, particularly where intrinsic safety is required?
* How do I improve management of time and attendance and automatically update my payroll?
* How do I ensure only my trained staff are using machinery?
* How do I link safety induction training and other skill qualifications to control access to certain site locations?
* How do I record, design, print and issue photo identification passes?
* How do I ensure important data is captured and readily available?
Once you have answered these questions, and the list is definitely not exhaustive, you are now better placed to make an informed choice of access control.

For example the requirement of the site may need the implementation of an integrated system which includes any part of access control, or the solution in its entirety - close circuit television, security alarm monitoring, fire safety, asset tracking, building management and emergency response.
All these requirements could have an impact on the access control solution that is installed, and hence the selection of the product is mission critical.
Having now got the requirements of the site correct, there are two criteria left which need to be satisfied. The first is the selection of the product supplier. Certain issues should be examined here such as the company's time in the market; the length of time the product has been available; the guarantees applicable that the product comes with; and the availability of a stable infrastructure to support the product. These are not the only points to consider but they cover certain key issues and satisfaction in these areas will ensure a quality product that meets the requirement.
The next area is the selection of the integrator or company to do the installation. Certain questions should be asked here and the answers should be visible from the company's profile. These should include the track record, technical capability and relevant installation sites.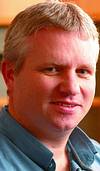 Tim Timmins, Integrated Building Solutions (EBI) at Honeywell Southern Africa
For more information contact Tim Timmins, Honeywell Southern Africa, 011 574 2500, fax: 011 574 2507, tim.timmins@honeywell.com, www.honeywell.co.za
Credit(s)
Further reading:
How to specify the right turnstile finish
September 2019, Turnstar Systems , Access Control & Identity Management
Purchasing a turnstile gives you a large amount of flexibility when it comes to choosing the right finish.
Read more...
---
Enhanced biometric technology for mines
September 2019, ZKTeco , Mining (Industry), Access Control & Identity Management
Biometric identification and authentication are currently used at various mines in South Africa and in the SADC region.
Read more...
---
Improving access in mines
October 2019, Astra Fasteners , Mining (Industry), Access Control & Identity Management, Products
The VP1 controller provides full access control and remote monitoring of intelligent locks without having to wire into a network or install, manage and maintain software.
Read more...
---
Invixium and Pyro-Tech partner in South Africa
October 2019 , News, Access Control & Identity Management
Invixium, a manufacturer of IP-based biometric solutions and Pyro-Tech Security Suppliers have announced a new distribution partnership.
Read more...
---
Suprema receives FBI PIV/FAP30 certification
October 2019, Suprema , News, Access Control & Identity Management
Suprema has announced that the company's BioMini Slim 3 has received FBI PIV (Personal Identity Verification) and Mobile ID FAP30 certification.
Read more...
---
Frictionless access with a wave
October 2019, IDEMIA , Access Control & Identity Management, Residential Estate (Industry)
IDEMIA was the Platinum Sponsor for the Residential Estate Security Conference 2019 and set up its MorphoWave Compact frictionless fingerprint biometric scanner at the entrance to the conference.
Read more...
---
Streamlined access and reporting
October 2019, Comb Communications , Access Control & Identity Management, Residential Estate (Industry)
The main focus of the Comb stand was its practical demonstration of the MK II Lite intercom system with third-party integrated products.
Read more...
---
Customised and integrated solutions
October 2019, Suprema , Access Control & Identity Management, Residential Estate (Industry)
iVisit offers both high-end and low-end residential complexes a cost-effective visitor management solution that is fully integrated into Suprema's offerings.
Read more...
---
Access solutions for every estate
October 2019, Impro Technologies , Access Control & Identity Management, Residential Estate (Industry)
Impro's flagship Access Portal solution comprises one of the most user-friendly software solutions on the market.
Read more...
---
Managing staff effectively
September 2019, dormakaba South Africa, iPulse Systems , Integrated Solutions, Access Control & Identity Management
Workforce management solutions allow organisations to track the relationship between productivity and the cost of employment, incorporating issues such as health and safety, T&A, rostering and more.
Read more...
---