printer friendly version
Elvey International - real commitment through excellent service and reliable products
February 2003
News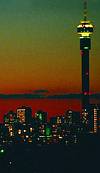 At Elvey International, the company is driven to provide quality products, and is therefore proud to be the exclusive distributor for Texas-based Caddx Security Controls. The Caddx NX-Series is recognised as one of the most powerful and flexible control units available today.
The NX Series consists of the 4-zone NX-4 that is expandable to eight zones, the 6-zone NX-6 that is expandable to 16 zones with two partitions, the 8-zone NX8 that is expandable to 48 zones with eight partitions, and the flagship NX8E, with its ability to expand to 192 fully programmable zones, eight true partitions and 240 fully customisable user codes.
Another pride of Elvey International is its range of DSC control units and detectors. The DSC range offers a cost effective selection of products that range from the entry level 40-zone PC585, to the 256-zone 32-partition MAXSYS 6010 control unit, and from standard indoor detectors to the highest quality pet immune detectors.

Latest addition
Pyronix is the latest addition to Elvey International's comprehensive range of control units and detectors. Pyronix is a UK-based manufacturer that specialises in the design and manufacture of high quality indoor detectors and control units, and offers a variety of detection solutions for any application. An example is the Matrix range of control units. The Matrix range is a new-generation control unit that offers unique features such as four arming modes per partition, the ability to run diagnostics from the downloading software, viewing loop resistance, auxiliary and battery voltage. Another product from Pyronix is the Veritec P2 confirmed detector, which is designed to detect forced entry into a sealed area by activating both the pressure wave sensor and the passive infrared receiver, therefore providing confirmation that a genuine intrusion has taken place.
Detection of intruders before they enter the premises is rapidly becoming the preferred route taken by installers of alarm systems today. The method of detection can vary from outdoor infrared beams to advanced outdoor passive infrared detectors. The Optex AX Series Beam has been tried and tested by installation companies for many years, and still remains to be the first choice of professional outdoor installers. The VX-402REC combine's an outdoor state of the art pet immune detector; with a fully programmable voice module, that allows the detector to deliver a choice of two recorded messages. This makes the VX-402REC a versatile detector that can be used for a wide variety of applications, eg, welcome messages in a shop entrance and a hazardous area warning message. Another detector that has been welcomed by installers is the award winning BX-80N Boundary-Gard. The BX80N creates a 24 m narrow detection area and can be installed along banks of windows or doors. The BX80N is convenient and simple to install, and is mounted in the centre of the detection area and protects 12 m either side. Since there is no need to align transmitters and receivers, one person can install the BX-80N quickly and easily.

Quality and reliability
Quality and reliability is what Elvey International strives for in the industry. Countless hours have been spent on sourcing quality consumables that will reduce installation time, service calls and add value to any installation. An example of this is the company's new glow in the dark fixed panic button that requires no power and glows for 8 hours. A full range of standard, recessed, and specialised magnetic contacts are available, as well as a wide variety of power supplies, batteries, relay boards, accessory modules, remotes, sirens, cable and toolkits, making Elvey International a one-stop supplier.
Elvey International is also proud of being the exclusive distributor of Sur-Gard and RDC monitoring equipment. The Sur-Gard MLR2E receiver is a multiformat base station that is compatible with most control units and monitoring software, is upgradeable to a maximum of 30 lines, and includes caller ID and hot swappable line cards and controllers.
RDC specialises in the manufacture of long range alarm transmission and receiving equipment. The TX-6000 synthesised transmitter ensures that if there is an emergency to report, it will do that, in less than 1 second. In addition, all of Elvey International's technical consultants have been trained and have experience in the design and implementation of the company's monitoring equipment in control rooms across the country. All staff have completed vigorous training, which ensures that every team member understands the company's obligation to provide the best products, superb service at a reasonable price.
Further reading:
Vodacom IoT Solutions get people back to business safely
Issue 4 2020 , News
Vodacom has created specific digital solutions to support businesses as they navigate their return to work post-lockdown.
Read more...
---
Post-lockdown employee management
Issue 4 2020 , News
Kenai has adapted its visitor management solution to cater to the COVID-19 regulations governing employees going back to work.
Read more...
---
Global Comms donates R1,6 million of technology
Issue 4 2020, Global Communications (Member of Hudaco Group) , News
SPARK Schools security enhanced with large surveillance technology donation from Global Communications.
Read more...
---
Cyber Security South Africa appoints Simon Perry as CTO
Issue 4 2020 , News
Cyber Security South Africa has appointed Simon Perry as its chief technical officer.
Read more...
---
New channel leader for Trend Micro
Issue 4 2020 , News
Trend Micro has appointed Conner Smith as its new head of partnerships and alliances for the sub-Saharan Africa region.
Read more...
---
XtraVision moves to new premises
Issue 4 2020, XtraVision , News
Hot on the heels of the company changing hands, XtraVision, a distributor of electronic security and fire solutions in Africa and South America, has relocated.
Read more...
---
BeSecure ready to expand across SA
Issue 4 2020 , News
BeSecure manages estate and village lifestyle from access and visitor management, through to care services.
Read more...
---
BeSecure ready to expand across SA
Issue 4 2020 , News
BeSecure manages estate and village lifestyle from access and visitor management, through to care services.
Read more...
---
20 years of innovation in security and biometrics
Issue 4 2020, Suprema , News
Founded in 2000, Suprema has built a sales network in over 140 countries and has over 1 billion users.
Read more...
---
The OSPAs partner with Securex South Africa
Issue 4 2020, Technews Publishing , News
The Outstanding Security Performance Awards (OSPAs) have partnered with Securex South Africa and will be launching the 2021 awards during a security thought leadership webinar on 16 July 2020 at 14:30.
Read more...
---