printer friendly version
Bits 'n Bytes
December 2002
News & Events
Welcome to the final issue of Hi-Tech Security Solutions for 2002. As always, this month we bring you the latest industry news, products, trends and technologies that are making an impact on both the local and international fronts.
Of particular interest is our feature article on Preventing retail store crime by our newest contributor, Elio Zannoni. As the silly season approaches, this article recommends a few strategies that retailers should adopt for the prevention of crime during the busy Christmas season. Also, be sure to read 'The use of disabled personnel in CCTV control rooms', by Dr Craig Donald which focuses on the pertinent topic of employing disabled people for surveillance purposes. As Dr Donald points out, in South Africa, disabled personnel are also included as one of the designated groups for empowerment purposes. Considering how disabled personnel can increasingly become involved in the security workforce therefore appears to require strong consideration.
Year in Review
Following the decimating events of 9/11, 2002 has been a year that has seen security move up the list of priorities for many. For South Africans, the recent bombings in Soweto and Bronkhorstspruit as well as those in Bali, Indonesia, pointed out that no one is safe from a terrorist attack, and as sadistic as it may seem, these events may yet mean a positive spin for the security at large as government and the private sector re-evaluate their safety and security policies.
Of course, the value of the South African security industry has been a question that has been asked for many years and this year was no different. To this end, Hi-Tech Security Solutions published the South African Security Industry Survey 2002. The first of its kind in 10 years, this document covers the major sectors of the local industry including CCTV, access control and fire and provides some insight into the structure, driving forces, restraining forces and dynamics in each of these sectors, as well as the industry as a whole. The survey also looks at the effects of the new SIRA legislation as well as overseas trends that may influence the South African market.
Looking ahead
Looking ahead to 2003, the year is set to take off with the big one, Securex 2003 and Hi-Tech Security Solutions along with Reed Exhibitions SA, South Africa's leading organiser of business-to-business exhibitions have forged a partnership to promote Securex - South Africa's premier International Security, Protection & Safety Exhibition.
To highlight the ways in which both Securex and Hi-Tech Security Solutions can add value to the important task of communicating and marketing products and services, a networking function was recently held at the Imax Theatre in Hyde Park. Industry colleagues joined the two companies for an entertaining and informative morning with the screening of the spectacular documentary 'Serengeti' followed by presentations from Darren Smith, managing editor of Hi-Tech Security Solutions and Lynn Chamier. Securex, which is in its 7th year, attracted over 4906 visitors and 123 local and international exhibitors this year. Another bumper show is expected for next year. Securex 2003 takes place from 5-7 March at Sandton Convention Centre. For further information or bookings contact Jacqui Eggart at Reed Exhibitions on (011) 886 3734, e-mail: jacquieg@reedexpo.co.za.
Winners again
Finally, it gives me great pleasure to announce that Hi-Tech Security Solutions has received the MPASA (Magazine Publishers Association of South Africa) Sappi PICA award for publishing excellence in the 'Safety and Security' category for the second consecutive year. Below is the judges' rationale for making this magazine a winner:
"Hi-Tech Security Solutions stood out from the other entries in this category for a number of reasons. Foremost was the fact that it clearly addresses the needs of its readership through quality, well-researched and varied editorial content. Secondly, it is presented in a modern, readable and attractive manner and finally, it is completely focused on its target market."
Hi-Tech Security Solutions would like to take this opportunity to thank all its editorial and advertising contributors for ensuring that we remain the leading industry journal and wish all our readers a peaceful and safe holiday season.
See you in 2003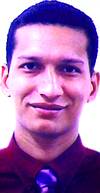 Gerard Peter - Editor
Further reading:
Helping South African university students and staff to stay safe
News & Events
Buzzer is a free mobile app that allows users to quickly and easily report incidents of crime, violence, or harassment to campus security and other relevant authorities.
Read more...
---
Tech developments lead hologram growth in 2024
News & Events Security Services & Risk Management
Micro-lenses, micro-mirrors and plasmonics are among the rapidly-emerging optical devices that have evolved on the back of holographic and diffractive technologies, and are seen as part of the natural evolution of optical science by R&D teams.
Read more...
---
Trellix detects collaboration by cybercriminals and nation states
News & Events Information Security
Trellix has released The CyberThreat Report: November 2023 from its Advanced Research Centre, highlighting new programming languages in malware development, adoption of malicious GenAI, and acceleration of geopolitical threat activity.
Read more...
---
People are craving connection
News & Events
As 2023 nears its close, global security manufacturer Gallagher Security is sharing key observations from some of the year's biggest industry events, chief among them the rising importance of community building these events facilitate.
Read more...
---
ePSiRA online system
PSiRA (Private Security Ind. Regulatory Authority) News & Events
[Sponsored] As part of the digitisation of the security industry, the Private Security Industry Regulatory Authority (PSiRA) introduced the ePSiRA online system, which allows clients to transact online.
Read more...
---
New generation of cyber-focused controllers
Gallagher News & Events Access Control & Identity Management Products & Solutions
The C7000 gives users an opportunity to leverage their hardware and firmware to build a platform designed to catapult their organisation into the future, with cybersecurity baked in from inception.
Read more...
---
New T&A terminal features revolutionary AI technology
Suprema News & Events Access Control & Identity Management AI & Data Analytics
Suprema has launched BioStation 2a, the world's first deep learning-based fingerprint recognition solution, providing powerful access control features and an improved ability to extract templates from low-quality fingerprints.
Read more...
---
South African Cyber Risk Survey 2023
News & Events
Aon South Africa has released its 2023 Cyber Risk Survey for South Africa, providing insights on current trends in cyber risk governance practices being deployed by South African companies in various market segments.
Read more...
---
Africa Online Safety Fund announces grant winners
News & Events Information Security
The Africa Online Safety Fund (AOSF) has announced the winners of this year's grants; among them are five organisations operating in South Africa to educate people about online risks.
Read more...
---
From the editor's desk: Convergence is real
Technews Publishing News & Events
      SMART Security Solutions has been talking about convergence for a long time; in other words, the intersection and even integration between the physical and information security worlds. Before writing ...
Read more...
---