printer friendly version
Know your security personnel
September 2011
Associations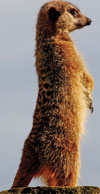 Knowledge is safety.
South Africa has become a hot bed of crime and fraudulent behaviour and there are many places and people on whom we can lay blame. For many businesses and private residential estates, security is high on the agenda and outsourcing of these services is a given. Instead of placing blame, you can prevent criminal activity, by ensuring you know your security service provider and their staff.
Economic pressures are driving businesses and individuals to seek security companies who operate at the cheapest rates, but are not necessarily compliant with industry standards, employ unqualified personnel and pay low wages. Through due diligence, assessing your risks and ensuring that you understand security industry standards, you can protect yourself from criminal and fraudulent behaviour.
PSIRA is the Private Security Industry Regulatory Authority. Through PSIRA, private security service providers are held to a code of conduct, training standards and regulations and the Private Security Regulation Act.
The South African Security Association (SASA) is a representative for all security aspects in South Africa, an advocate for industry and a custodian of professional business practices. SASA ensures industry representatives and businesses are professional institutions who are compliant and abide by the laws that govern the industry. Members of this association are required to be in compliance and of good standing with PSIRA, operational staff have to be registered with PSIRA, the company has to be registered with CIPRO and security guards have to be treated fairly and paid according to industry standards.
Protection can also be ensured by implementing an independent screening strategy. Instead of relying on a security service provider's word, take it upon yourself to assure the screening is done according to your pre-determined level and not the service provider. A screening strategy can eliminate concerns regarding a company's compliance with industry standards, BEE standing and credit history. Security guard's can be screened for criminal and credit history, qualifications and verification of ID and work permits.
Being prepared and incorporating your own preventative measures will avert the most obvious pitfalls for companies, individuals and security service providers.
Further reading:
Be wary of associations that appoint themselves as regulators
Associations
The South African Bureau of Standards (SABS) has noticed an increasing trend of some associations and industry bodies trying to derail the credibility of the SABS and creating confusion by publishing misleading information about their authority to regulate or govern certain industries.
Read more...
---
Making the local OSPAs work
Editor's Choice News & Events Associations
Entries to the 2023 South Africa Outstanding Security Performance Awards (OSPAs) will close on the 18th April, so do not delay in preparing your nominations.
Read more...
---
ESDA's annual charity fundraiser
ESDA(Electronic Security Distributors Association) News & Events Conferences & Events Associations
The ESDA Annual Charity Fundraiser, part of the Electronic Security Distributors Association's Golf Day, will take place at Benoni Lake Golf Course on Wednesday, 21 September 2022.
Read more...
---
FFETA Charity Golf Day raises R100 000 for Children of Fire
Fire Fighting Equipment Traders' Association Editor's Choice News & Events Associations
At the recent charity golf day hosted by FFETA (Fire Fighting Equipment Traders' Association), an amount of R75 000 was raised for Children of Fire. FFETA rounded this up to R100 000, which went directly to the charity.
Read more...
---
ASIS International appoints first president from South Africa
Technews Publishing Editor's Choice News & Events Associations Training & Education
Malcolm C. Smith has been appointed as the 2022 president of ASIS International, the first president of the organisation from Africa as well as South Africa.
Read more...
---
SAQCC Fire and the need to ensure compliance
SAQCC (Fire) Fire & Safety News & Events Associations
One of the fundamental objectives of SAQCC Fire is to establish the necessary procedures for the education, training and registration of all appropriate personnel actively involved in the fire industry.
Read more...
---
Tips for women to build a career in cybersecurity
Associations
Representation of women in the cybersecurity industry has grown over the past years and while this is positive, there is still room for improvement.
Read more...
---
Leaders in risk & security: Honesty and no BS!
Associations
Tony Botes has had a long career in the South African security industry from owning his own security company to now being the national administrator of SASA.
Read more...
---
A balanced, fair industry
PSiRA (Private Security Ind. Regulatory Authority) Residential Estate (Industry) Security Services & Risk Management Associations
PSiRA is focused on supporting the effective promotion and regulation of the private security industry.
Read more...
---
Service station security basics
Associations Integrated Solutions Retail (Industry)
It comes as no surprise that the petroleum and retail industries are targeted by criminals as these businesses receive, to a great extent, cash in exchange for their products and services.
Read more...
---