printer friendly version
The product-service evolution
June 2011
News & Events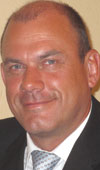 Michael Howard discusses the product-service evolution in the security industry.
The security industry has become accustomed to associating value with tangibility. Like most things, we are generally accustomed to paying for things that can be touched, felt, seen and perceived to provide value in the form of features and functionality. The importance of product in its tangible form, often encompassed by its branding, has always been accepted by the layman as the epitome of quality and value.
The security industry is no different and realisation has ocurred that integration and convergence is unfolding across the entire technological lanscape. The tendency for disparate technologies to become integrated into complex systems that eventually interact with each other in a seamless way are inevitable. Features becoming available to meet end-user requirements that demand more functionality, with reduced cost of ownership and ease of implementation, ultimately results in increased complexity.
We have learned from the evolution of other technological orientated markets that:
* With the rise in technical complexity of integrated solutions for larger projects, the significance of product alone as a solution slowly diminishes.
* What is high-end product today, becomes low-end product tomorrow. Product is reduced to becoming only a part of a solution, but is not a solution in-itself, as complexity increases.
* Product, as part of larger systems integrated into complex solutions, requires not only a higher level of technical competence and skill, but also requires clear methodologies of implementation and execution based on experience and best practices, to bring a project to successful closure.
* Methodologies and best practices are likened to the mentality of 'how things are done' and are service-centric paradigms often referred to as professional, consulting or support services, more so than the mentality of ;what is implemented;, which is a product-centric paradigm typically encountered in most manufacturing and product orientated industries.
* Therefore the difference between systems-products and solutions is 'service'.
In product organisations, at worst, services if understood at all, are sometimes viewed as incidental obstacles to successful product sales. Services are informal, taken for granted, and committed to often for free, over and above product, merely to secure the shorter term product sale. End-users sometimes find themselves reverting back to the manufacturers for technical services and support. As technical complexity increases, this approach no longer meets end-user expectations and manufacturers are viewed, sometimes incorrectly, as the saviours and the experts in the industry.
Service-centric solutions are well established in other industries and the evolution of the security industry can only follow these trends. The seperation and differentiation of services from product in tenders will bring quicker relief to consultants and end-users who struggle with services and continuity of project delivery.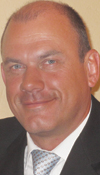 Michael Howard is the author of the work titled 'Product – Service Evolution', providing insight into the service-centric approach to the implementation of complex technology in the security industry. He is a registered Professional Engineer with the Engineering Council of South Africa (ECSA) and the SA Institute of Electrical Engineers (SAIEE). He currently heads the Security Systems business for Bosch in Sub-Saharan Africa, a leading global manufacturer. He can be contacted at cellplansa@gmail.com.
Further reading:
Pentagon appointed as Milestone distributor
Elvey Security Technologies News & Events Surveillance
Milestone Systems appointed Pentagon Distribution (an Elvey Group company within the Hudaco Group of Companies) as a distributor. XProtect's open architecture means no lock-in and the ability to customise the connected video solution that will accomplish the job.
Read more...
---
South Africa shows a 1200% increase in deepfake fraud
News & Events Risk Management & Resilience
Sumsub released its third annual Identity Fraud Report of the year, analysing identity fraud across industries and regions based on millions of verification checks across 28 industries and over 2 million fraud cases.
Read more...
---
Projections for 2024's Advanced Threats Landscape
News & Events Information Security
Kaspersky Global Research and Analysis Team (GReAT) experts offer insights and projections for 2024 in the Kaspersky Security Bulletin, with a focus on the evolution of Advanced Persistent Threats (APT).
Read more...
---
Helping South African university students and staff to stay safe
News & Events
Buzzer is a free mobile app that allows users to quickly and easily report incidents of crime, violence, or harassment to campus security and other relevant authorities.
Read more...
---
Tech developments lead hologram growth in 2024
News & Events Security Services & Risk Management
Micro-lenses, micro-mirrors and plasmonics are among the rapidly-emerging optical devices that have evolved on the back of holographic and diffractive technologies, and are seen as part of the natural evolution of optical science by R&D teams.
Read more...
---
Trellix detects collaboration by cybercriminals and nation states
News & Events Information Security
Trellix has released The CyberThreat Report: November 2023 from its Advanced Research Centre, highlighting new programming languages in malware development, adoption of malicious GenAI, and acceleration of geopolitical threat activity.
Read more...
---
People are craving connection
News & Events
As 2023 nears its close, global security manufacturer Gallagher Security is sharing key observations from some of the year's biggest industry events, chief among them the rising importance of community building these events facilitate.
Read more...
---
ePSiRA online system
PSiRA (Private Security Ind. Regulatory Authority) News & Events
[Sponsored] As part of the digitisation of the security industry, the Private Security Industry Regulatory Authority (PSiRA) introduced the ePSiRA online system, which allows clients to transact online.
Read more...
---
New generation of cyber-focused controllers
Gallagher News & Events Access Control & Identity Management Products & Solutions
The C7000 gives users an opportunity to leverage their hardware and firmware to build a platform designed to catapult their organisation into the future, with cybersecurity baked in from inception.
Read more...
---
New T&A terminal features revolutionary AI technology
Suprema News & Events Access Control & Identity Management AI & Data Analytics
Suprema has launched BioStation 2a, the world's first deep learning-based fingerprint recognition solution, providing powerful access control features and an improved ability to extract templates from low-quality fingerprints.
Read more...
---