printer friendly version
The new NSDS III strategy
June 2011
News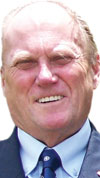 Terry Scallan discusses the new skills development strategy.
I have recently received quite a few questions on what is the new NSDS III strategy. This strategy will, as in other industries, affect the private security industry in South Africa. This will be my first article of two that will hopefully explain this skills development strategy.
NSDS means National Skills Development Strategy and the III is the third of these strategies to be implemented by government and replaces the previous ones. It is also the first strategy to be implemented since the Department of Higher Education which took over Skills Development from the Department of Labour.
The NSDS 111 strategy was implemented as of 1 April 2011 and will be the government's major skills development strategy for the next five years. It will be implemented throughout the 21 Sector Education and Training Authorities (SETAS) and is aimed at introducing a new phase to these SETAS, whereby their scope and mandate is to be investigated, and to assist them in improving their functions and performance.
The strategy is an all-encompassing guide for skills development in South Africa and will provide direction to sector skills planning and the implementation on SETA level. It is aimed at creating a skilled and capable workforce that will be able to contribute to the economic growth of South Africa. It further will strive to increase access to high quality and relevant education, and training, and enable all citizens to participate in the economy, and in society as a whole. The purpose then of the NSDS 111 strategy is as follows:
* To improve the effectiveness and the efficiency of skills development.
* To create an easier path from school to college or university.
* To evaluate and address blockages in the skills development system.
* To increase the number of artisans in the various industries (in the security industry we can relate this to alarm, CCTV, access control and gate automation technicians), and
* To be of assistance to those people who lack basic numeracy and literacy skills as well as technical skills, and to enable such people to acquire these skills.
The strategy goes on to promote partnerships between employers, further education and training colleges, universities, private training providers and SETAS. It will include certain transformational priorities such as race, class, gender, geographical considerations, age differences and HIV/AIDS. In this the SETAS will have to deliver a service that will address employer demands and deliver the necessary results.
Key institutions such as the National Skills Fund and the National Science Foundation will ensure the success of NSDS III in meeting the challenge of skills development in South Africa.
In my next article I will conclude with the goals of the NSDS III strategy as well as the underlying principles.
For more information contact Terry Scallan, +27 (0)72 231 4557.
Further reading:
The latest security trends at Securex South Africa 2023
Securex South Africa News Conferences & Events Training & Education
Security technology evolves at a blistering pace, so it's important to keep up to date with changing trends in order to ensure maximised safety of human and personal assets. The Securex Seminar Theatre, powered by UNISA, is the place to be.
Read more...
---
Sustainability School opens for enrolment
Education (Industry) News Security Services & Risk Management
Three-part programme, first developed for Schneider Electric employees, is now available for free for companies worldwide. Attendees learn how to future-proof their businesses and accelerate their decarbonisation journeys.
Read more...
---
From the editor's desk: Get Smart
Technews Publishing News
      Welcome to the fourth issue of Hi-Tech Security Solutions for 2023, which is also the first issue of Smart Security Solutions. As noted in previous issues, Hi-Tech Security Solutions has been rebranded ...
Read more...
---
Matt De Araujo joins Ajax Systems
Ajax Systems News Perimeter Security, Alarms & Intruder Detection
Matt De Araujo has joined Ajax Systems as Head of Sales in sub-Saharan Africa with a goal to strengthen the local team and exceed expectations.
Read more...
---
Elvey partners with HALO
Elvey Security Technologies News CCTV, Surveillance & Remote Monitoring
Elvey Group has partnered with HALO Europe to provide Africa's first body-worn solution with zero upfront costs. This includes an IP68-certified body camera and a 4G-connected device.
Read more...
---
Accenture Technology Vision 2023
Editor's Choice News
New report states that generative AI is expected to usher in a 'bold new future' for business, merging physical and digital worlds, transforming the way people work and live.
Read more...
---
Cyber attackers used over 500 tools and tactics in 2022
Cyber Security News
The most common root causes of attacks were unpatched vulnerabilities and compromised credentials, while ransomware continues to be the most common 'end game' and attacker dwell time is shrinking – for better or worse.
Read more...
---
Economists divided on global economic recovery
Editor's Choice News
Growth outlook has strengthened in all regions, but chief economists are divided on the likelihood of a global recession in 2023; experts are concerned about trade-off between managing inflation and maintaining financial stability, with 76% anticipating central banks to struggle to bring down inflation.
Read more...
---
AI face recognition OEM module
Suprema News Access Control & Identity Management Products
Suprema AI, a company specialized in artificial intelligence–based integrated security solutions, recently launched its high-performance face recognition OEM module called 'Q-Face Pro' in response to the growing need for contactless security solutions.
Read more...
---
Disrupting power generation for the future
News
What if, instead of taking up 400 hectares to build a solar power plant, you could generate the same number of kilowatts on land the size of a basketball court?
Read more...
---