printer friendly version
Burning questions
April 2011 Fire & Safety, Mining (Industry)
Hi-Tech Security Solutions speaks to two fire specialists.
Hi-Tech Security Solutions: There is a belief that fire protection is definitely not top of mind in South Africa, and regulations, if they exist, are not carefully followed.
Trevor Harty, GM, Technoswitch: Regulations in any form are always an issue as far as compliance is concerned and the fire detection market is no different. The self-governing industry body, the FDIA is doing a lot of good in trying to enforce the standards and regulations among contractors and installers. This is a tough task, but together with suppliers buy-in, I think the war is being won slowly but surely.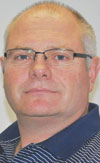 Trevor Harty, GM, Technoswitch
Leo Slootmans, CEO, Firespec: Yes, there is a common misperception that fire protection is a grudge purchase merely because it is a statutory requirement. Often it is put in place to meet minimum industry standards and this is sometimes complicated by unclear legislative guidelines. A good example is the interpretation of the rational design concept, which can in my opinion lead to some important omissions from compliance to building codes.
Firespec has identified the importance of offering a comprehensive package that addresses both active and passive fire control methods, physical security, but also an ongoing service and maintenance package. We have recognised the importance of the facilities manager as an individual or function that has to be involved in design and implementation of both passive and active fire control systems.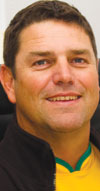 Leo Slootmans, CEO, Firespec
HSS: What areas of fire protection do you find are most in demand and in which industries?
Harty: Commercial market detection, such as hotels, offices and shopping centres has traditionally been the biggest market and probably the most in demand, but all other sectors are slowly following suite. The mining sector has shown particular growth over the last couple of years as the health and safety issues have been enforced more rigorously.
Slootmans: Standard fire detection systems in the commercial sector are most in demand by virtue of the regulations and legislation. Presently we find that service and maintenance of existing systems is an area that is not well supported especially in large buildings and campuses. That is why we have teams of technicians to install new state-of-the-art technology as well as teams with the skill to repair and maintain existing systems available on a 24/7 basis.
HSS: Is there an area in the fire protection market that the end user is ignoring?
Harty: As fire detection is more of a grudge purchase for the end user, the push usually comes from insurance houses for retrofits and enforcement of building codes via consultants for new buildings. From my experience, end users are rather reluctant to spend money on fire detection systems unless insisted on from a conformity position.
Slootmans: The end-users are often unaware of the tremendous benefit offered by passive fire protective measures, and often ignore the type of comprehensive service and maintenance plan that can potentially save the organisation a lot of money over the longer term.
HSS: How do you raise awareness in the market? Do you sell and install yourselves or assist your partners in finding sales and doing the implementation?
Harty: Technoswitch is a supplier of fire detection and control equipment and as such does not do installations. We do product awareness and product education with fire detection consultants, specialists and engineers. We offer design and commissioning assistance, as well as on site and telephonic support to our installation partners. Technoswitch also participates in and arranges various road shows and product days throughout the year, both nationally and internationally, to raise awareness and to keep the industry informed of product development and ongoing improvements.
Slootmans: We are raising awareness mainly through word of mouth and actively seek to be recognised as leading professionals in our trade. We are also actively engaged in sending useful information out via the technical and trade media, aimed at facilities managers, engineers, designers and architects. Firespec supplies, installs and maintains the full range of fire, access and CCTV systems.
Credit(s)
Further reading:
Managing the fire risk of transformer explosions
Issue 2 2020 , Fire & Safety
While a simple solution is to install adequate fire detection and suppression systems, this is hampered by the lack of necessary funding.
Read more...
---
Fire safety critical in healthcare
Issue 2 2020, Spero Sensors & Instruments, Technews Publishing , Fire & Safety
Healthcare organisations have a lot on their collective plates and it can be easy to overlook security issues in favour of more pressing demands.
Read more...
---
Fire alarms at sea
Issue 2 2020, Technoswitch , Fire & Safety
Technoswitch now offers marine approved conventional control panels from Haes, aimed at fire safety for all small to medium seafaring vessels.
Read more...
---
Kitchen fire suppression systems
Issue 2 2020, Technoswitch , Fire & Safety
Technoswitch has announced the addition of new 16 litre and 25 litre systems to its range of automatic kitchen fire detection and suppression systems.
Read more...
---
Fire detection for battery charging rooms
Issue 2 2020, FDIA (Fire Detection Installers Association) , Fire & Safety
Battery charging rooms pose fire explosion risks due to the presence of hydrogen gas produced when lead-acid batteries are being charged.
Read more...
---
Technology can help people in high-risk evacuations
Issue 2 2020 , Fire & Safety
Commercial buildings must not only be prepared for the possibility of a fire because they face newer threats - including terrorism, civil unrest and extreme weather.
Read more...
---
Effectively securing large mines
October 2019, Veracitech, Technews Publishing, Dallmeier Electronic Southern Africa , Mining (Industry), Integrated Solutions
The vast areas covered by mining operations present security challenges such as the ability to provide effective perimeter protection and surveillance, while maintaining reliable communications between remote areas and control rooms.
Read more...
---
Fire Beam Xtra covers up to 160 metres
October 2019, Technoswitch , Products, Fire & Safety
The Fire Beam overcomes traditional beam detection challenges where building movement and accessibility made beam detection unreliable and laborious to commission and maintain.
Read more...
---
Emergency voice communication system
October 2019, Technoswitch , Products, Fire & Safety
The Technoswitch Emergency Voice Communication Systems concept offers fire telephone and disabled refuge systems, as well as integrating emergency assist alarm systems in a single solution.
Read more...
---
Fast detection of smoke and flames
October 2019, Bosch Building Technologies , Editor's Choice, CCTV, Surveillance & Remote Monitoring, Fire & Safety
Video-based fire detection AVIOTEC from Bosch has been optimised for tunnels to provide early and reliable detection of smoke and flames in these dark environments.
Read more...
---