printer friendly version
Burning questions
April 2011 Fire & Safety, Mining (Industry)
Hi-Tech Security Solutions speaks to two fire specialists.
Hi-Tech Security Solutions: There is a belief that fire protection is definitely not top of mind in South Africa, and regulations, if they exist, are not carefully followed.
Trevor Harty, GM, Technoswitch: Regulations in any form are always an issue as far as compliance is concerned and the fire detection market is no different. The self-governing industry body, the FDIA is doing a lot of good in trying to enforce the standards and regulations among contractors and installers. This is a tough task, but together with suppliers buy-in, I think the war is being won slowly but surely.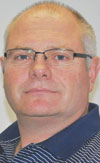 Trevor Harty, GM, Technoswitch
Leo Slootmans, CEO, Firespec: Yes, there is a common misperception that fire protection is a grudge purchase merely because it is a statutory requirement. Often it is put in place to meet minimum industry standards and this is sometimes complicated by unclear legislative guidelines. A good example is the interpretation of the rational design concept, which can in my opinion lead to some important omissions from compliance to building codes.
Firespec has identified the importance of offering a comprehensive package that addresses both active and passive fire control methods, physical security, but also an ongoing service and maintenance package. We have recognised the importance of the facilities manager as an individual or function that has to be involved in design and implementation of both passive and active fire control systems.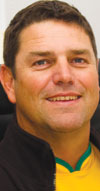 Leo Slootmans, CEO, Firespec
HSS: What areas of fire protection do you find are most in demand and in which industries?
Harty: Commercial market detection, such as hotels, offices and shopping centres has traditionally been the biggest market and probably the most in demand, but all other sectors are slowly following suite. The mining sector has shown particular growth over the last couple of years as the health and safety issues have been enforced more rigorously.
Slootmans: Standard fire detection systems in the commercial sector are most in demand by virtue of the regulations and legislation. Presently we find that service and maintenance of existing systems is an area that is not well supported especially in large buildings and campuses. That is why we have teams of technicians to install new state-of-the-art technology as well as teams with the skill to repair and maintain existing systems available on a 24/7 basis.
HSS: Is there an area in the fire protection market that the end user is ignoring?
Harty: As fire detection is more of a grudge purchase for the end user, the push usually comes from insurance houses for retrofits and enforcement of building codes via consultants for new buildings. From my experience, end users are rather reluctant to spend money on fire detection systems unless insisted on from a conformity position.
Slootmans: The end-users are often unaware of the tremendous benefit offered by passive fire protective measures, and often ignore the type of comprehensive service and maintenance plan that can potentially save the organisation a lot of money over the longer term.
HSS: How do you raise awareness in the market? Do you sell and install yourselves or assist your partners in finding sales and doing the implementation?
Harty: Technoswitch is a supplier of fire detection and control equipment and as such does not do installations. We do product awareness and product education with fire detection consultants, specialists and engineers. We offer design and commissioning assistance, as well as on site and telephonic support to our installation partners. Technoswitch also participates in and arranges various road shows and product days throughout the year, both nationally and internationally, to raise awareness and to keep the industry informed of product development and ongoing improvements.
Slootmans: We are raising awareness mainly through word of mouth and actively seek to be recognised as leading professionals in our trade. We are also actively engaged in sending useful information out via the technical and trade media, aimed at facilities managers, engineers, designers and architects. Firespec supplies, installs and maintains the full range of fire, access and CCTV systems.
Credit(s)
Further reading:
Fire protection for new Fuchs warehouse
Fire & Safety
The new warehouse at Fuchs Lubricants South Africa in Isando, Johannesburg, not only incorporates the latest technology but complies with stringent fire detection and prevention requirements.
Read more...
---
Fire-safety risks during load shedding
News Fire & Safety
The current load shedding implemented by electricity utility Eskom, as it faces unplanned breakdowns, poses a heightened fire risk for homeowners and their families.
Read more...
---
FlameSpec flame detectors from Technoswitch
Technoswitch Fire Detection & Suppression Fire & Safety
The FM-approved FlameSpec detectors address slow-growing fires and fast eruptions of fire while maintaining high performance and reliable detection in all weather and light conditions.
Read more...
---
Improved hydraulic performance and efficiency
Johnson Controls Global Products Fire & Safety
Tyco 5.8K LFII sprinkler from Johnson Controls Global Products brings improved hydraulic performance and efficiency to residential fire protection.
Read more...
---
One-bolt coupling
Johnson Controls Global Products Fire & Safety
The G-Fire One-Bolt Figure 579A is a grooved, rigid coupling ready for out-of-the-box, push-on installation including self-lubricating gaskets for a smooth installation experience.
Read more...
---
Ensure your generator is fire-safe
Fire & Safety
A backup power supply such as a genset is critical during loadshedding, however, it is vital that such important equipment is maintained properly and serviced regularly to be able to cope with outages.
Read more...
---
Technoswitch Awards dinner for 2022
Technews Publishing News Fire & Safety
Technoswitch hosted its fifth awards dinner at Montecasino in September, where customers and suppliers celebrated a year of success.
Read more...
---
Mass transportation requires massive security
Fire & Safety
The technologies and design styles behind transit hubs may have changed over the years, but from a fire safety perspective the threats have remained constant.
Read more...
---
ZYTEQ Fire Engineering Summit 2022
Fire & Safety News
Cape Town-based ZYTEQ Fire hosted its inaugural Engineering Summit at the Commodore Hotel in Cape Town and the Leonardo Hotel in Sandton, Johannesburg.
Read more...
---
Fire prevention in your home or business?
Fire & Safety Security Services & Risk Management
A recent fire at a nightclub in Boksburg has once again highlighted the importance of fire safety for both homes and businesses. When a fire breaks out, the consequences can be devastating.
Read more...
---