printer friendly version
ONVIF gains market share
June 2010
News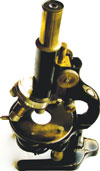 In July 2009 IMS Research (www.imsresearch.com) conducted market share analysis for the two major proponents of open standards for network video surveillance equipment. This analysis revealed that the member companies of the ONVIF standard commanded a significantly larger share of the total video surveillance equipment market than the member companies of the PSIA standard.
Since then there has been rapid progression of both standards, with both bodies announcing a raft of new member companies. To reflect the rapid development of both network video surveillance standards, IMS Research has re-analysed the relative market share positions of the two network video surveillance standards bodies.
This new market share analysis revealed that, despite both standards bodies having gained market share since the last analysis, the member companies of ONVIF still command a greater market share than the member companies of the PSIA. When considering the total video surveillance market, the member companies of ONVIF represent 61,1% of the market compared with the 31,5% of the PSIA member companies. Again, as in July 2009, the difference continues to be more pronounced when considering the network video surveillance equipment market, the member companies of ONVIF hold 72,1% of the market, compared to the 29,3% of the PSIA member companies.
Gary Wong, a video surveillance research analyst at IMS Research, states, "There is a strong and accelerating movement towards open standards for network video surveillance within the industry – currently 35,1% of the market is neither a member of ONVIF or the PSIA. Whilst there has been some trepidation that the introduction of open standards may increase competitiveness in an already highly competitive environment, there is now strong belief that standards will be a key driver in significantly expanding the network video surveillance marketplace."
At the recent ISC West show ONVIF announced that it would be expanding the original scope of its organisation.
"Having established strong momentum in creating an open standard for video products, ONVIF has decided to expand its scope to also include access control," commented Uwe Thym, vice president of marketing for Bosch Security Systems. Thym continued, "We (Bosch) believe that a common standard across these segments will have significant advantages for a large number of applications, where effortless integration of access and video products is of great benefit."
"With a high level of support from network video surveillance manufacturers and a high volume of ONVIF-compliant products scheduled for release later this year, it is not surprising that ONVIF is now focusing on establishing another standard that offers synergic benefits for its membership" commented Wong.
Further reading:
Olarm launches the Olarm LINK
Olarm Perimeter Security, Alarms & Intruder Detection News Products
Building on the success of smart-enabling, monitoring and controlling alarm panels and electric fences, Olarm has a new solution for customers to integrate gates, garage doors, pumps and other electrical products with the Olarm APP and Olarm PRO communicator.
Read more...
---
Ultimate smart monitoring and reliability
Olarm Perimeter Security, Alarms & Intruder Detection News Products
Olarm is gearing up to unveil its latest product, the Olarm MAX, set to be available in late 2023, which will redefine smart monitoring by offering unparalleled connectivity options and functionality.
Read more...
---
Insights from the 2023 Cloud Security Report
News Cyber Security
Increased costs, compliance requirements, hybrid and multi-cloud complexities, reduced visibility, and a lack of skilled practitioners cause organisations to slow or adjust their cloud adoption strategies.
Read more...
---
New algorithm for OT cybersecurity risk management
Industrial (Industry) Cyber Security News Commercial (Industry)
OTORIO's new risk management model and attack graph analysis algorithm technology, calculates OT cybersecurity threats and provides risk mitigation actions, prioritised according to actual exposure and potential impact on operations.
Read more...
---
Robots: a security opportunity or a threat?
Editor's Choice News Conferences & Events
Professor Martin Gill, Director of Perpetuity Research & Consultancy International and the School of Criminal Justice at the University of South Africa (UNISA), will be holding a Global Thought Leadership Security webinar on 22 June 2023 to discuss the contentious issue of robots operating in the security industry.
Read more...
---
UNISA sponsors Securex seminars
Editor's Choice News Conferences & Events
As part of UNISA's 150-year birthday celebrations, UNISA has sponsored the Securex Theatre Seminar Programme, which will include a number of prominent industry specialists, academics and security practitioners focusing on a number of themes.
Read more...
---
Facilities Management Seminar Theatre
Securex South Africa News
The free-to-attend Facilities Management Seminar Theatre, powered by Broll, delivers information on the latest market trends, thereby keeping attendees up to date on solutions and technology centred on increasing facility system optimisation.
Read more...
---
The latest security trends at Securex South Africa 2023
Securex South Africa News Conferences & Events Training & Education
Security technology evolves at a blistering pace, so it's important to keep up to date with changing trends in order to ensure maximised safety of human and personal assets. The Securex Seminar Theatre, powered by UNISA, is the place to be.
Read more...
---
Sustainability School opens for enrolment
Education (Industry) News Security Services & Risk Management
Three-part programme, first developed for Schneider Electric employees, is now available for free for companies worldwide. Attendees learn how to future-proof their businesses and accelerate their decarbonisation journeys.
Read more...
---
From the editor's desk: Get Smart
Technews Publishing News
Welcome to the fourth issue of Hi-Tech Security Solutions for 2023, which is also the first issue of Smart Security Solutions. As noted in previous issues, Hi-Tech Security Solutions has been rebranded to Smart Security Solutions.
Read more...
---