printer friendly version
Biometrics in government
January 2009
Access Control & Identity Management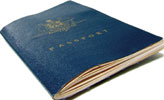 Biometrics is a recognised and accepted technology and it continues to prove itself as a reliable way to prevent crime.
Within government, biometrically-empowered identification can be incorporated in official credentials such as birth certificates, national ID documents, drivers' licences, pension and health cards, passports and work permits. Fingerprint biometrics has been used by law enforcement agencies for decades and the Ideco Group works closely with such organisations in South Africa.
Ideco has been contracted by SAPS to provide an electronic link to the SAPS Criminal Record Database. AFISwitch is the only commercially-available, automated service that allows organisations to run checks against these records with results being returned within just 48 hours.
In the past, traditional paper-based identification systems could be used to create multiple identity documents for one person. The use of biometric technology could prevent this and also link multiple fraudulent identities to a single person.
The digitisation of South Africa's Department of Home Affairs' paper-based fingerprint records is still the largest project of its kind in the world – involving the conversion of some 40 million paper records to an electronic format. The digitised records form a cornerstone of HANIS, the Home Affairs National Identification System.
Biometric technology is also used by the Department of Home Affairs in an application that will verify a citizen's identity on the smart identity card soon to be issued by the department. The Department of Social Development was the first to use Sagem technology in South Africa in the early 1990s to verify the identity of beneficiaries of social grants.
In October 2007 the Special Investigation Unit into fraud, corruption and maladministration that plagued the social grant system, revealed that it had – since it started in 2005 – prevented R690m from being paid out to fraudulent claimants. A total of 288 682 people who were illegally receiving grants was removed from the system. According to the unit, 21 587 of those were public service people who received grants illegally.
The SIU also discovered several organised crime groups targeting the social grants payout system. Some were people recruited from off the street and issued with false documentation to claim grants. Others simply created false beneficiaries through hacking into the government system. One group had up to 700 people fraudulently claiming social payouts.
Effective delivery of Basic Income Grants requires a comprehensive database of eligible recipients and simple, flexible payment procedures to ensure access by those in remote areas. Today, some 10 million grants are paid each month against biometric identity verification.
The Home Affairs National Identification System (HANIS) will replace the present barcoded ID book with a 'smart' ID Card. An electronic chip built into the card can store the holder's personal data, such as eligibility for social grants and basic services. The card will bear the holder's fingerprints to facilitate biometric identification and minimise the potential for fraudulent use.
In November 2008, the KwaZulu-Natal Provincial Treasury launched the Biometric Access Control System (BACS), which will curtail fraud and corruption within the provincial administration. Millions of rand could be saved by the government by combatting cyber-attacks on the IT systems that the government uses to manage its resources.
BACS is a security system that ensures only an individual properly identified and authenticated by a biometric fingerprint can access the system.
In many instances, it is beneficial for government departments to share biometric data. In South Africa, the national Integrated Justice System is a mechanism in government that brings together the Department of Safety and Security and the Department of Justice, Correctional Services and Social Development. Each of these departments has a function dedicated to the Integrated Justice System (IJS).
The IJS was established to ensure that ministries and departments coordinate their processes so that information flows seamlessly between governmental departments involved in justice. From the moment that the SAPS makes an arrest to the time the convicted offender is imprisoned, a process of information sharing is followed between departments. High rates of fraudulent data entry and invalid changes meant that the IJS needed a logical form of control which would timeously aid in the identification of information fraud. According to Vhonani Mufamadi, CEO of the Ideco Group, "The typical process of convicting a criminal involves the integration of various government departments so it becomes critical to ensure that the process runs smoothly and that the information being shared between departments has not been tampered with. With so many interrelated departments involved in each case, it is evident that the ability to manage information is critical in ensuring that justice is achieved."
The 1000+ Sagem fingerprint readers with fake finger detection (FFD) technology, supplied to the SAPS by Ideco, play a key role in controlling access to the information shared between these departments. These readers are used specifically in forensic laboratories, the Logistics departments, the Firearm Licensing department and the Stolen Vehicle division. The FFD technology was essential as the use of the readers to guard forensic evidence became critical.
Through the system's tracking capabilities, a far more reliable mechanism for audits in the IJS system is assured. Previously, when important documents went missing in an investigation, there was no way of tracking their disappearance. Now, with Sagem readers, one is able to track the exact movement of each document and track who altered it and when. In the Forensic Laboratories, for example, the system is able to track through logical access control which samples were handled, which dockets were completed and at what stage they were altered.
The acceptance of such developments in logical access control is proving very positive. According to Mufamadi, "Since AFIS was commissioned in 2002, and through its big role in the police environment, fingerprint technology has become a very powerful tool in the fight against crime. We see a very positive future for fingerprint technology in securing all logical transactions in South Africa's justice system. As biometrics becomes more affordable, flexible and accepted, its role in government applications will increase."
Credit(s)
Further reading:
Revamping Liberty Life's reception area
Turnstar Systems Access Control & Identity Management Commercial (Industry)
Turnstar supplied and installed four Speedgate Express lanes, each 550 mm wide, as well as two Pulse Special Needs Gates for wheelchair access to Liberty Life.
Read more...
---
Hybrid licence plate recognition
ZKTeco Products Access Control & Identity Management Transport (Industry) Logistics (Industry)
The ZKTeco LPRS2000 is a hybrid-recognition vehicle management terminal that combines the latest high-performance UHF reader.
Read more...
---
Suprema joins FiRa Consortium
Suprema News Access Control & Identity Management
Suprema recently became a member of the FiRa Consortium, a consultative body that establishes standards for ultra-wideband (UWB) technology, the next generation of wireless communication.
Read more...
---
Physical security at distribution centre
Turnstar Systems Transport (Industry) Access Control & Identity Management Products Logistics (Industry)
Turnstar's Velocity Raptors create a high-security physical barrier at Massmart's new 75 000 m2 distribution centre in Riversands, Johannesburg .
Read more...
---
Integrated smart parking management
ZKTeco Access Control & Identity Management Transport (Industry) Products Logistics (Industry)
ZKTeco smart parking management provides a solution for both small parking lots and busy multi-story car parks, providing maximum efficiency, transparency and security.
Read more...
---
UHF RFID standalone terminal
ZKTeco Products Access Control & Identity Management Transport (Industry) Logistics (Industry)
The U2000 increases access control functions and supports TCP/IP communication, Wiegand in/out, two relays, third-party electric locks, door sensors and exit buttons.
Read more...
---
PALMKI palm vein recognition technology
Access Control & Identity Management Products
Tactile Technologies has announced the launch of Palmki, a palm vein recognition solution developed and marketed by PerfectID, a Belgian company.
Read more...
---
ATG Digital launches solution for emergencies
Access Control & Identity Management Asset Management, EAS, RFID
ATG Digital has launched a Roll Call feature on its app to assist SHEQ managers and safety officers who cite attendance records in an emergency as one of their biggest challenges.
Read more...
---
UHF and Bluetooth multi-technology reader
Evolving Management Solutions Products Access Control & Identity Management
The SPECTRE nano offers hands-free identification of the vehicle and/or the driver, as well as interoperable and multi-protocol secure identification.
Read more...
---
Identity proofing allows easy virtual ID checks
Access Control & Identity Management Security Services & Risk Management
The identity verification market is expected to grow from $8 billion in 2021 to reach $17,7 billion in 2026 with a CAGR of 17,1%, and identity proofing in particular is gaining popularity.
Read more...
---