printer friendly version
The wireless market in South Africa
January 2009
News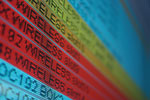 The wireless market in South Africa has been a particularly interesting case study for many global manufacturers partly because of the bumpy start it had in South Africa in the early 2000s and in part due to the interesting mix of product available in our country.
Where we go will ultimately depend on what drives our installers. The birth of wireless was necessitated mainly for quicker installation times and the need to have neater more attractive devices. Nevertheless, there has been an obvious move from companies to integrate the wireless technology into one seamless system.
Notwithstanding the abovementioned fact the market is predominantly driven by price and there seems to be an obvious draw to remain with wired.
Communication protocols and the way the panels handle the wireless requests from any devices have become more robust and harder to compromise and in so doing have brought about confidence in wireless product. More so power management on wireless devices have become even more optimal and battery life can stretch to five years. As price remains a steady factor it is interesting to note that more and more First-World countries are insisting on wireless product.
The UK has been particularly interesting as wireless installations now contribute to 90% of the overall installations done and the wired counterpart has become progressively smaller.
As we face more global economic pressure the fundamental need to run business leaner and with less overheads has become apparent. The truth of the matter is that the installer is not only concerned with the time he or she spends with the client but also how many times the installation team goes back to finish the installation.
The wireless trend in Scandinavian countries, UK, the Americas and parts of Eastern Europe are becoming glaringly clear. Install as quick as possible by configuring the system at the office. Customer visits must be brought down to a minimum to save on overheads and off site monitoring is essential to maintain and manage the system.
What does this mean for the South African market? In many respects our market tends to follow global trends but we are innovative in many regards. The success of many businesses in this time is going to be due to offering a unique solution. The goal is mutually beneficial as recurring business is encouraged due to the versatility of most wireless systems.
For more information contact Johan Crause, Visonic, 0861 VISONIC.
Further reading:
Spend on cloud to accelerate across Africa in 2023
News
More than two-thirds of companies using cloud computing across major African markets plan to increase their spending on cloud services in 2023.
Read more...
---
ChatGPT's impacts will be social, not technical
News
ChatGPT is truly a remarkable achievement, an artificial intelligence (AI) that you can have a conversation with and ask to do everything from writing essays to coding computer programs.
Read more...
---
Artificial intelligence in Africa: levelling the narrative
News
While AI can benefit multiple industries, in Africa the key sectors that stand to gain are financial services (specifically fintech) and agriculture.
Read more...
---
Improving data security for a hybrid society
News
Researchers from Tokyo University of Science develop a method that can perform computations with encrypted data faster and at a lower cost than conventional methods, while also improving security.
Read more...
---
Cybersecurity in 2023: The latest trends and developments
News
In 2023, experts predict that several trends will shape the cybersecurity landscape, including the growing use of artificial intelligence (AI), the increasing focus on the Internet of Things (IoT), and the rise of quantum computing.
Read more...
---
SAN market set for growth
Technews Publishing News IT infrastructure
Storage-area network (SAN) market to hit US$ 26,86 billion in revenue by the end of 2029 due to factors like widespread adoption of Hybrid SAN-NAS solutions.
Read more...
---
Enterprise threats in 2023
News Cyber Security
Large businesses and government structures should prepare for cybercriminals using media to blackmail organisations, reporting alleged data leaks, and purchasing initial access to previously compromised companies on the darknet.
Read more...
---
Trends in the proptech industry for 2023
News
By mixing real estate with technology to optimise industries, create new ones, and generate efficiencies or capabilities that improve revenue generation, something as fundamental as the concept of parking has been turned on its head.
Read more...
---
31 percent of all IoT SIMs managed with third-party IoT CMPs
News Integrated Solutions
Berg Insight recently released new findings about the market for IoT connectivity management platforms (CMPs), a standard component in the value proposition from mobile operators and IoT MVNOs around the world.
Read more...
---
Off-highway vehicle telematics systems
News
The installed base of off-highway vehicle telematics systems to reach 12.2 million units worldwide by 2026, says Berg Insight.
Read more...
---