printer friendly version
The wireless market in South Africa
January 2009
News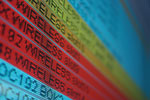 The wireless market in South Africa has been a particularly interesting case study for many global manufacturers partly because of the bumpy start it had in South Africa in the early 2000s and in part due to the interesting mix of product available in our country.
Where we go will ultimately depend on what drives our installers. The birth of wireless was necessitated mainly for quicker installation times and the need to have neater more attractive devices. Nevertheless, there has been an obvious move from companies to integrate the wireless technology into one seamless system.
Notwithstanding the abovementioned fact the market is predominantly driven by price and there seems to be an obvious draw to remain with wired.
Communication protocols and the way the panels handle the wireless requests from any devices have become more robust and harder to compromise and in so doing have brought about confidence in wireless product. More so power management on wireless devices have become even more optimal and battery life can stretch to five years. As price remains a steady factor it is interesting to note that more and more First-World countries are insisting on wireless product.
The UK has been particularly interesting as wireless installations now contribute to 90% of the overall installations done and the wired counterpart has become progressively smaller.
As we face more global economic pressure the fundamental need to run business leaner and with less overheads has become apparent. The truth of the matter is that the installer is not only concerned with the time he or she spends with the client but also how many times the installation team goes back to finish the installation.
The wireless trend in Scandinavian countries, UK, the Americas and parts of Eastern Europe are becoming glaringly clear. Install as quick as possible by configuring the system at the office. Customer visits must be brought down to a minimum to save on overheads and off site monitoring is essential to maintain and manage the system.
What does this mean for the South African market? In many respects our market tends to follow global trends but we are innovative in many regards. The success of many businesses in this time is going to be due to offering a unique solution. The goal is mutually beneficial as recurring business is encouraged due to the versatility of most wireless systems.
For more information contact Johan Crause, Visonic, 0861 VISONIC.
Further reading:
Johnny Aucamp joins iPulse exco
News
Johnny Aucamp has joined iPulse Systems as its chief sales officer (CSO), adding a massive boost to the executive team.
Read more...
---
From the editor's desk: Security and resilience
Technews Publishing News
It's often said that South Africans are a resilient bunch, and history has proven this correct. When it comes to security, both cyber and physical, resilience is key to an effective defensive plan. ...
Read more...
---
Hikvision aims for solutions
Technews Publishing Hikvision South Africa Editor's Choice CCTV, Surveillance & Remote Monitoring News Integrated Solutions Conferences & Events
Hikvision recently held a roadshow titled Industry X, where the company highlighted its latest products and solutions, supported by partners and distributors.
Read more...
---
Olarm launches PRO 4G communicator
Olarm News Perimeter Security, Alarms & Intruder Detection Products
Olarm has announced an additional 4G/LTE version of its Olarm PRO smart communicator. It is aimed at areas suffering from poor connectivity by providing support for 4G, 2G and Wi-Fi networks.
Read more...
---
ADI Expo returns to South Africa
Technews Publishing ADI Global Distribution News
September saw the return of the ADI Expo to South Africa. The Johannesburg event was held at the Focus Rooms and the Durban event, two days later, at the Southern Sun Elangeni & Maharani.
Read more...
---
Technoswitch Awards dinner for 2022
Technews Publishing News Fire & Safety
Technoswitch hosted its fifth awards dinner at Montecasino in September, where customers and suppliers celebrated a year of success.
Read more...
---
Suprema joins FiRa Consortium
Suprema News Access Control & Identity Management
Suprema recently became a member of the FiRa Consortium, a consultative body that establishes standards for ultra-wideband (UWB) technology, the next generation of wireless communication.
Read more...
---
Reliable, low-maintenance video appliances
Technews Publishing Editor's Choice CCTV, Surveillance & Remote Monitoring News IT infrastructure Products
Symetrix, part of the Agera Group, has added the AES range of video recording servers, storage appliances and workstations to its portfolio.
Read more...
---
ZYTEQ Fire Engineering Summit 2022
ZYTEQ Fire Fire & Safety News
Cape Town-based ZYTEQ Fire hosted its inaugural Engineering Summit at the Commodore Hotel in Cape Town and the Leonardo Hotel in Sandton, Johannesburg.
Read more...
---
Nomad launches early adopter programme
Editor's Choice News Integrated Solutions Smart Home Automation
Participants in Nomad's Early Adopter Programme will receive 10% of their volume order to facilitate testing before the commercial launch later this year.
Read more...
---