printer friendly version
Customised solutions to cover all fire risk scenarios
November 2008
Fire & Safety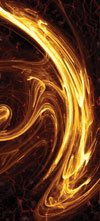 ADT Security, through its affiliation to Tyco International, not only offers customers access to security resources, but also access to technologically advanced fire protection systems combined with the local knowledge and experience of ADT.
According to Hennie Barnard, general manager of ADT's Fire Systems division, "Fire protection is often overlooked in South Africa because of its cost and the typically unsophisticated technology that these systems have previously offered. The threat of fire is however a very real one, particularly for small and medium enterprises (SMEs) with nearly 60% of all small businesses affected by fire related incidents forced to cease trading. This does not take into account the hundreds of fire-related deaths each year and the billions of rands worth of fire damage in the industrial and corporate sector."
ADT's fire division offers customers a host of customised engineered solutions to cover all fire risk scenarios ranging from assessment to responding to fire alarms.
One of the more innovative products offered in ADT's portfolio of fire protection and detection products is the new FLAMEVision FV300 range of array-based flame detectors. They represent the next generation of advanced flame detection and utilise the latest infrared (IR) array technology which offers significant benefits to users. The array-based IR sensors provide more reliable flame detection when compared to triple channel IR and closed circuit television (CCTV) flame detection. The detector also provides positional information with a video and programmable masking capability to allow the operator to handle events safely, whilst causing minimal disruptions to operations and cost.
The FV300 detectors use a 256 element pyroelectric IR array to detect flame's and provide positional information so that the location of a flame, within the detector's field of view, can be communicated. Additionally an inbuilt colour CCTV camera can transmit a 'detector's eye view' of the protected area to a CCTV monitor. Superimposed onto the CCTV picture, the positional data pinpoints the source of the alarm. "The field view of the detector is such that it will enable one to detect a pan fire covering one-tenth of a square metre. Detection of such a small fire at a range of approximately 60 metres would not normally be visible on a CCTV picture," says Barnard. Not only does this early warning save precious time, but it allows appropriate executive actions to take place in order to minimise potential fire losses.
According to Barnard the detectors are ideally intended for applications demanding a high level of protection and where a rapid response to fire is important. Typical applications would therefore include refineries, fuel loading facilities, compressor stations, chemical production, printing industry, and warehousing.
Barnard confirms that the existing MINERVA S200+ range of detectors is still available for users who do not require additional positional information or a lower cost solution is necessary. In addition ADT has the revolutionary Novec 1230 fire protection fluid in its product range. This is a fluid which is a liquid at room temperature, but extinguishes fires through a combination of heat absorption and an element of chemical interference with the flame.
Barnard says the liquid state of Novec 1230 fluid also means it is space efficient, requiring about the same number of cylinders as conventional halocarbon agents. "It is easy to store and is ideal for use in spaces where maintaining high value equipment is of great importance."
ADT also offers the Simplex Fire Detection product range, MINERVA MX technology, Nursecall and Care Communications technology. Also on offer are special hazard detection products, institutional timekeeping solutions, voice evacuation and public address systems.
Alarm monitoring plays an essential role in the division, with fire alarms being linked to the company's fully staffed Alarm Receiving Centres, which will notify the relevant fire station immediately when notified of any alarm activations. "As with every other aspect of security, protection against fire plays an increasingly significant role in any business venture. ADT's Fire Systems division is well equipped to deal with these demands and not only offers its clients state-of-the-art security solutions from across the globe but can also assess and advise on the best solution available for any problem," says Barnard.
Credit(s)
Further reading:
Self-test for fire alarms
Issue 4 2020, Johnson Controls Global Products , Fire & Safety
Johnson Controls notification appliance self-test technology receives UL Verification Mark.
Read more...
---
New FireClass addressable fire alarm panels
Issue 4 2020, Johnson Controls Global Products , Fire & Safety
Johnson Controls has introduced two new FireClass addressable fire alarm panels, the FC702 and FC708, to its range of fire detection solutions.
Read more...
---
University of Sudan tackles heat and dust with life safety solutions
Issue 4 2020, Hochiki Europe , Fire & Safety
To guarantee the safety of students, staff and visitors, Sudan University chose fire safety devices from Hochiki with the ability to withstand the harsh Sudanese environment.
Read more...
---
Technology and new systems
Issue 3 2020, Fidelity ADT , Smart Home Automation
The SA crime profile, along with its unique socio-economic landscape, means that South Africa's security industry is one of the oldest bespoke private security industries in the world.
Read more...
---
Fidelity Fire Solutions partners with Eaton
Issue 3 2020, Fidelity ADT , News
Fidelity Fire Solutions has announced its partnership with Eaton to source, service and install fire alarm and fire suppression solutions across sub-Saharan Africa.
Read more...
---
Managing the fire risk of transformer explosions
Issue 2 2020 , Fire & Safety
While a simple solution is to install adequate fire detection and suppression systems, this is hampered by the lack of necessary funding.
Read more...
---
Fire safety critical in healthcare
Issue 2 2020, Spero Sensors & Instruments, Technews Publishing , Fire & Safety
Healthcare organisations have a lot on their collective plates and it can be easy to overlook security issues in favour of more pressing demands.
Read more...
---
Fire alarms at sea
Issue 2 2020, Technoswitch , Fire & Safety
Technoswitch now offers marine approved conventional control panels from Haes, aimed at fire safety for all small to medium seafaring vessels.
Read more...
---
Kitchen fire suppression systems
Issue 2 2020, Technoswitch , Fire & Safety
Technoswitch has announced the addition of new 16 litre and 25 litre systems to its range of automatic kitchen fire detection and suppression systems.
Read more...
---
Fire detection for battery charging rooms
Issue 2 2020, FDIA (Fire Detection Installers Association) , Fire & Safety
Battery charging rooms pose fire explosion risks due to the presence of hydrogen gas produced when lead-acid batteries are being charged.
Read more...
---