printer friendly version
E-tickets
July 2008
Access Control & Identity Management
"All tickets please, alle kaartjies asseblief". That was a call I regularly heard in the late '80s as I travelled by train from Cape Town to Simonstown. Lately, when I use modern public transport such as the London Underground or Paris Metro, it is all automated, from ticket purchasing to access to the subsystem that leads to you boarding the train.
Likewise we now get e-tickets to fly on 1-time and many of the other low-cost internal flights. Reserving these tickets does not require any form of identity, and if you were so keen to blow a few hundred rand, be my guest and book a flight in a strange or unknown name.
Yes, on arrival at the departure point you have a process of personal identification prior to receiving your boarding pass. This is a manual process that currently has a small amount of automation in tying the ticket booking with the physical individual standing at the terminal.
Not exactly optimal and not something that will or can scale massively when we start looking at the number of individuals, groups, local nationals and foreign to deal with when it comes to sporting events or a large pop concert.
It will be possible through the Web though and new technologies to certify users prior to such events which can lift the demands on overworked registration staff at the point of access to an event.
One such example is IRIS (iris recognition immigration system), which has been implemented at Gatwick Airport where 31 million passengers pass through annually. It allows registered passengers to enter the UK quickly and securely and is a new step in exploiting biometric technology to strengthen Britain's border controls.
Therefore I see a future in South African sports, hospitality and entertainment where frequent consumers of such services will want to differentiate themselves from the rest of the crowd. They will demand and receive faster access, better seating - possibly closer to the celebrities or action - and all of this will be granted as the event organisers will know a lot more about these individuals' personal likes and dislikes.
They will also be able to achieve better profiling for crowd control and will 'instinctively' know how to manage these groups.
One of the biggest activities that will be tied to these processes will be identity certification. This is the process of proving who you are to the authority that will be granting or issuing you your convenience activator. Once this relationship is established you will have authorised access to the environment and/or services that you have signed up for. A principle of federation within the certification process can see external agents possibly providing a service to multiple providers in a distributed fashion.
Such conveniences are great, but we need to ask ourselves what will we have to sacrifice to benefit from it? And will these sacrifices justify the convenience? Only time will tell.
South Africa has no long-term statistics regarding ID theft, nor do we have a legal requirement to breach disclosure notification. We do, however, hear rumours of irregularities in the Home Affairs offices and we have all heard the stories of co-workers and acquaintances that have lost notebooks and mobile phones, all of which contain personal information of that person and potentially also their clients.
Not much is happening to these data bits as our criminal mindsets still see the value in the stolen hardware, but that too will change shortly... and with a legal mandate soon on us to protect personal identifiable data and with a breach notification requirement looming, I see a lot of change on the horizon.
The warning therefore lies in what you as a consumer - who subscribes to these new service offerings, that promise to reduce waiting times, reduce queuing and improve usability etc - have to give away to become a consumer of the service, and whether you are comfortable with the level of trust that you are passing on to the service provider, including the conditions and terms of their custodial agreement and how you will be able to extract yourself from such a service.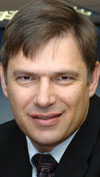 Karel Rode
For more information contact CA Africa, +27 (0)11 236 9152, karel.rode@ca.com, www.ca.com
Further reading:
Gallagher Security releases Command Centre v9
Gallagher News & Events Access Control & Identity Management Integrated Solutions
Richer features, greater integrations, with the release of Gallagher Security's Command Centre v9 security site management software designed to integrate seamlessly with various systems and hardware.
Read more...
---
Paxton's Net2 secures medicinal cannabis facility
Paxton Access Control & Identity Management Healthcare (Industry) Videos
Paxton's Net2 access control has been installed at Highlands Grow, a fully licensed industrial-scale cultivator, producing cannabis for medicinal and recreational use.
Read more...
---
Lock down your access control with Alcatraz AI
C3 Shared Services Healthcare (Industry) Access Control & Identity Management AI & Data Analytics
Alcatraz AI, represented in South Africa by C3 Shared Services, changes access control by harnessing the power of artificial intelligence and analytics at the edge, where facial recognition becomes the essential credential autonomously.
Read more...
---
Effective access control
Flow Systems Access Control & Identity Management Products & Solutions
Flow Systems has introduced its new Extra Heavy Duty Industrial Rising Vehicle Barrier, which provides a high level of protection. It is a traditional-looking control barrier with the benefits of high-level physical protection.
Read more...
---
Newport Aquarium replaces traditional locks and keys
Paxton Access Control & Identity Management Entertainment and Hospitality (Industry)
Newport Aquarium wanted to replace its old security system with an easy-to-use and high-security access control solution to keep the animals, visitors, and staff safe. The solution was Net2, a PC-based access control system that offers centralised administration.
Read more...
---
Securing easy access
Suprema neaMetrics Access Control & Identity Management
Securing access to hospitals and healthcare institutions presents a unique set of challenges, because these facilities operate 24/7, have highly 'open' access in public areas and require a strict level of security.
Read more...
---
Reliable mass notification
Access Control & Identity Management
The use of voice alarm and voice evacuation systems within the healthcare industry ensures a safer and more reassuring environment in the event of an emergency.
Read more...
---
Protecting our most vulnerable
Access Control & Identity Management
In a nation grappling with the distressing rise in child kidnappings, the need for innovative solutions to protect our infants has never been more critical. South Africa finds itself in the throes of a child abduction pandemic.
Read more...
---
New generation of cyber-focused controllers
Gallagher News & Events Access Control & Identity Management Products & Solutions
The C7000 gives users an opportunity to leverage their hardware and firmware to build a platform designed to catapult their organisation into the future, with cybersecurity baked in from inception.
Read more...
---
New T&A terminal features revolutionary AI technology
Suprema News & Events Access Control & Identity Management AI & Data Analytics
Suprema has launched BioStation 2a, the world's first deep learning-based fingerprint recognition solution, providing powerful access control features and an improved ability to extract templates from low-quality fingerprints.
Read more...
---