printer friendly version
Identity check on fast-forward
February 2008
Access Control & Identity Management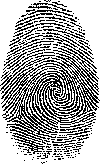 AFISwitch allows criminal background checking by the commercial sector and it is surprisingly fast.
Provided they had consent from the person whose record was being checked, the South African Police Service has always supplied details of criminal records to the public. The service was commonly used by employers doing pre-employment checks and on-the-job risk management; and as a result of certain legal requirements such as those placed on applicants for gun licences and professional driving permits.
A criminal record check is also part of the requirements for obtaining a travel visa for certain countries - you need a police clearance certificate to accompany your application for such visas.
In the past, the police ran the checks manually. To obtain details of a criminal record, it was necessary to go to a police station where fingerprints were taken with ink on paper. This record was then sent to the Criminal Record Centre in Pretoria for manual checking against their files. The whole process could take from a few weeks to a few months. Since this was not a core function of policing, new applications joined the queue and were, understandably, not prioritised by the police. And woe betide the poor person who needed an emergency visa...
Such a labour intensive and time-consuming process was hardly conducive to producing fast results. This in turn created difficulties if, for example, a security company wanted to recruit a new employee: both parties had to wait a few weeks or months for the results.
In September 2002, with the commissioning of the SAPS Automated Fingerprint Identification System (AFIS), a semi-automated system was introduced. This enabled processing of certain commercial searches at 35 sites across South Africa, but excluded applications for firearms, professional driving permits and PSIRA (Private Security Industry Regulatory Authority).
In October 2006, a 15-year contract was awarded by SAPS to Ideco Group for an automated service. In essence, AFISwitch is an information conduit between SAPS criminal records and the public.
The basic search principles remain the same: consent is required before a search can be initiated; it is still based on 10 fingerprints; and results must be made available to the individual in question.
The major difference is how AFISwitch conducts searches. The process begins with electronic capture of each fingerprint using Sagem MorphoSmart fingerprint scanners, interfaced with AFISwitch laptop workstations.
Identity data is then associated with the fingerprints and the entire file is uploaded by secure Internet connection to the AFISwitch server. From here, the file is transmitted directly to the SAPS AFIS, which also operates on Sagem technology and contains some 6 million digital fingerprint records.
SAPS AFIS then runs an automated matching search, returning either a 'no-hit' or 'hit' result to AFISwitch.
In the case of a 'no-hit' result, AFISwitch returns a 'No Illicit Activity Identified' report to the applicant: end of process.
For 'hit' results, AFISwitch returns a 'Possible Illicit Activity Identified' report and asks if the applicant wants more information. If this is required, SAPS processes an AFISwitch hardcopy report for return to the applicant.
Speed is the key
Within 48 hours, 'hit' and 'no-hit' results are returned to applicants. This is the maximum processing time as stipulated in the Service Level Agreement between SAPS and Ideco.
With speed comes convenience. For example, there is no longer any need to go to a police station and employers can run the entire process from their offices using equipment supplied by Ideco.
Speed also delivers efficiency. If a criminal background check is required for employment, AFISwitch dramatically accelerates the recruitment process. This delivers obvious benefits to both employers and prospective employees.
Is Big Brother watching you even more closely?
Not with AFISwitch. A check can only be run on you if you have given your consent in writing. In accordance with the AFISwitch Agreement, service providers must ensure that they have a signed consent form for each commercial search. A permanent record of all consent forms has to be securely stored and Ideco has the right to inspect them.
It should also be stressed that, in granting the AFISwitch contract to Ideco, SAPS was meticulous in ensuring the integrity of how information is acquired, processed and distributed. The contract was some three years in its finalisation and extensive pre-testing was carried out with the assistance of organisations such as Nedcor at their head offices and with Eskom at its Koeberg nuclear plant.
For more information contact Ideco AFISwitch, +27 (0)12 667 2203, pine@ideco.co.za, www.ideco.co.za
Credit(s)
Further reading:
Gallagher Security releases Command Centre v9
Gallagher News & Events Access Control & Identity Management Integrated Solutions
Richer features, greater integrations, with the release of Gallagher Security's Command Centre v9 security site management software designed to integrate seamlessly with various systems and hardware.
Read more...
---
Paxton's Net2 secures medicinal cannabis facility
Paxton Access Control & Identity Management Healthcare (Industry) Videos
Paxton's Net2 access control has been installed at Highlands Grow, a fully licensed industrial-scale cultivator, producing cannabis for medicinal and recreational use.
Read more...
---
Lock down your access control with Alcatraz AI
C3 Shared Services Healthcare (Industry) Access Control & Identity Management AI & Data Analytics
Alcatraz AI, represented in South Africa by C3 Shared Services, changes access control by harnessing the power of artificial intelligence and analytics at the edge, where facial recognition becomes the essential credential autonomously.
Read more...
---
Effective access control
Flow Systems Access Control & Identity Management Products & Solutions
Flow Systems has introduced its new Extra Heavy Duty Industrial Rising Vehicle Barrier, which provides a high level of protection. It is a traditional-looking control barrier with the benefits of high-level physical protection.
Read more...
---
Newport Aquarium replaces traditional locks and keys
Paxton Access Control & Identity Management Entertainment and Hospitality (Industry)
Newport Aquarium wanted to replace its old security system with an easy-to-use and high-security access control solution to keep the animals, visitors, and staff safe. The solution was Net2, a PC-based access control system that offers centralised administration.
Read more...
---
Securing easy access
Suprema neaMetrics Access Control & Identity Management
Securing access to hospitals and healthcare institutions presents a unique set of challenges, because these facilities operate 24/7, have highly 'open' access in public areas and require a strict level of security.
Read more...
---
Reliable mass notification
Access Control & Identity Management
The use of voice alarm and voice evacuation systems within the healthcare industry ensures a safer and more reassuring environment in the event of an emergency.
Read more...
---
Protecting our most vulnerable
Access Control & Identity Management
In a nation grappling with the distressing rise in child kidnappings, the need for innovative solutions to protect our infants has never been more critical. South Africa finds itself in the throes of a child abduction pandemic.
Read more...
---
New generation of cyber-focused controllers
Gallagher News & Events Access Control & Identity Management Products & Solutions
The C7000 gives users an opportunity to leverage their hardware and firmware to build a platform designed to catapult their organisation into the future, with cybersecurity baked in from inception.
Read more...
---
New T&A terminal features revolutionary AI technology
Suprema News & Events Access Control & Identity Management AI & Data Analytics
Suprema has launched BioStation 2a, the world's first deep learning-based fingerprint recognition solution, providing powerful access control features and an improved ability to extract templates from low-quality fingerprints.
Read more...
---